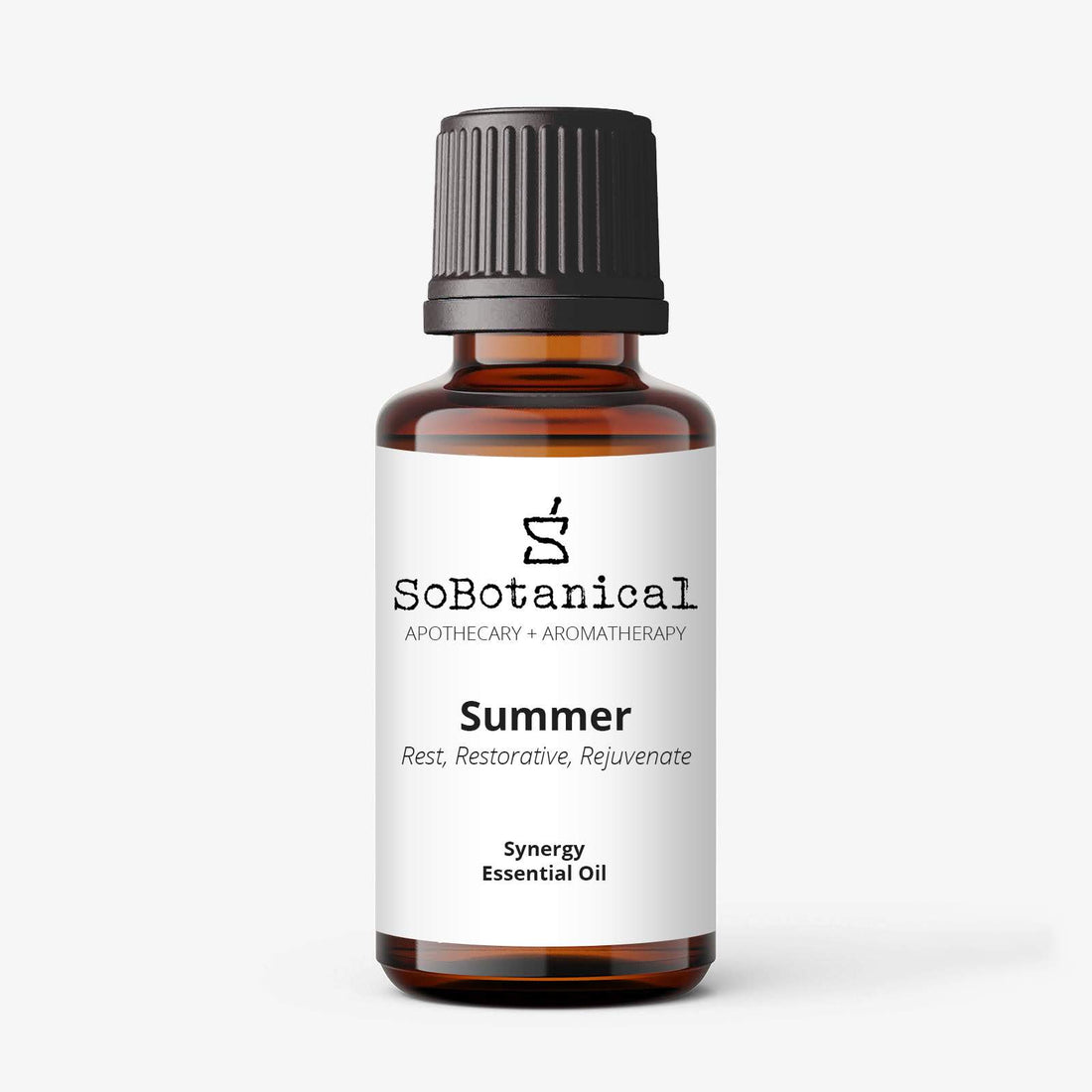 Best For
Rest, Restoration, Rejuvenation
Season of maturing powers
This restorative and rejuvenating blend captures summer's lazy days and breezy nights. We added Spearmint for clearing and Cedarwood for grounding. (Picture this: A cooling luscious forest.) Find tranquility and cool the mind even on the hottest of days.
Rest, Restorative, Rejuvenate
Instructions
Essential oil can be inhaled & applied topically in a diluted solution.

Do not take Essential Oils internally unless under strict supervision from a qualified Aromatherapist. Avoid contact with eyes, inner ears & sensitive areas
Aroma
A sweet uplifting floral with cooling notes. Fresh, tranquil and grounding.
Ingredients
Cedarwood (Cedrus atlantica), Ylang Ylang (Cananga odorata), Lime (Citrus aurantifolia), Spearmint (Mentha spicata)
Summer
Very upbeat… great feedback from clients… smells like summer 🌞