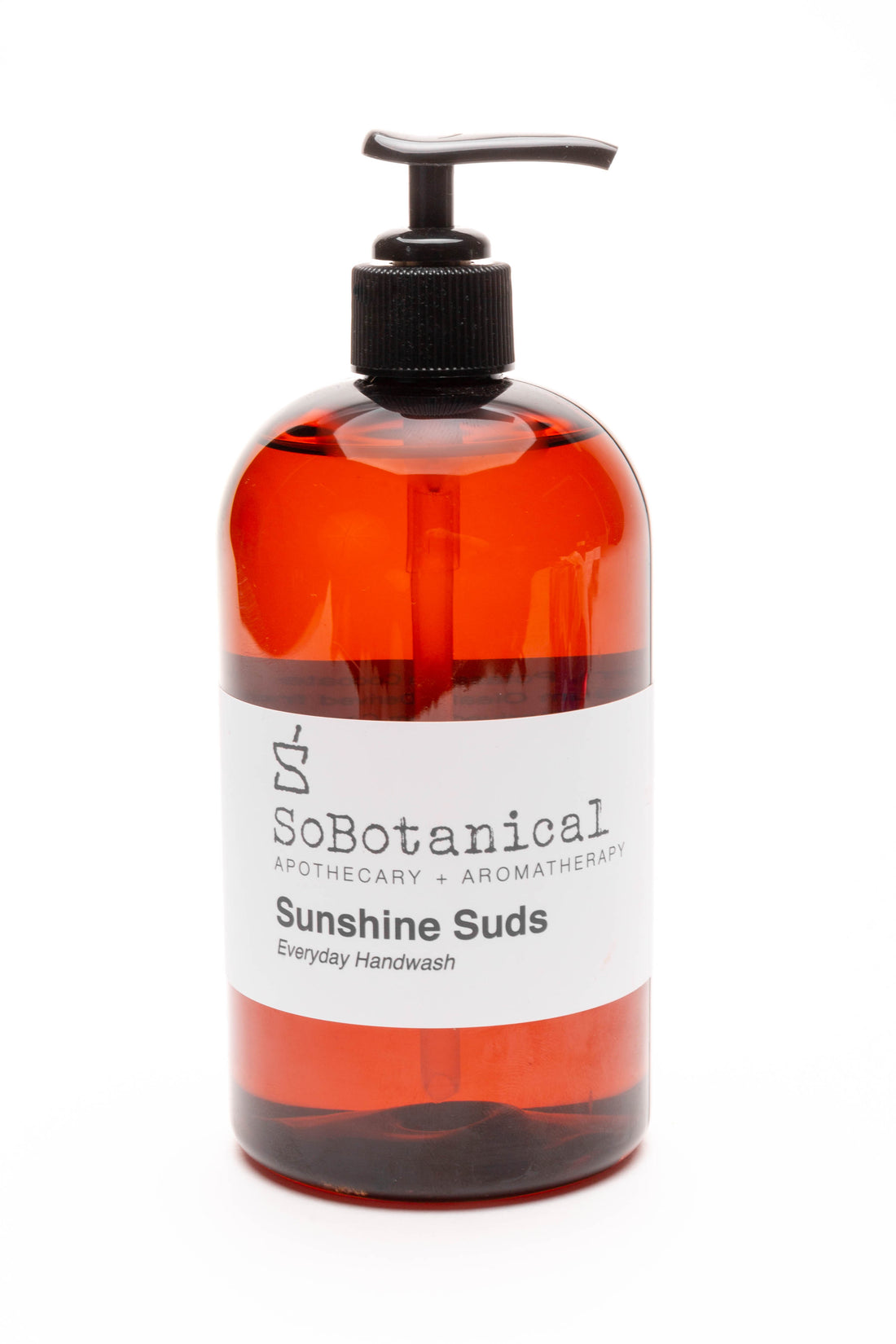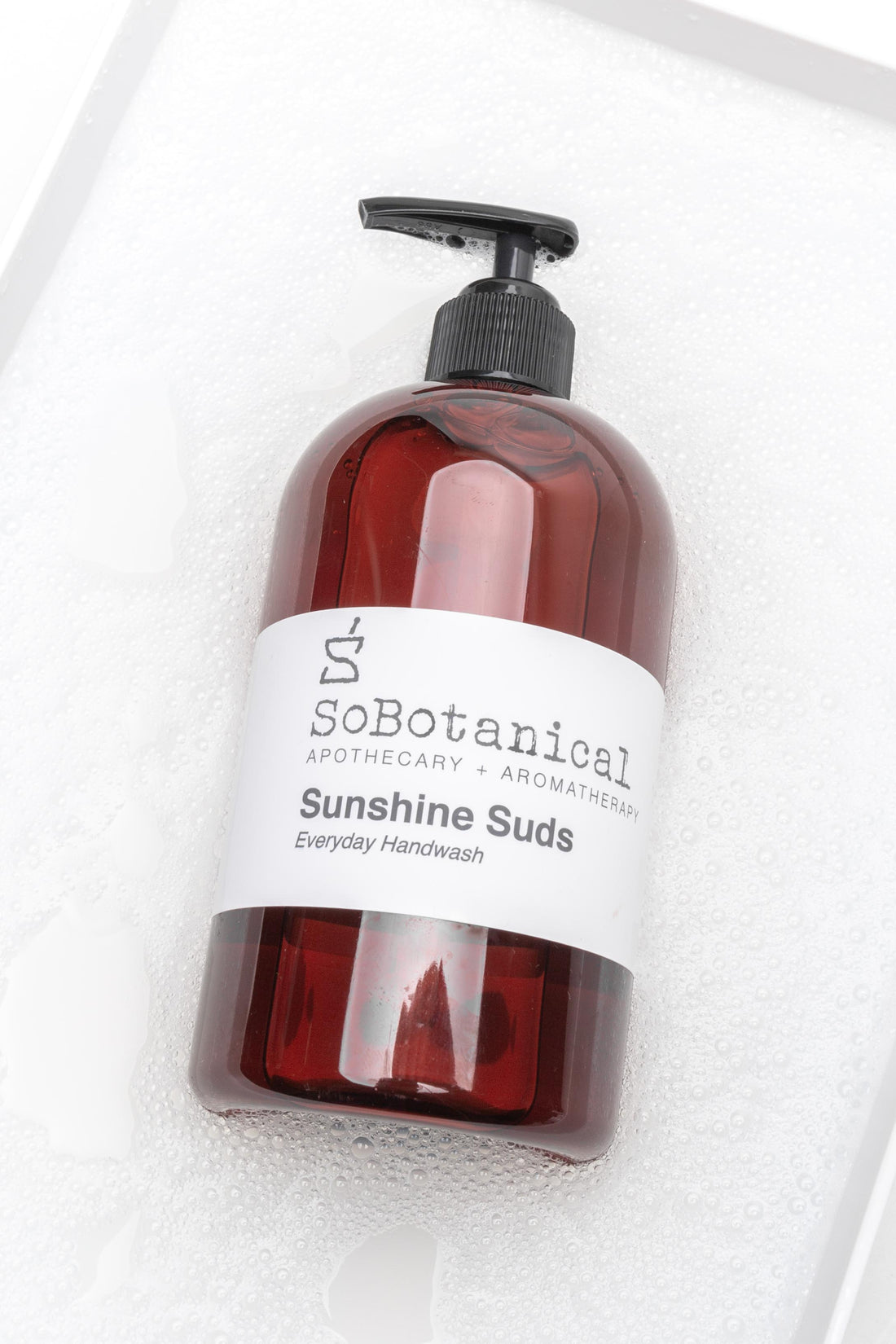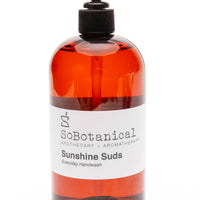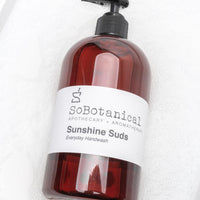 Sunshine Suds is a hard-working hand soap that works in the kitchen as well as the bathroom. The fresh lemony scent is cheerful and fresh smelling.  For an energetic kick, we added a few oils from the mint family, rosemary, basil, and peppermint.  Sunflower and coconut oil keep hands supple and hydrated. 
Love it Because
Rich in plant oils so the skin will not dry out
Subtle lemon-fresh odor does not overwhelm
Powerful cleansing capabilities
Rinses off easily
Instructions
Apply 1 pump to wet hands & lather away!
Aroma
Sweet and aromatic but never over powers
Ingredients
Aqua (Water), Potassium Cocoate (Derived from Organic Coconut), Potassium Oleate (Derived from Organic Sunflower), Lauryl Betaine (Derived from Coconut), Glycerin (Derived from Organic Coconut), Benzyl Alcohol (Synthetic), Potassium Palm Kernelate (Derived from Vegetable Palm Kernel), Palm Kernel Acid (Derived from Vegetable Palm Kernel), Decyl Glucoside (Derived from Coconut), Potassium Citrate (Derived from Citrus Fruits), Essential Oils of Mentha piperita (Peppermint) , Rosmarinus officinalis (Rosemary), Citrus limonum (Lemon), Lavandula angustifolia (Lavender), Ocimum basilicum (Basil), Thymus vulgaris (Thyme)
Love the Sunshine Suds
Just the right amount is all you need and the dispenser lasts forever. I love that place, walk over and sit by the River and it reminds you exactly why you go there. 🙏