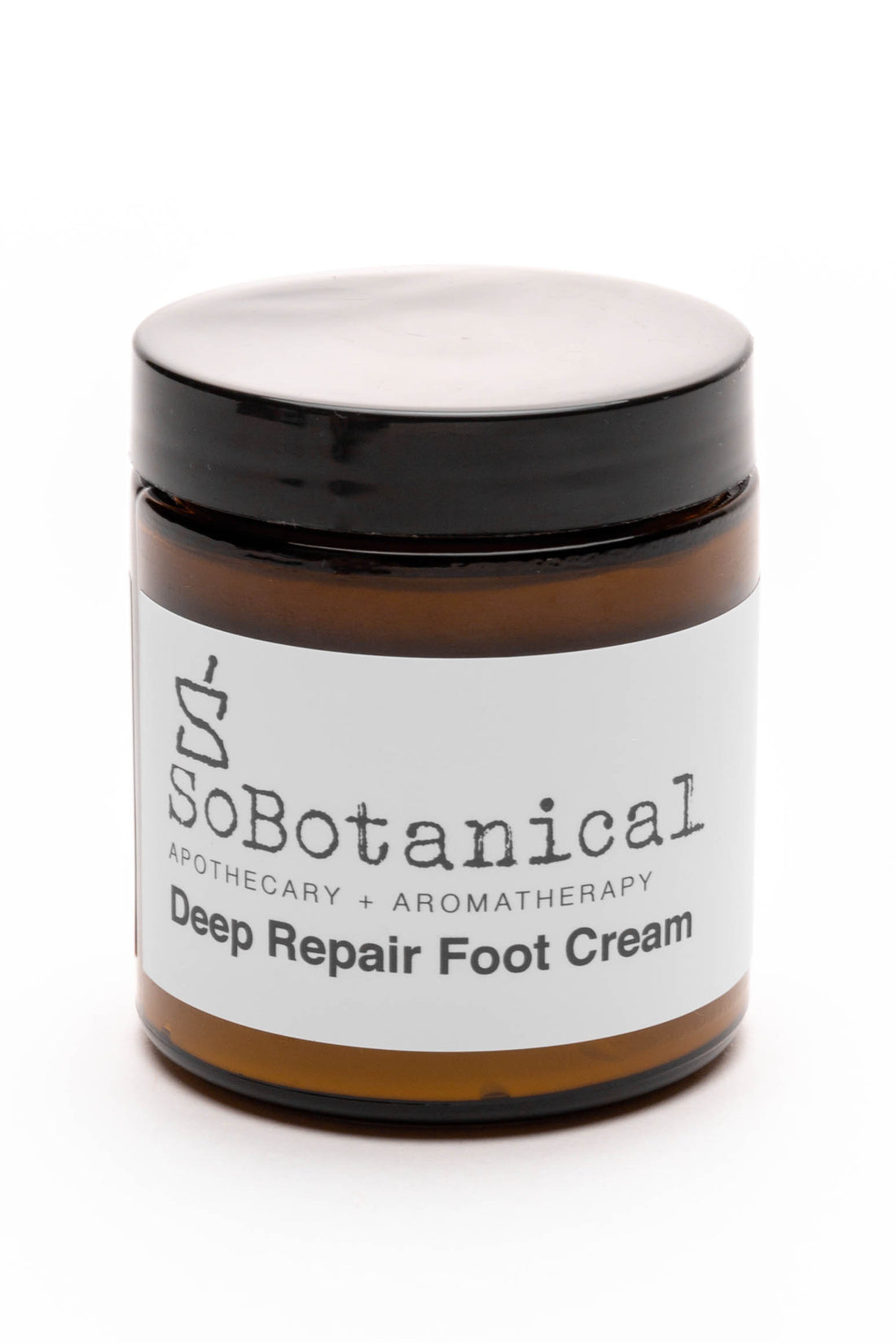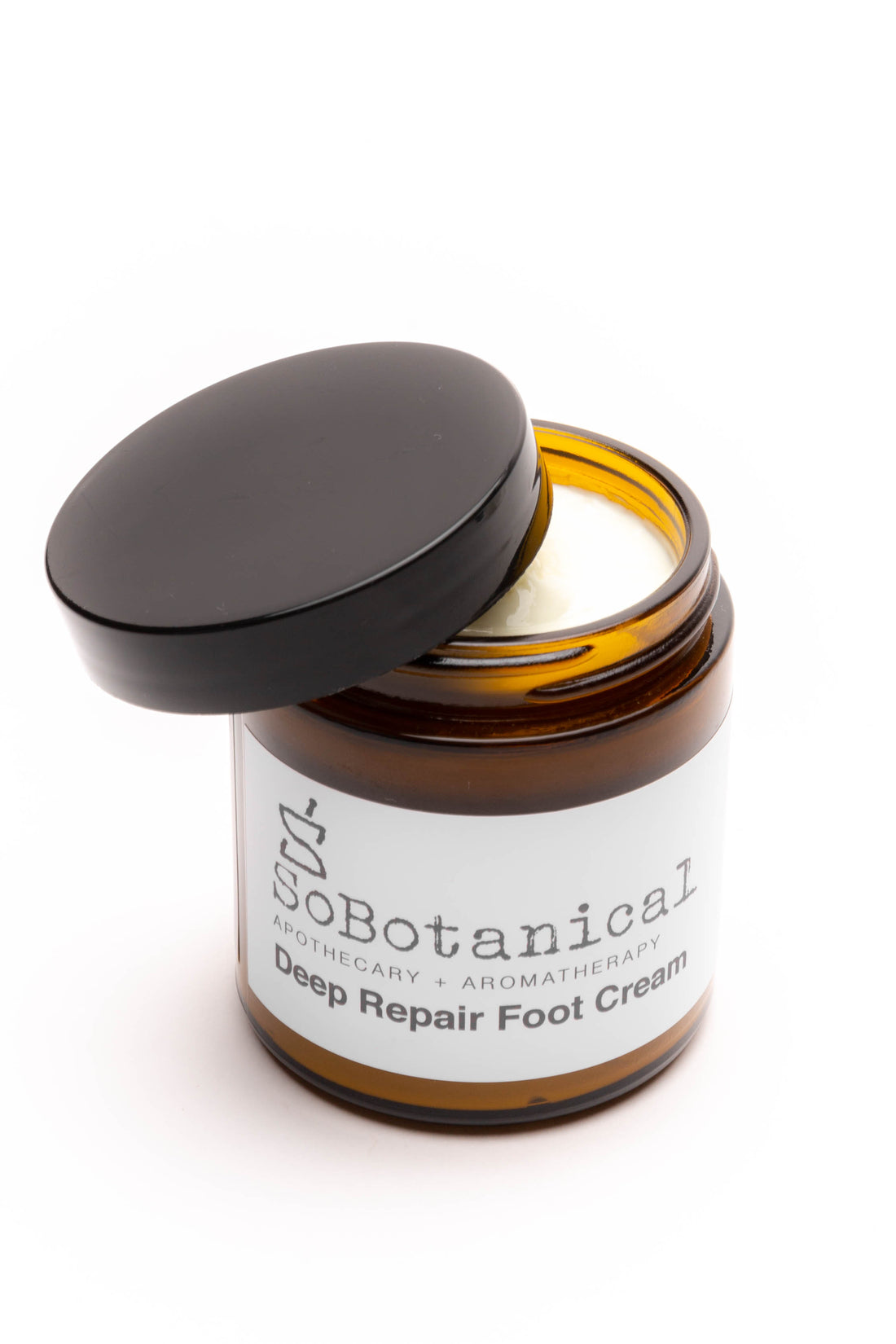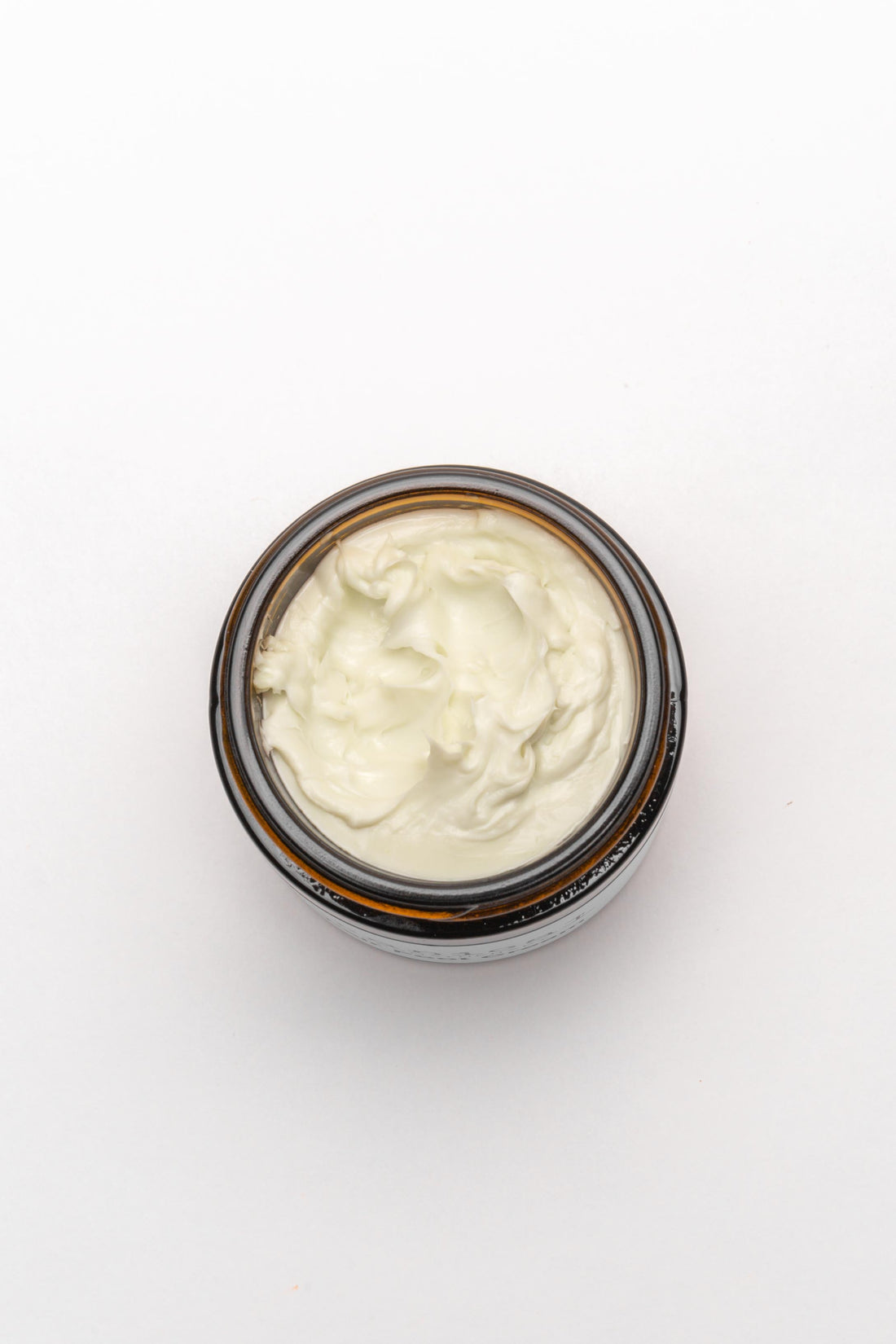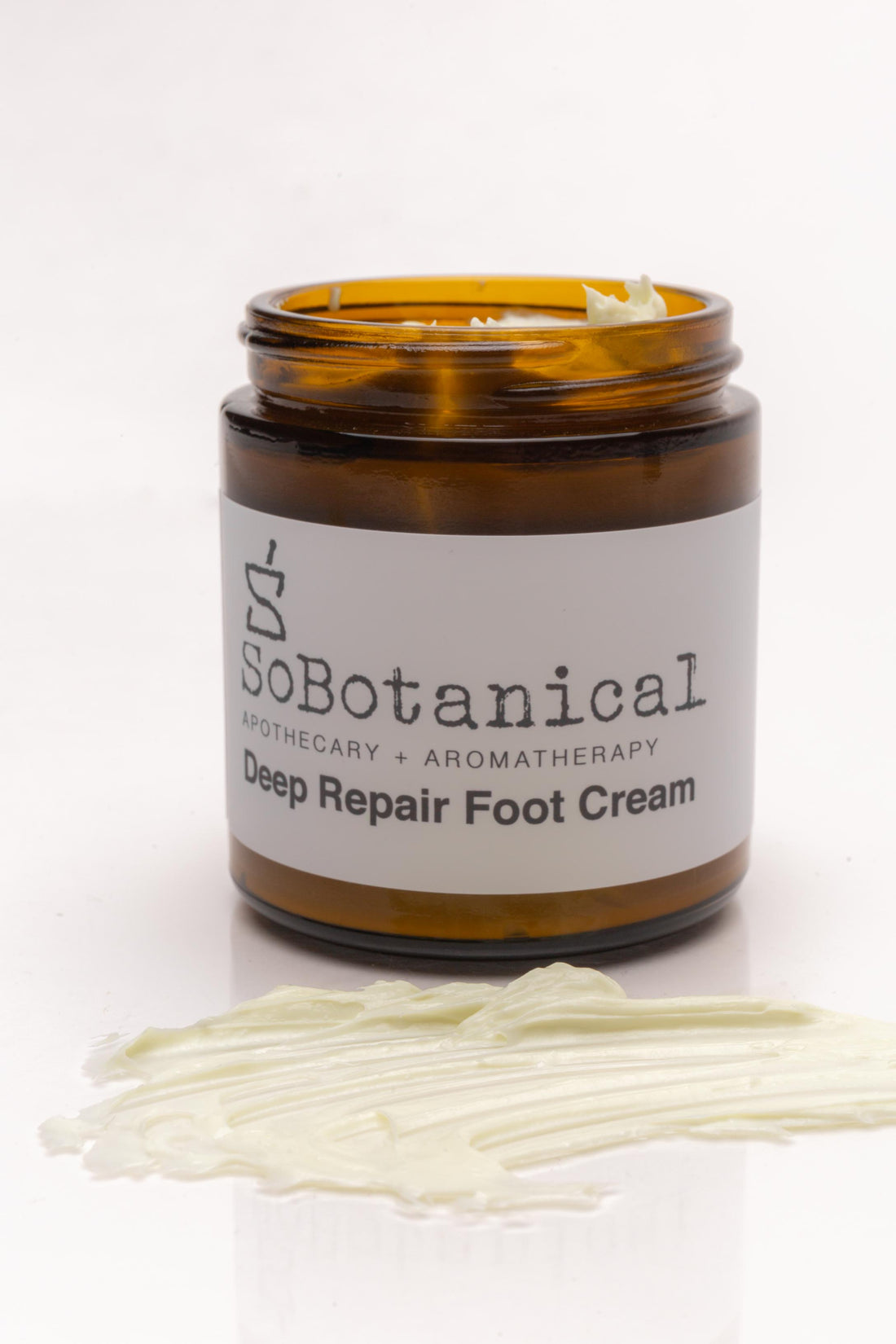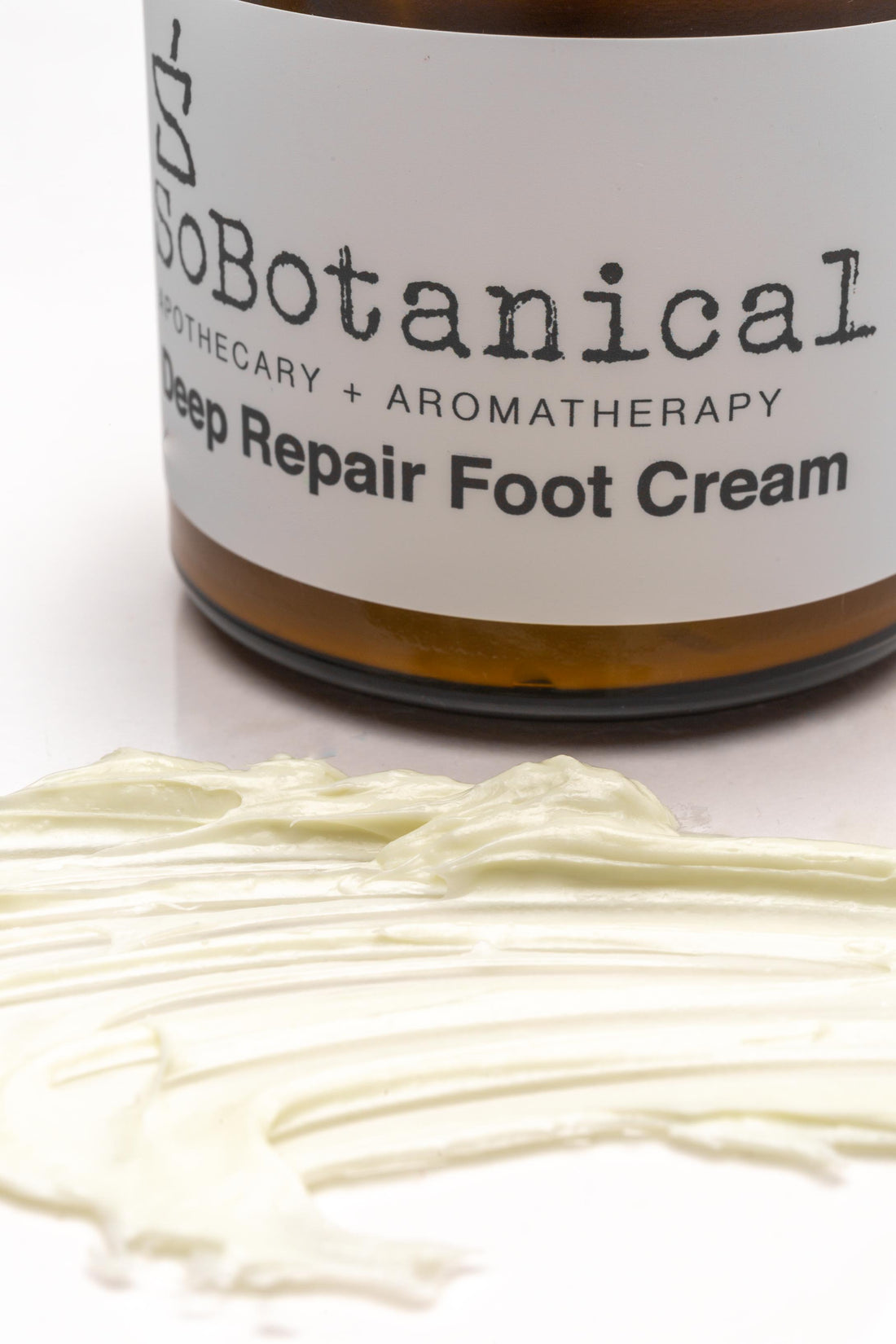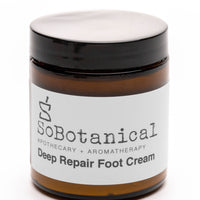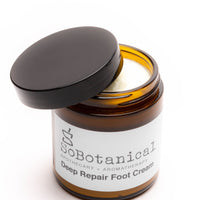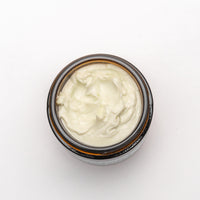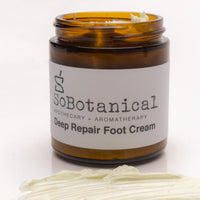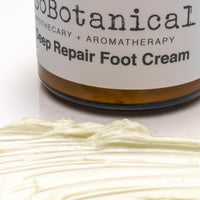 Best For
Repairing, Cooling, Moisturizing, Dry Cracked Feet
Ultra rich, cooling cream for dry toes and cracked feet. 
Features Calophyllum and Vitamin E
Instructions
Massage into the soles and top of the feet to help nourish the skin. Maybe used daily or as desired. Great for sore knees & tired legs/feet. Keep away from face & eyes.
Texture
Thick, Rich, Buttery Cream
Ingredients
Water, Cathamus tinctorius (safflower seed oil), emulsifying wax NF, Aloe barbadensis (aloe vera leaf juice), Butyrospermum parkii (shea nut butter), glycerin, Lavandula angustifolia (lavender) hydrolat, Calophyllum inophyllum ( calophyllum oil), beeswax, Citrus aurantium dulcis (orange) peel wax, Calendula, Symphytum officinale (comfrey) leaf extract, Rosmarinus officinalis (rosemary) leaf extract, Helianthus annus (sunflower seed oil), Xanthan Gum, Dehydroacetic Acid, Benzyl Alcohol, Essential oils of Mentha piperita (Peppermint), Anthemis nobilis (Roman Chamomile), Lavendula angustifolia (Lavender), Melaleuca alternifolia (Tea Tree)
I will definitely be ordering for myself and my family again. The items shipped within 3 days. I ordered 3 items and received 2 free samples. The products were just what I needed to rehydrate my skin. Very satisfied!
Deep Foot Repair Cream
This product is wonderful for dry feet and calluses on your feet. I even rub it on my dry elbows!
Helps moisturize my dry skin.
Deep Repair Dry Foot Cream.
The first time I used the cream was after my evening bath. Patted my feet dry and used a emery device for my calluses and heels. Then I massaged Deep repair Foot cream into my feet. Did a light massage from toe to heel. Felt so good. My feet felt relaxed and tingeled.. Crawled into bed and the breezy coolness from the peppermint continued.
I realized it was keeping me awake. I learned that night to use my foot cream rubs during the day. The peppermint is to stimulating for a night time process.
So my suggestion is to include in your directions due to stimulating properties of peppermint to first try it in the morning or early evening so they can get a feel for the best time to do your feet. I gave 4 stars because of the overstimulation ipeppermint. Now that I know when to use it... I am fine. Your products are so unique maybe cut back on the peppermint and let the other essential oils shine?
I do love this product but don't get to use is it as much as I would like.
Thank you.