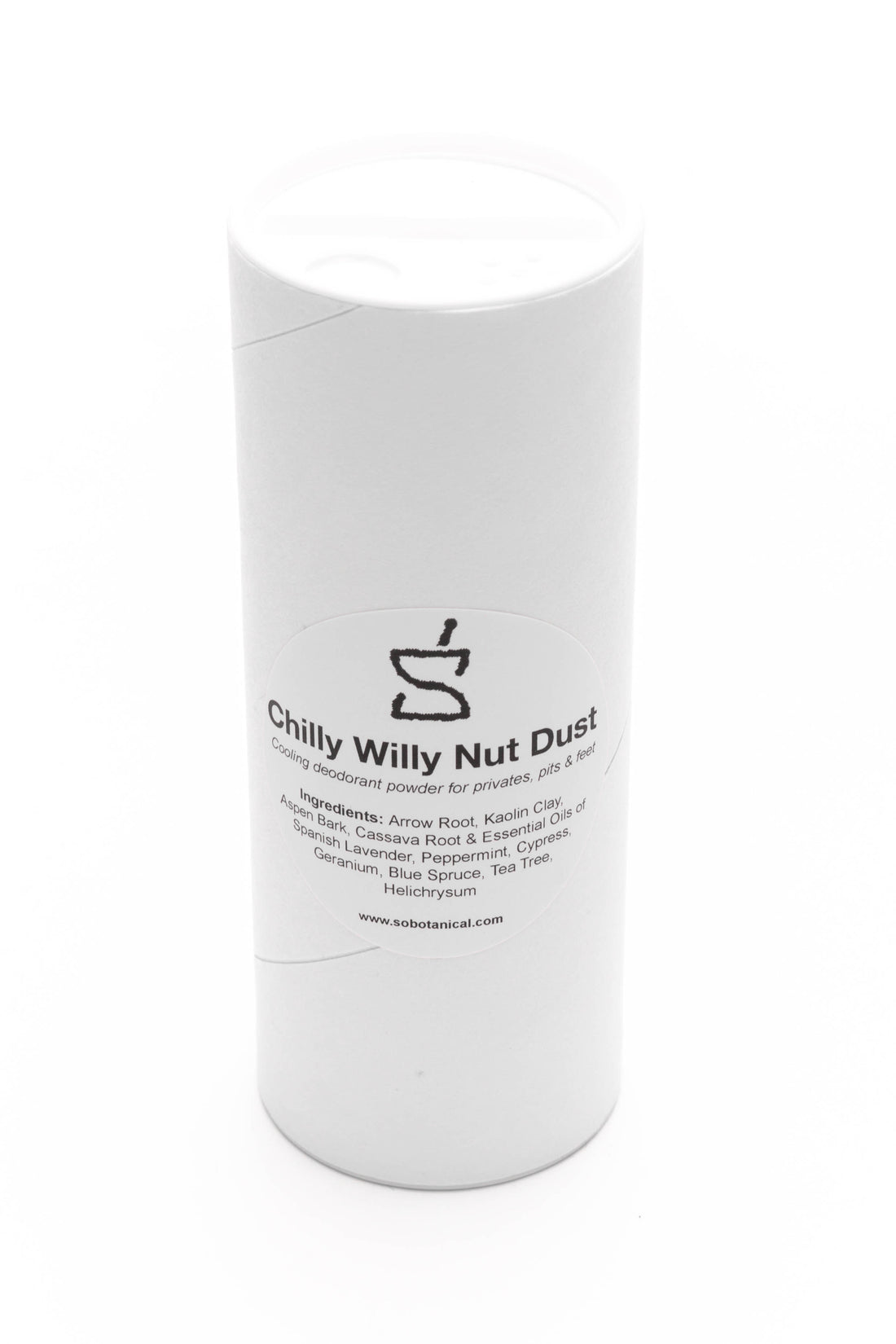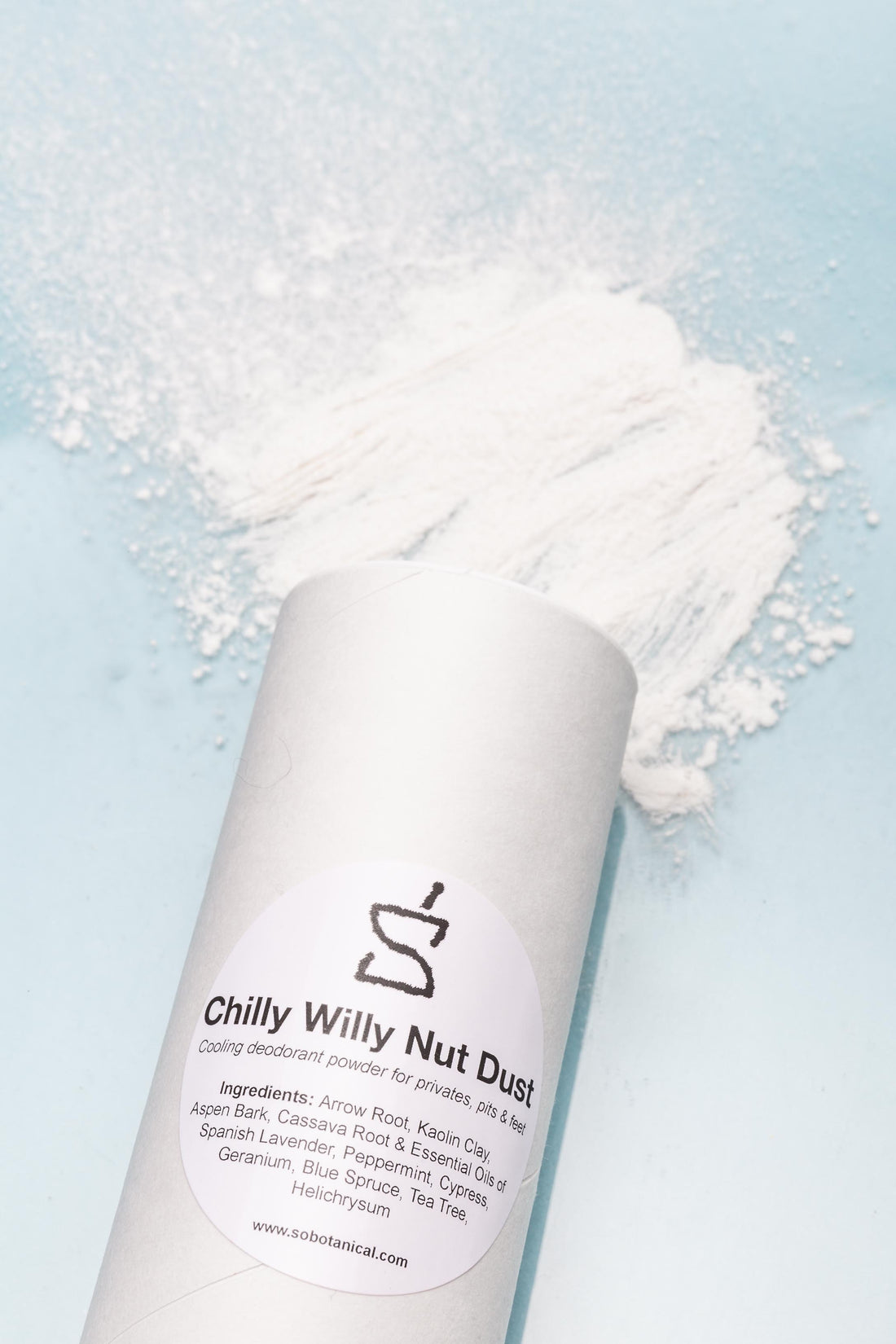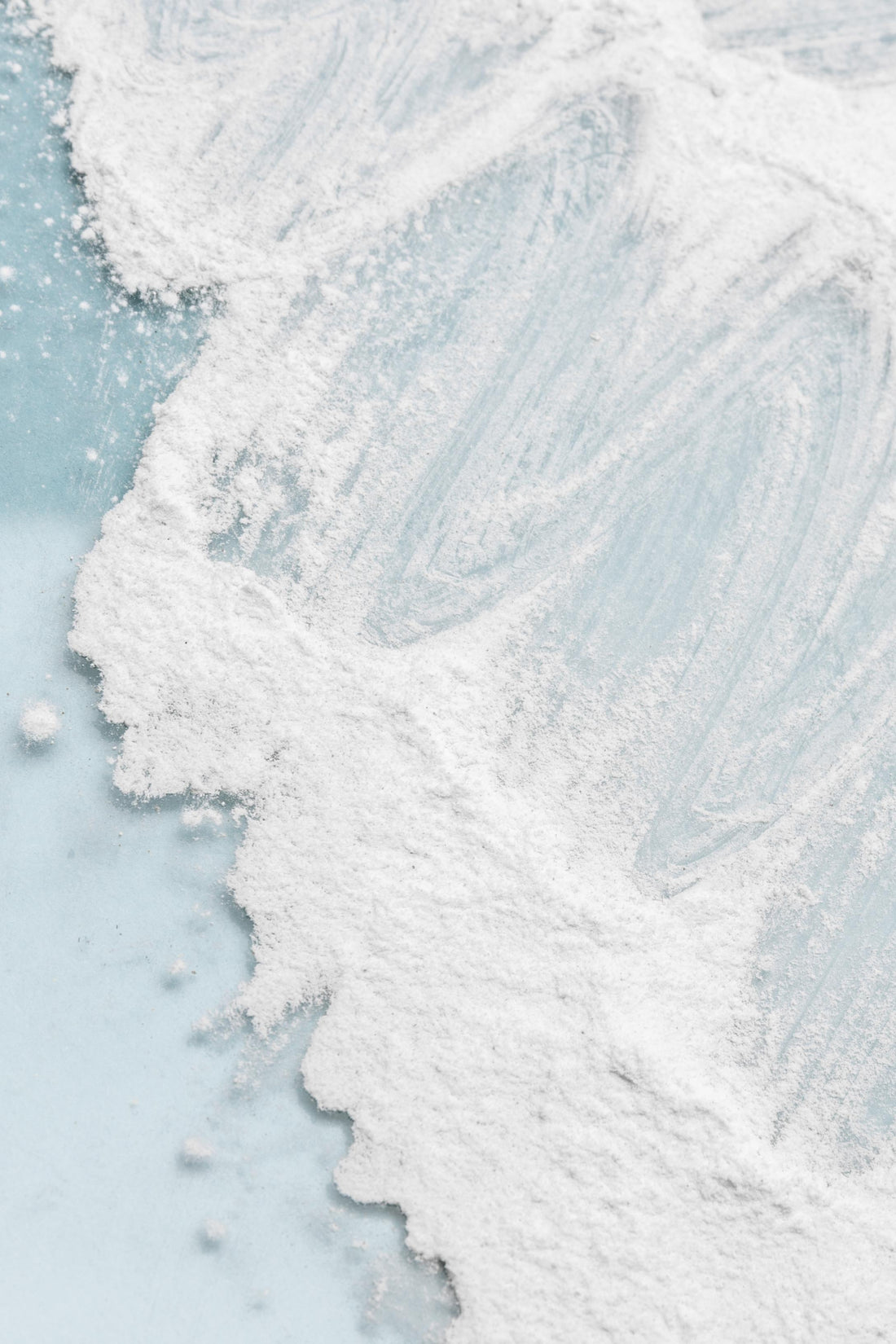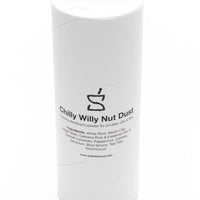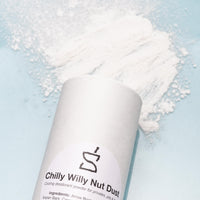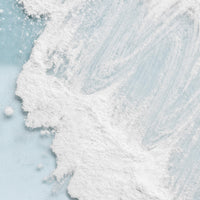 Best For
Jock itch, anti-fungal, foot/leg coolant
An anti-fungal, cooling formula in non-talc powder
Sweaty balls? Are the "boys" in a disaster zone? Our Nut Dust takes care of unpleasant odors, for those "just in case" times. Sprinkle this stuff on and turn a musty funk into a minty delight. Great for an athlete.
Love it Because
Can be used on any part of the body
Restores a fresh clean feel, Talc free
Instructions
Lightly dust area of concern. Beware - cooling peppermint can create a tingling effect. Disclaimer: Keep away from face & eyes.
Ingredients
Maranta arundinacea (arrowroot), Bentonite (kaolin clay), Populus tremuloides (aspen bark), Cassava root powder. Essential Oils of: Lavandula angustifolia (Lavender), Mentha piperita (Peppermint), Pelargonium (geranium)*, Cypress (Cupressus sempervirens), Tsuga canadensis (Blue Hemlock Spruce), Melaleuca alternifolia (tea tree), Helichrysum italicum (helichrysum)
This stuff is great!
I wanted to submit this review to correct the fact that the wrong item was reviewed below. That review was for the Sac Spray, not the Nut Dust! That's why I thought the product was too wet. The nut dust is amazing after a shower, it really helps dry the area off and prevents fiungal growth. I love the Chilly Willy Nut Dust!
It's a little wet, but otherwise effective
I generally use this post showerr. Thus, it's a bit wet. I know that seems obvious, but I prefer a dryer product, perhaps a stick? Having said that, it is cooling and does prevent issues "down there". I use this in combo with the nut dust in order to mitigate the wetness of the product.