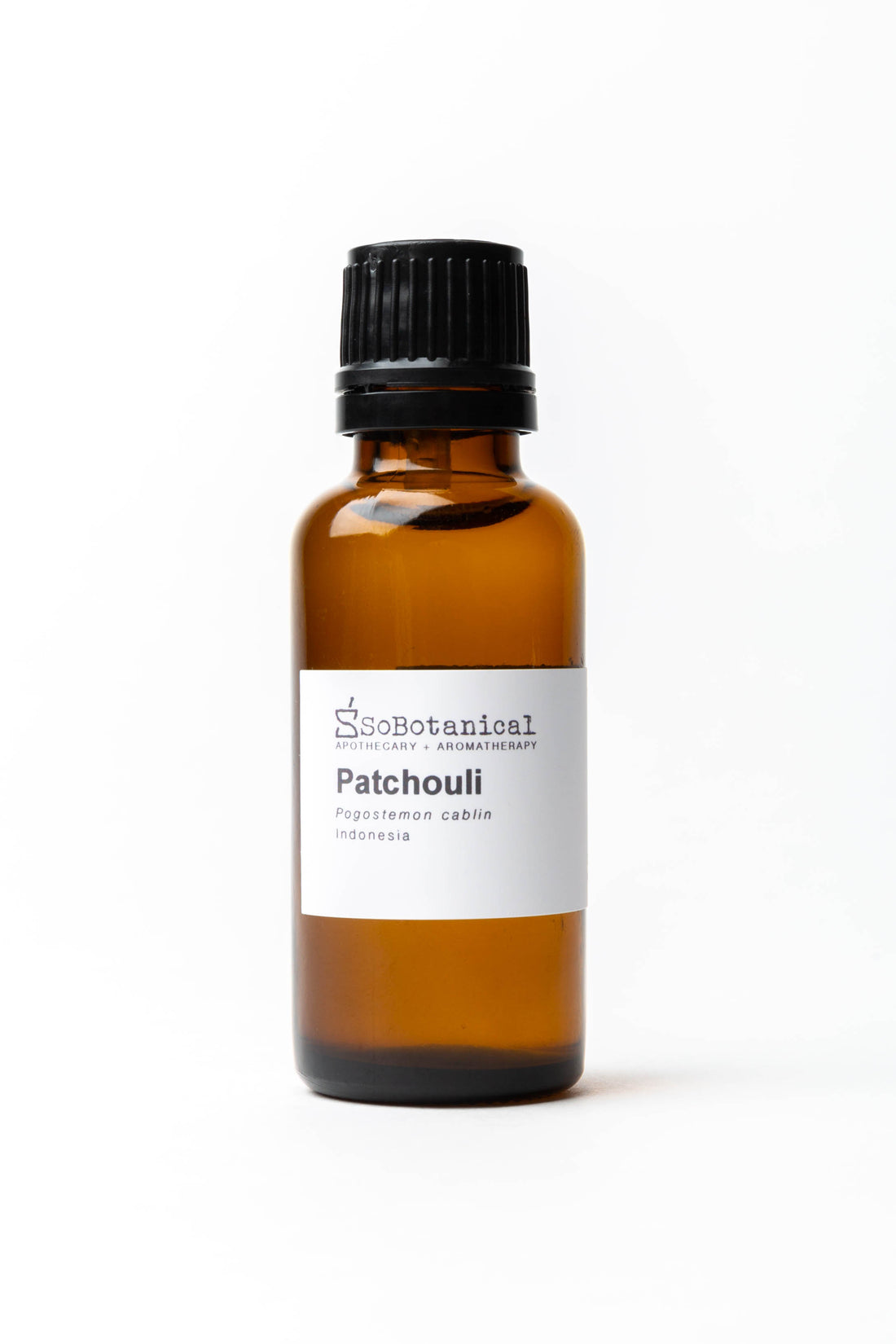 Best For
Wound-Healing, Inflammation, Relaxation
Patchouli, straight from the 1960s, loves beads and all. A great air freshener, perfume fixative, skincare ingredient, and mood elevator. This oil calms muscle spam, inflammation, and anxiety and elevates the mood.
Instructions
Essential oil can be inhaled and applied topically in a diluted solution

Do not take Essential Oils internally unless under strict supervision from a qualified Aromatherapist. Avoid contact with eyes, inner ears, and sensitive areas
Aroma
Intoxicating, earthy, musky dark and sensual with a spicey uptick
Great packaging and very potent oil.
Love all the oils I received. The patchouli oil is very therapeutic.