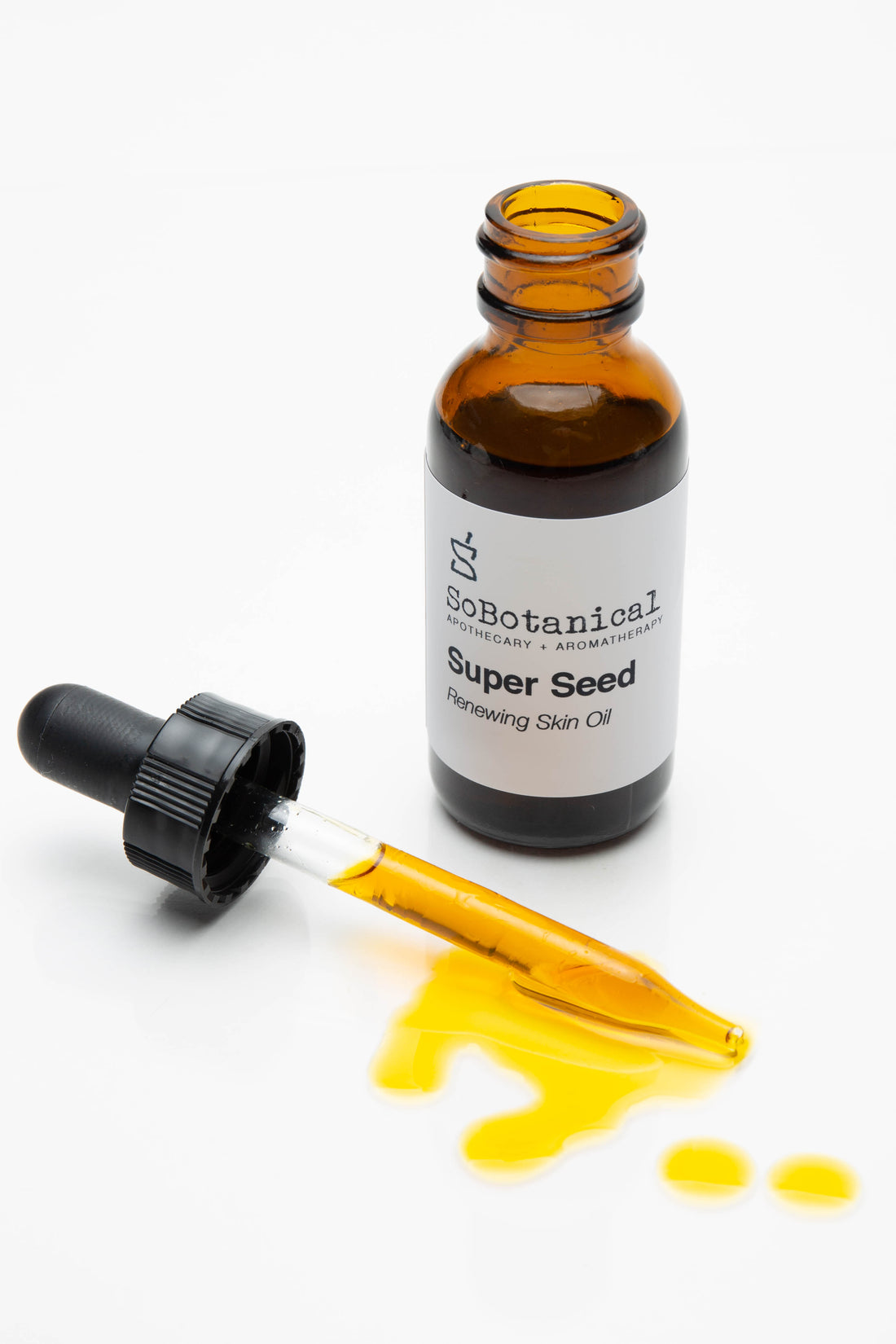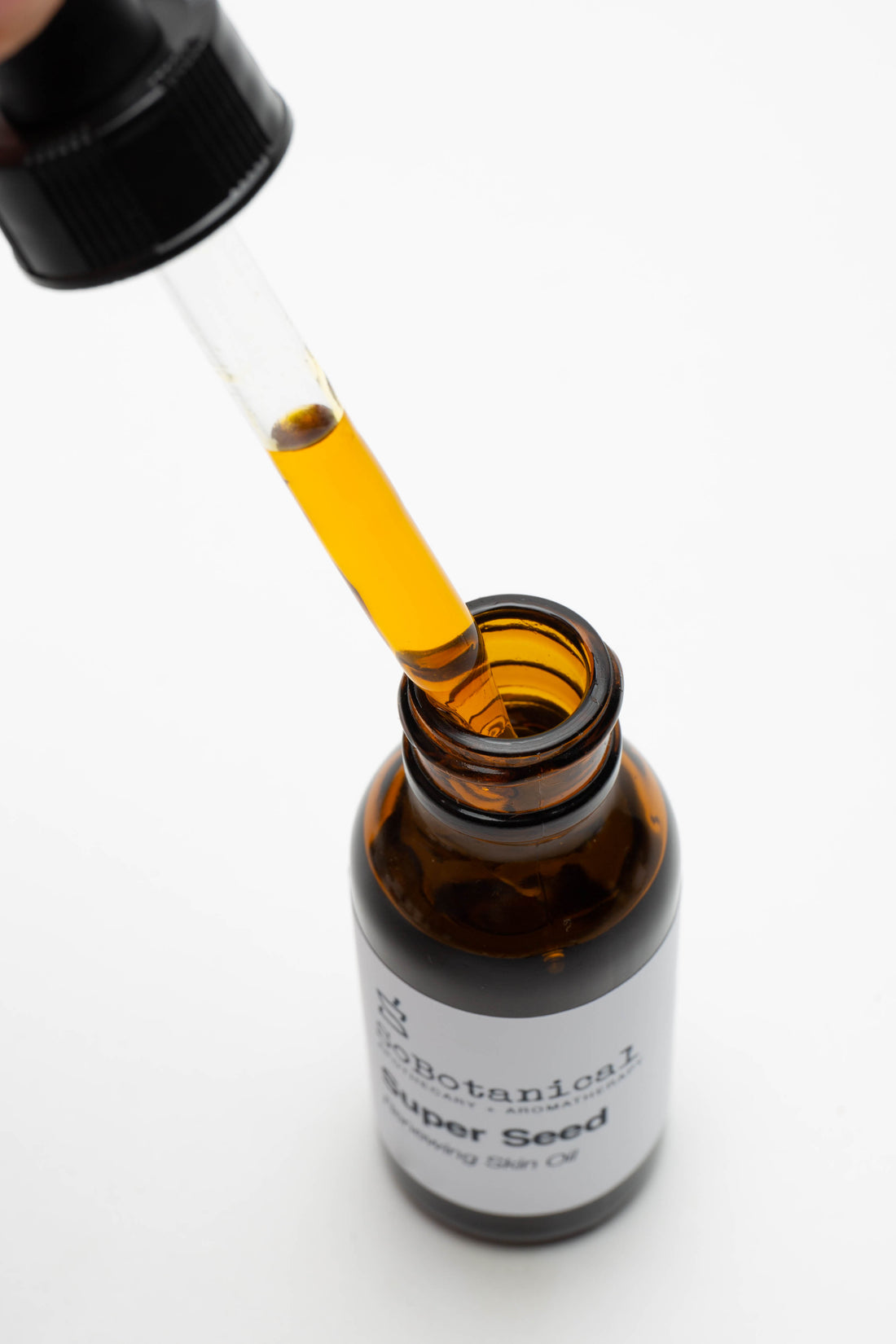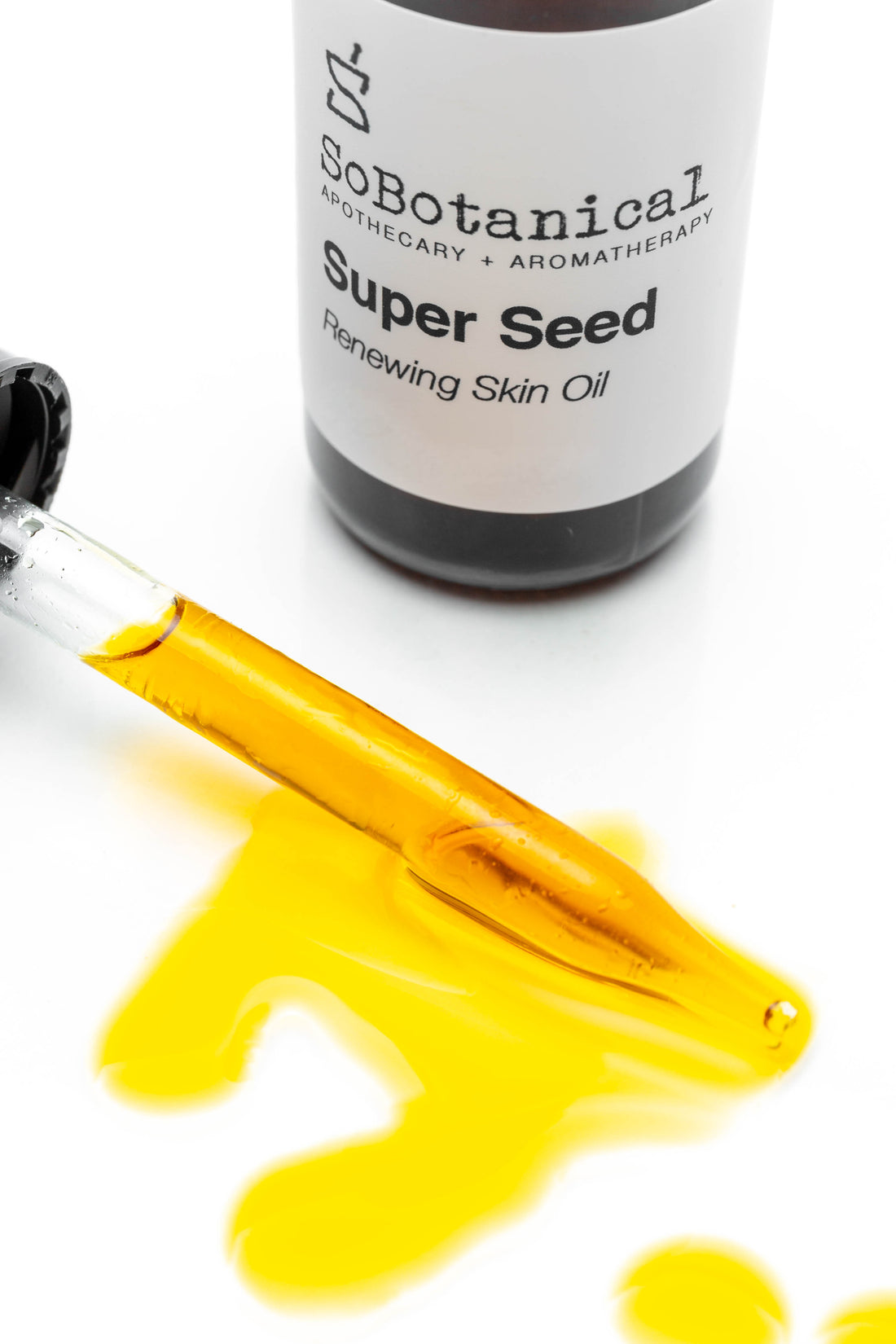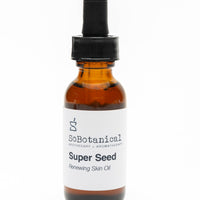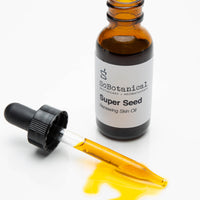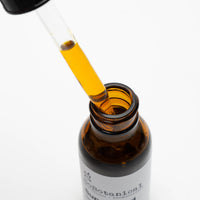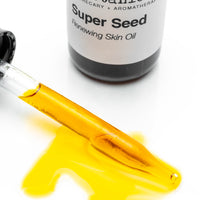 Best For
All skin types. Ingredients targeted to compromised and mature skin
If there is a skin oil with superpowers, this is it. Our Super Seed Skin Oil is brimming with botanical seeds to hydrate, exfoliate, console, pamper and treat your skin to an outstanding complement of nourishing vitamins and minerals. Encourages skin renewal, hydration, and elastin while firming and toning. Exclusively ours.
*We recently upgraded our packaging to protect our products from UV light, expand the lifetime of our products, and easier-to-use dispensing.
Love it Because
Use alone or add to any of our serums, toners, or creams for extra benefits
For added sparkle tap into bare skin before applying foundation or contour
Super soothing synergy of highly moisturizing blends of gentle oils
Never greasy. Rapidly absorbed into the skin
Aroma
Calming blends with the natural aromas of fresh botanicals
Texture
Silky oil with satin glow
Ingredients
Organic Oils of Jojoba, Argan, Pumpkin Seed, Black Cumin Seed, Chia Seed, Raspberry Seed, Cranberry Seed, Calendula infused in Sunflower, Pomegranate Seed, Seabuckthorn, Carrot Seed, Sacha Inchi, Tamanu, Broad Spectrum Organic Essential Oils of Geranium, Palmarosa, Benzoin, Frankincense, Clary Sage, Yarrow, Helichrysum, Roman Chamomile, Corriander, Turmeric, Rose Otto.
Super Seed Oil
This is just wonderful - my face feels great! Loved so much I bought a bottle for my sister.
Superb!!
Welll!!! This is a rockstar. Easy absorbing and I love the bottle especially applicator or dropper which is a push button so no waste. The smell is sweet chocolate and my dogs were literally giving me kisses. I love this as my skin is smoother and feels healthy. I know my skin now is well feed. I wish there was a body 1
Hit the spot!
Brought this home for my wife and she LOVES it. She said her skin was feeling inflamed and after she applied Super Seed, she said, "my skin feels like it took a drink of water".
High quality. Effective. Just right.