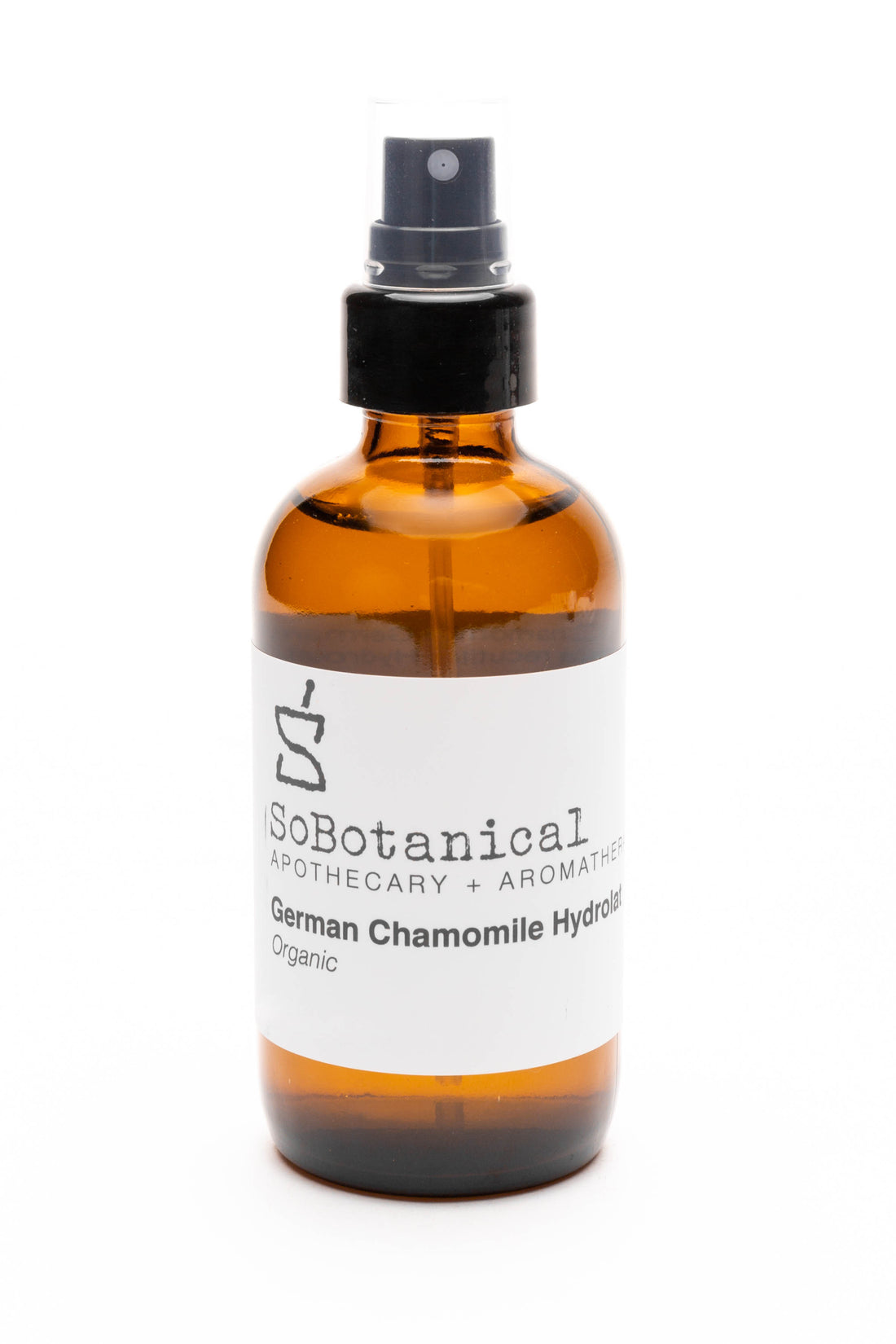 German Chamomile Hydrolat
Best For
All skin types. We recommend for sensitive, irritated/inflammation skin
Hydrolats are the aromatic runoff remaining from essential oil distillation. The properties of the oils are retained in a gentler form and used as toners.  Our german chamomile hydrolat inspires tranquility, and personal calm, along with a fresh complexion. Offers strong antioxidant protection to ward off environmental stressors on the skin. 
Love it Because
Can be sprayed on bruises bug bites and scrapes
Gently tones and revives skin addresses redness
A popular choice for meditation
Never greasy or oily
Instructions
Liberally spray over the skin for a comforting and moisturizing effect. Use as a facial toner, mid-day hydrating mist, or to set makeup!
Aroma
Tones of apple overlaid with deep herbaceous, earthy notes.
Ingredients
(German Chamomile) Hydrolat