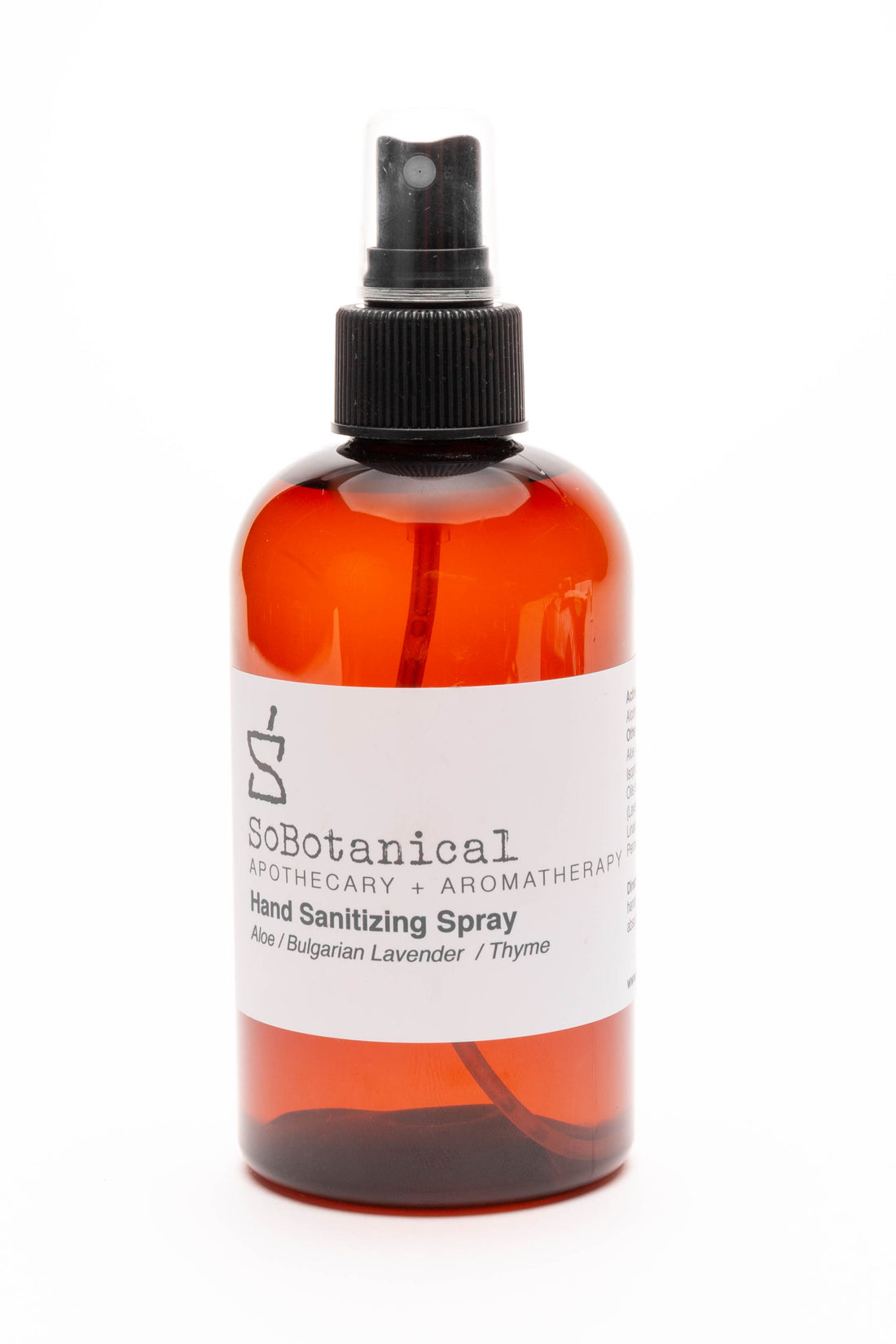 SoBotanical hand sanitizing spray is a pleasant way to tackle germs without dehydrating your hands. Our essential oil-infused spray contains aloe to add moisture and Bulgarian Lavender and Thyme for their anti-viral properties. Add 70% pure grain alcohol content and the nasties stay far away. 
Love it Because
Contains 70% alcohol. the recommended amount to fight germs
Works on most surfaces
Pleasant aroma
Portable
Easily absorbed into hands
Instructions
Spray to hands to disinfect. Can also be used as a room spray or fabric disinfectant. Disclaimer: Do not ingest & keep away from heat.
Aroma
Pleasant lavender aroma, clean, fresh and reassuring
Ingredients
Active Ingredient 60% : Grain Alcohol, Organic Aloe Vera Leaf Juice, Organic Vegetable Glycerin, Organic Essential Oil of Bulgarian Lavender (Lavandula angustifolia), Thymus vulgaris (Thyme linalol).
Love this Sanitizer!
I have carried a 2oz bottle of SoBotanical sanitizer in my pants pocket every day / all day since March of 2020, and use it each and every time I have a transaction at a store / bank / post office / gas station / etc. It does triple duty:

1) It sanitizes my hands by killing off viruses without drying out my skin as so many other sanitizer products do.
2) It acts as a wonderful room / car freshener emanating from my own hands.
3) And it's been my secret little personal "test". As long as I can still smell it, I reckon I'm doing OK!