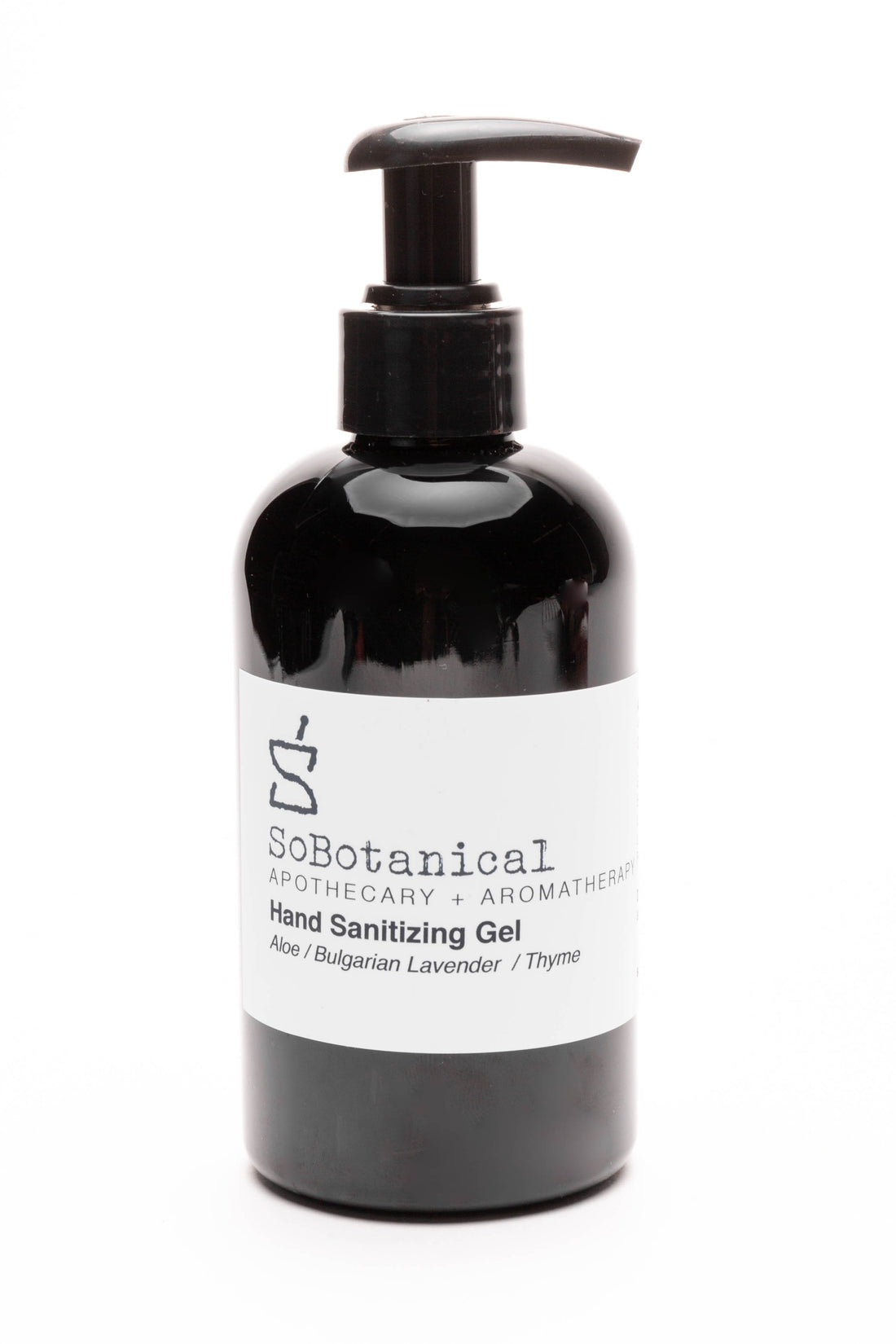 Our hand sanitizer is the real deal: 70% alcohol kicked up a few notches with thyme, the antiviral of the botanical world. We added glycerin to soothe dryness and premium Bulgarian Lavender for therapeutic and aromatic purposes. Aloe leaf adds hydration to keep your hands supple. 
Love it Because
Contains 70% alcohol. the recommended amount to fight germs
Pleasant aroma
Portable
Easily absorbed into hands
Instructions
Apply 1 pump to hands to disinfect. Disclaimer: Do not ingest & keep away from heat.
Aroma
Slightly herbaceous, like a fresh crop of lavender
Ingredients
Active Ingredient 60% : Grain Alcohol, Organic Aloe Vera Gel, Organic Vegetable Glycerin, Organic Essential Oil of Bulgarian Lavedner (Lavandula angustifolia), Thymus vulgaris (Thyme linalool)