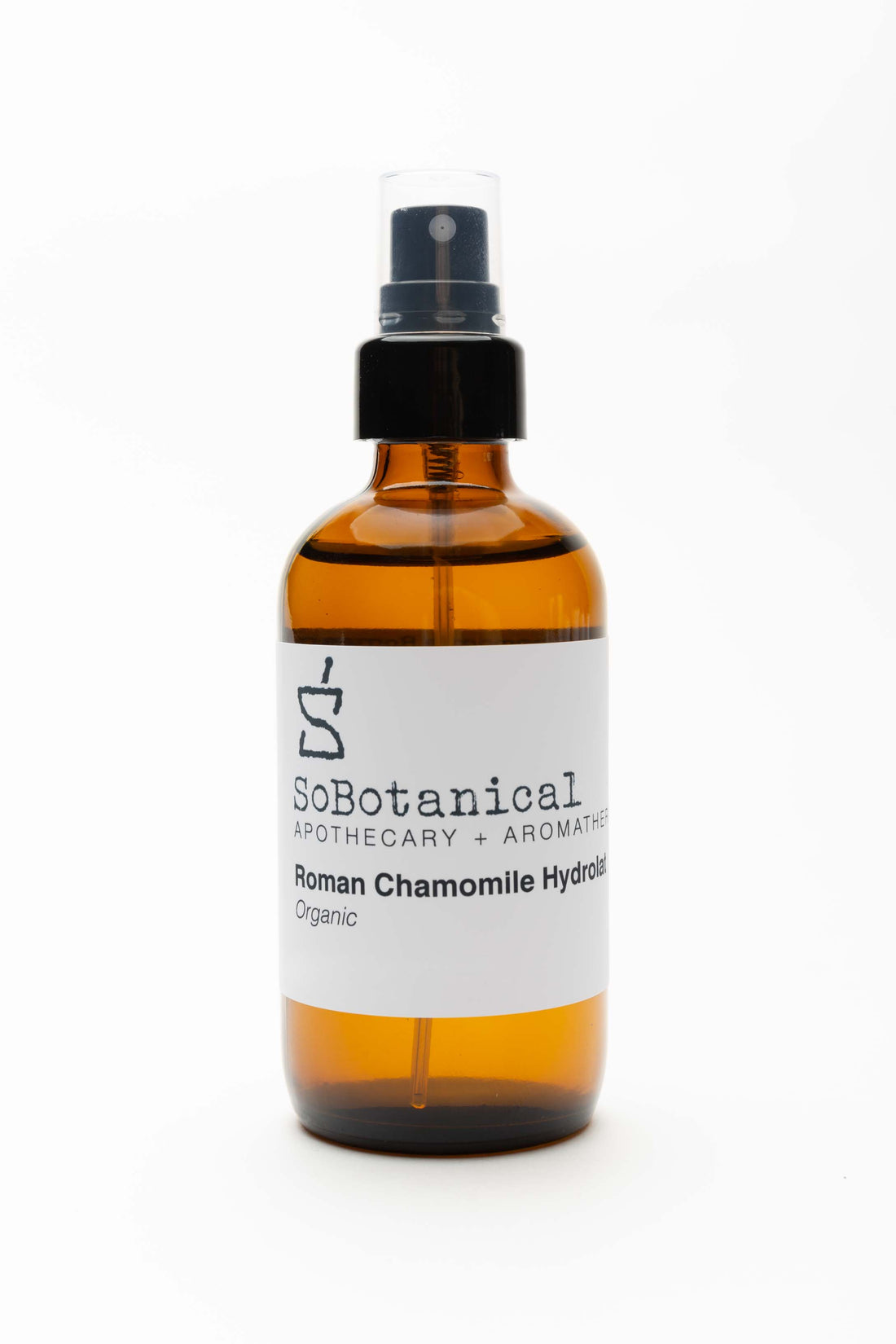 Best For
All skin types, especially sensitive, irritated/inflammation skin
Inflamed, aggravated, stressed skin? try our  Chamomile Hydrolat to calm both your skin and your mind.  Can be combined with any of our other facial treatments. Spray your pillow for a sweet night's dream.
Love it Because
Gentle enough to be used anytime
Calms skin
Works to calm the mind and address stress
Never oily or greasy
Instructions
Spray liberally over the skin for a comforting effect.
Aroma
Herbaceous, gently floral
Ingredients
Matricaria chamomilla (Roman Chamomille) Hydrolat