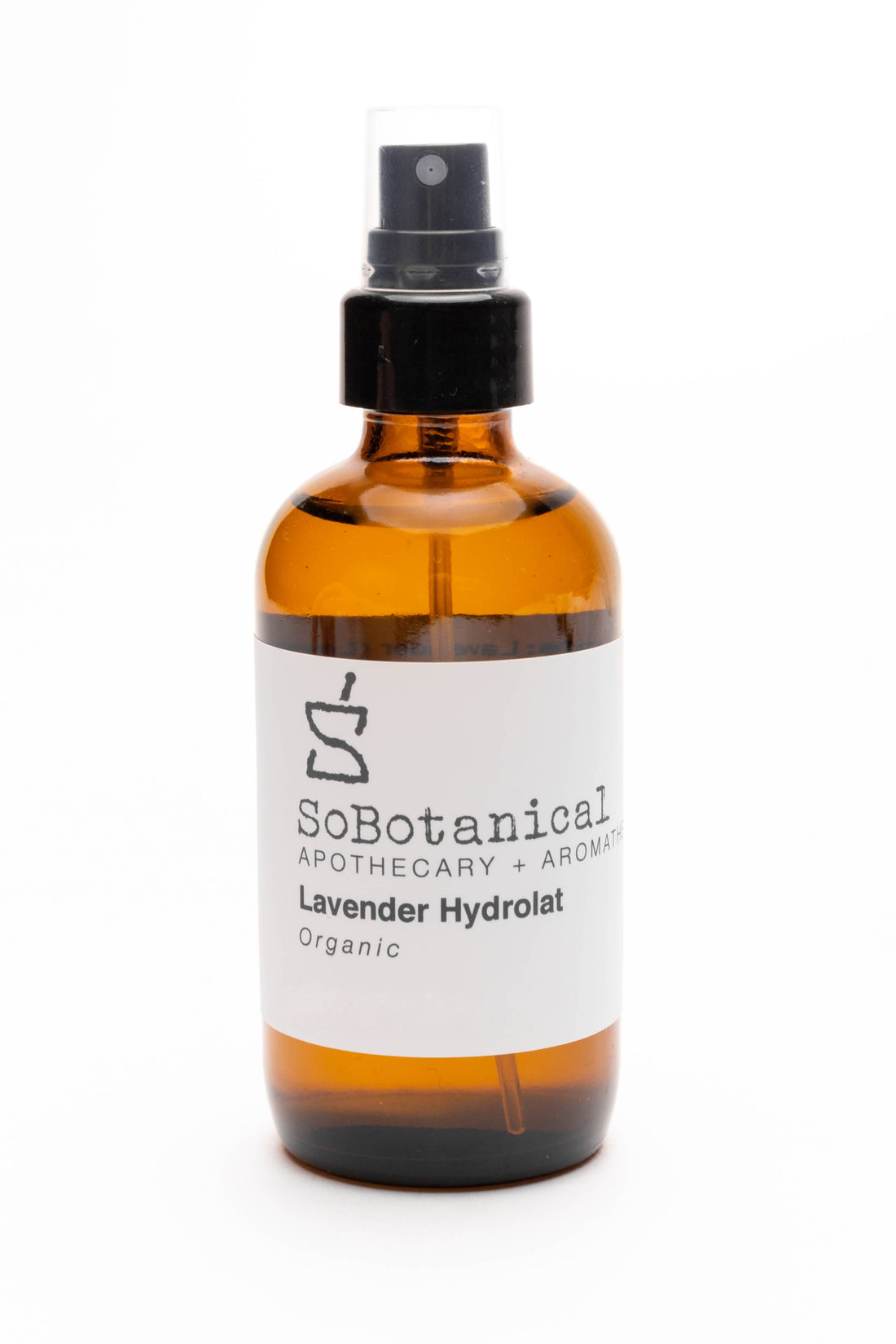 Best For
Normal to oily skin, perfect for sun-kissed skin
Lavender has an astringent quality that cools and repairs skins. Chill after a day at the beach with a quick mist to lower the heat, address overdone by the sun skin.
An excellent choice for wounds, or on pet hot spots. Add a little French flair by including a few drops of this hydrolat with your hand washables.
Love it Because
Lavender is a one and done oil
Beautifies the skin
Calms jittery nerves
Adds a fresh scent to laundry and your home.
Instructions
Spray liberally over the skin for a uplifting and moisturizing effect that feels amazing
Ingredients
Lavendula angustafolia (Lavender) water