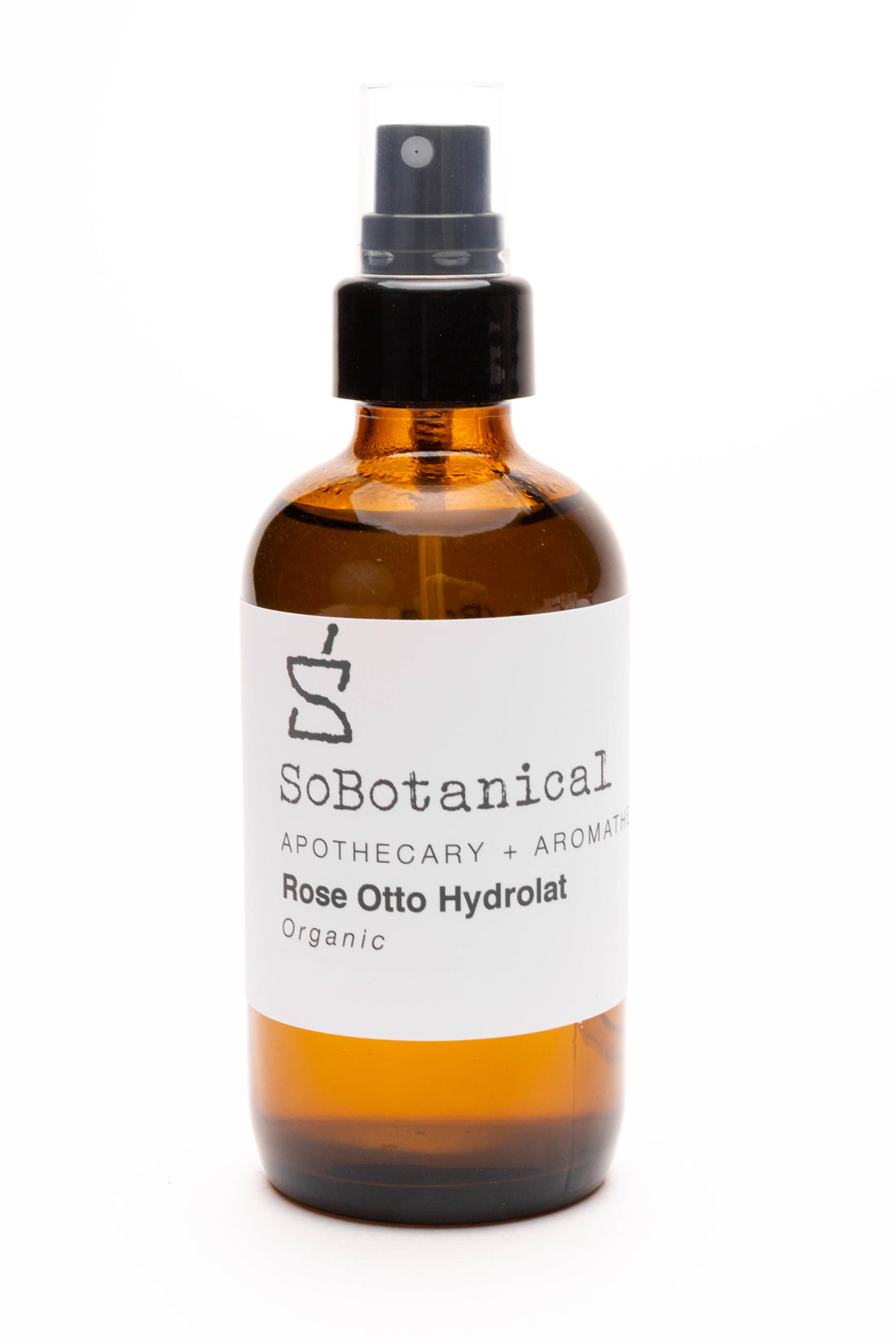 Best For
All skin types. Rose is of oil of choice for mature and sun exposed skin
We adore this most romantic, beautiful rose otto hydrolat. The highly prized rose otto is expressed through steam distillation, the ancient cultivation process which originated and only occurs in Bulgaria. Hydrolats retain all the benefits of the oil in a gentler form. Rose otto hydrolat pampers the skin, hydrates, and restores pH balance.  

Love it Because
Use as needed to console stressed skin
Intoxicating aroma addresses anxiety
Elegant refresher that can be used all over
Never oily or greasy
Instructions
Liberally spray over face and body for a cooling and hydrating effect.
Aroma
The heady aroma of a rose garden.
Ingredients
Rose (rosa damascena) Hydrolat