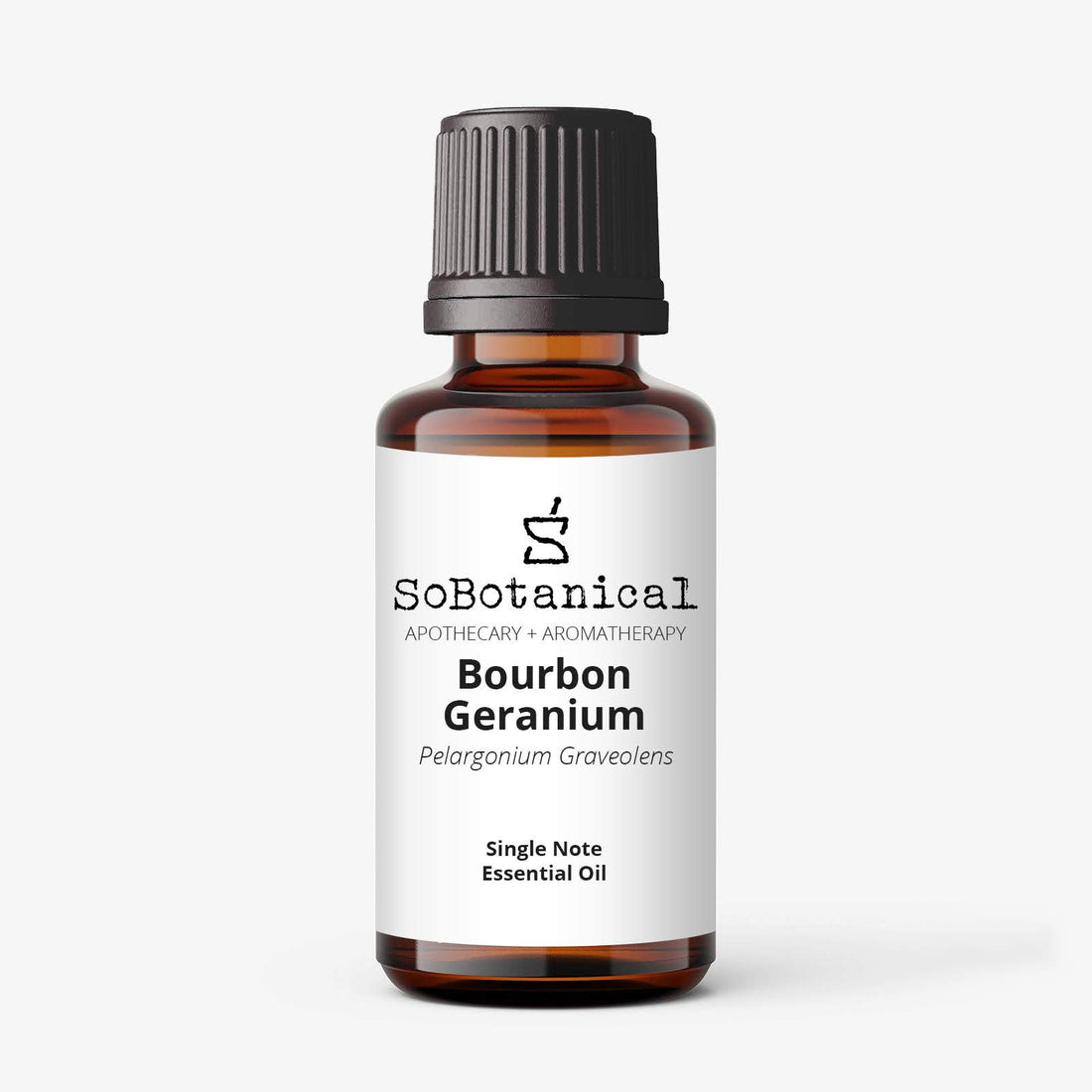 Best For
Emotionally Uplifting, Antiseptic, Skin Healing
Ge·ra·ni·um bour·bon
The ancient Egyptians embraced Geranium for its skin-loving properties. Today, Geranium is a popular choice for balancing hormones and symptoms of menopause. Nearly identical to Rose Geranium, the slight difference is in the aroma.
Properties
Emotionally uplifting Antiseptic Skin-healing 
Instructions
Essential oil can be inhaled & applied topically in a diluted solution

Do not take Essential Oils internally unless under strict supervision from a qualified Aromatherapist. Avoid contact with eyes, inner ears & sensitive areas
Aroma
A darker rose aroma with green overtones.