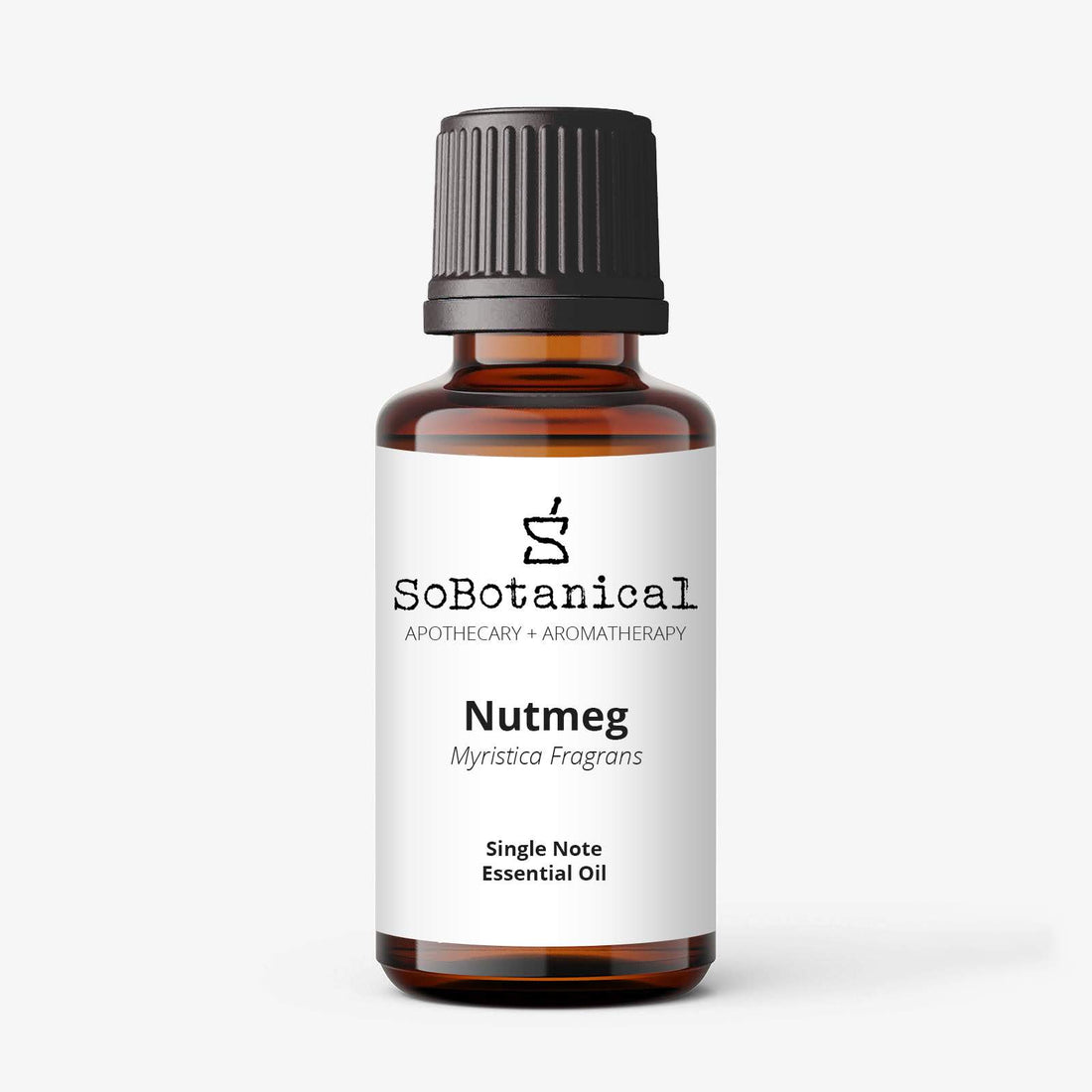 Best For
Inflammation, Supporting Well-Being, Insomnia
Nutmeg essential oil warms the heart and body.  Know to relieve nausea and upset stomach, add to a bath to soothe away aches and pains. Emerge feeling energized comforted.
Instructions
Essential oil can be inhaled & applied topically in a diluted solution

Do not take Essential Oils internally unless under strict supervision from a qualified Aromatherapist. Avoid contact with eyes, inner ears & sensitive areas
Aroma
Spicey and warm with woody earthy notes.