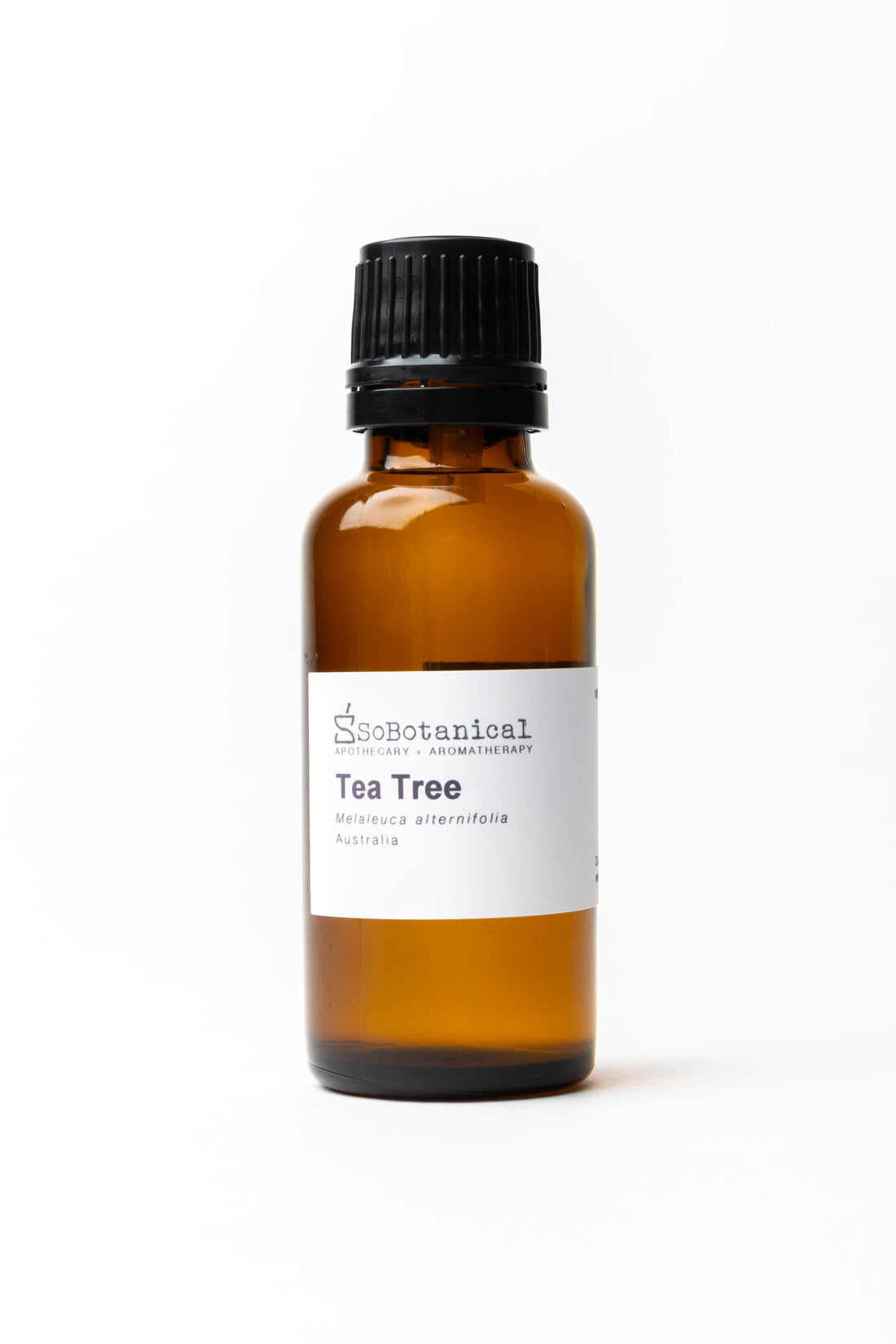 Best For
Antifungal, Antiviral, Antidandruff, Antibacterial
Melaleuca alternifolia
tee tree
Tea tree is the holy grail of skincare and helps relieve everything from acne to dandruff to athlete's foot. Use as a household cleaner or diffuse to eliminate odors.
Anti-fungal, Antiviral, Anti-dandruff

Instructions
Essential oil can be inhaled & applied topically in a diluted solution

Do not take Essential Oils internally unless under strict supervision from a qualified Aromatherapist. Avoid contact with eyes, inner ears & sensitive areas
Aroma
Brisk, clean, green, somewhat sharp and invigorating
Super Aroma!
SoBotanical sells the most pure essential oils. They far exceed the quality of other merchants.