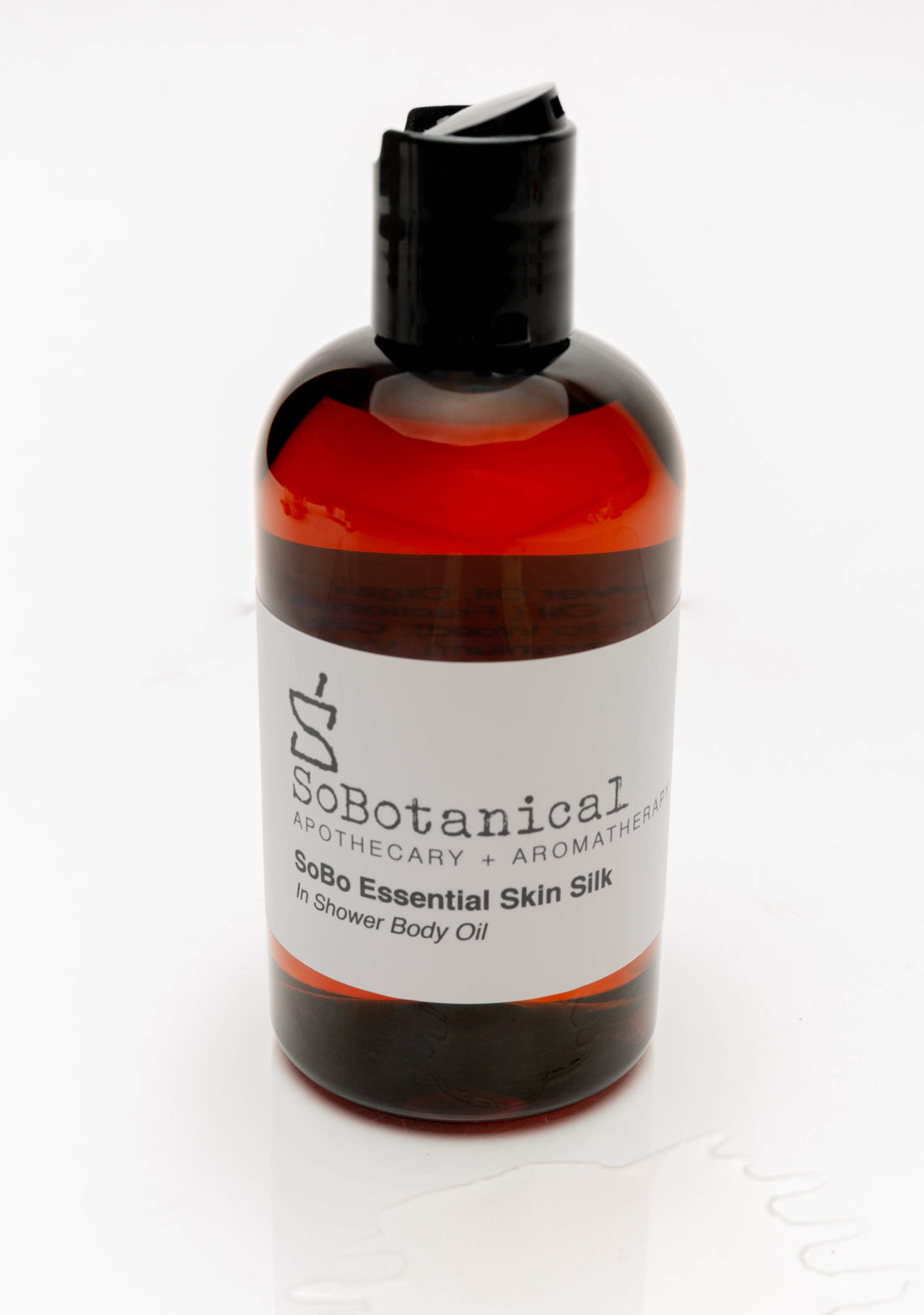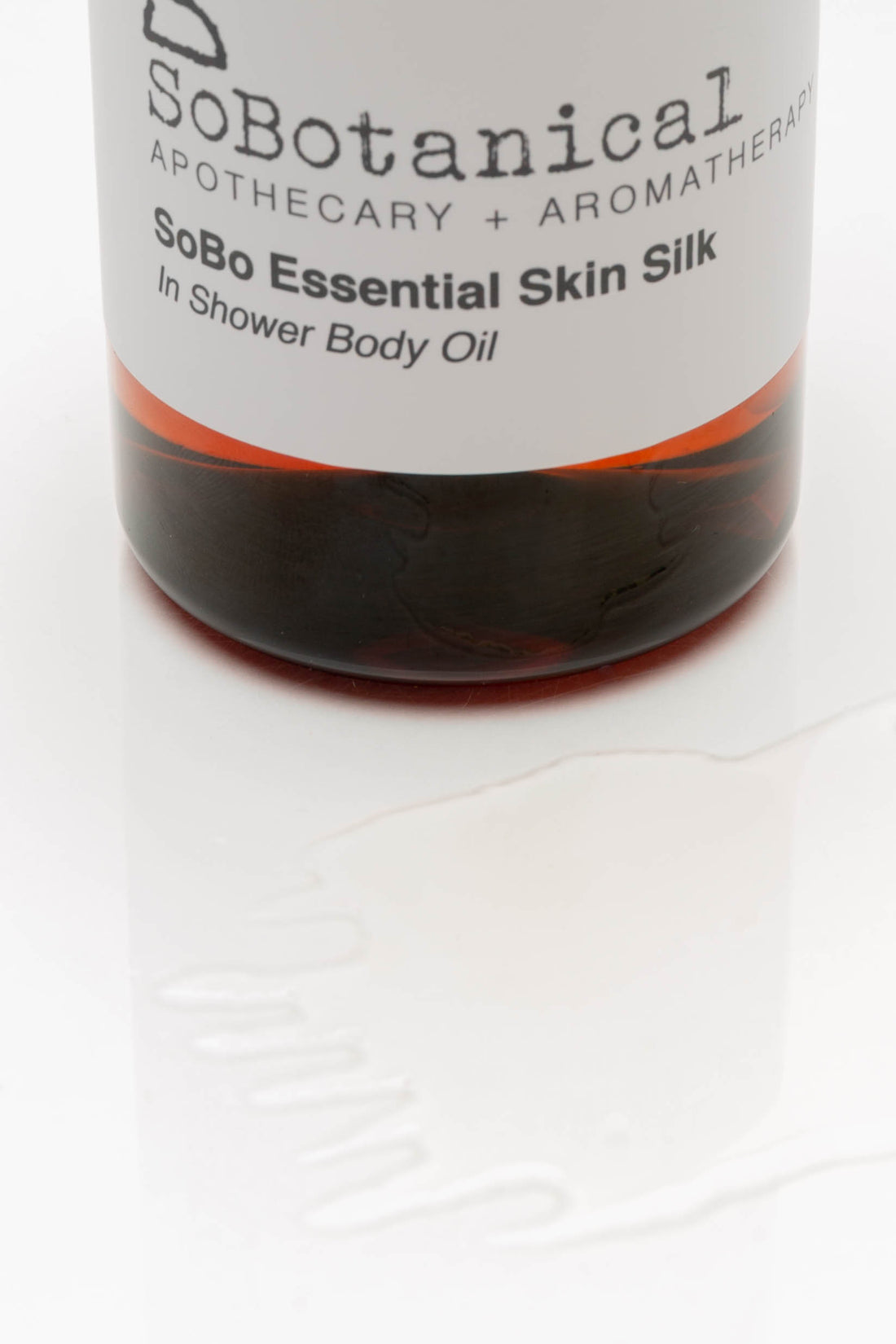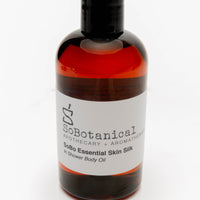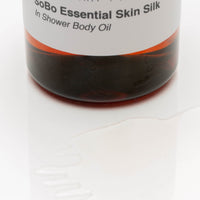 Best For
Dry Skin, Softening, Moisturizing
Meet Skin Silk: This non greasy quick absorbing body oil works magic on wet skin fresh out of the shower. Enjoy the fresh sweet scent of our Sobo Sweet synergy blend formulated to leave you feeling comforted and relaxed
Instructions
Slather on immediately after showering to seal in moisture. May be used on dry skin as a massage oil.
Ingredients
Organic Coconut Oil (Fractionated), Organic Sunflower Oil, Organic Sesame Oil, Organic Jojoba Oil, Essential Oils of Cinnamommum camphora (Ho Wood), Citrus limonum (Lemon) & Pelargonium roseeum x asperum (Rose Geranium), Vanilla planifolia (Vanilla, Infused)
Silk..
It really feels like silk on your skin. Love it..
Daily staple in my routine
Love this product. It's luxurious but also a daily, time-saving staple in my routine. I have dry skin but never make time to put on lotion post-shower. Now I use this in the shower - it's a great combination of a body wash and moisturizer, so now I don't have to moisturize post-shower. And, I find that an oil moisturizes much longer than other brands of lotions have.