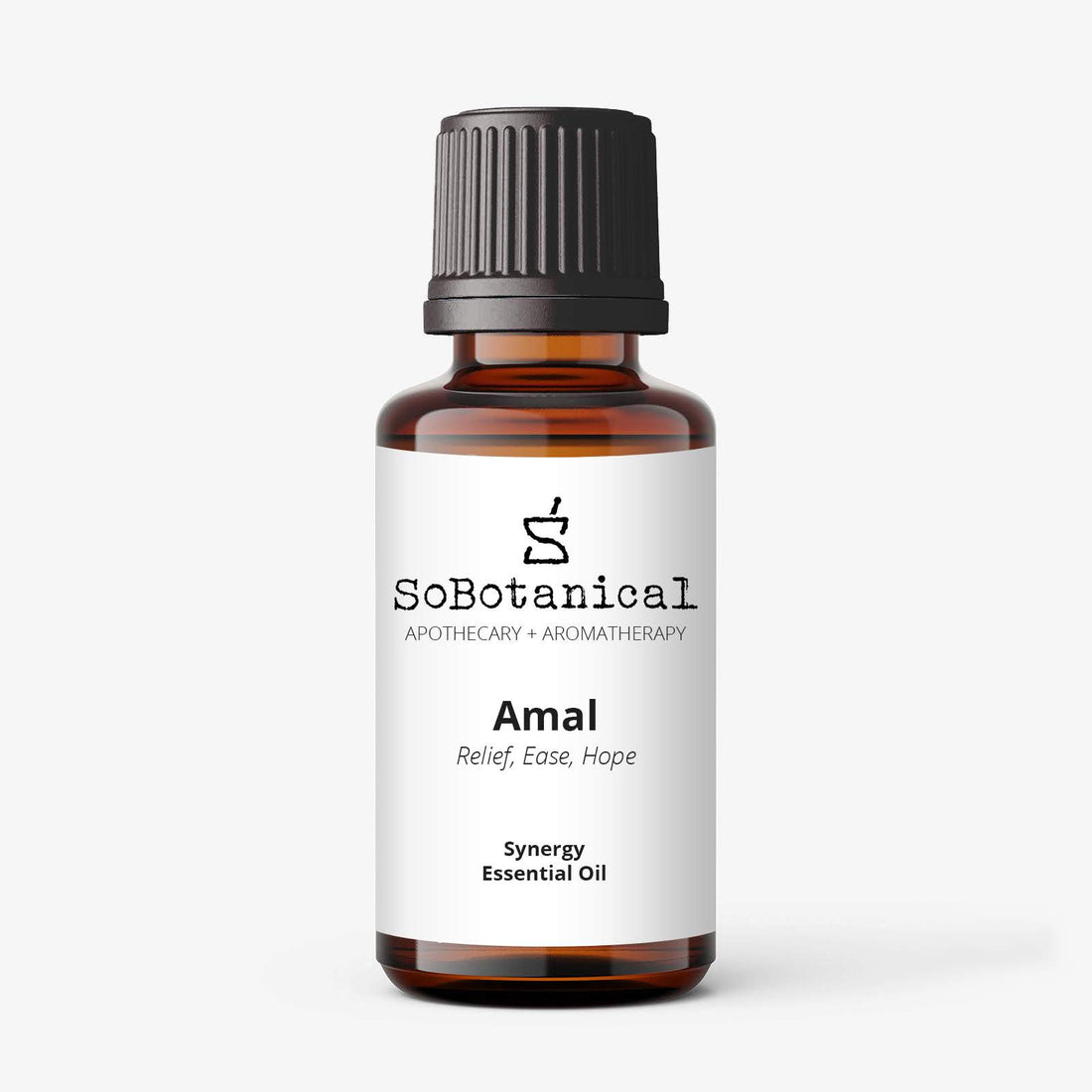 Best For
Pain, Relief, Circulation
Hope

Relief, Ease Pain
This is hope in a bottle.  Amal is designed to deliver relief and ease pain. It harnesses the power of Peppermint and Ginger to warm and stimulate circulation.  Juniper supplies hope and positivity.
Instructions
Essential oil can be inhaled & applied topically in a diluted solution. Do not take Essential Oils internally unless under strict supervision from a qualified Aromatherapist. Avoid contact with eyes, inner ears & sensitive areas.
Aroma
Bright, cheerful and stimulating minty cool freshness sprinkled with ginger
Ingredients
Copaiba Balsam (Copaiba Officinalis), Peppermint (Mentha Piperita), Marjoram (Origanum Marjorana), Black Pepper (Piper Nigrum), Lavender (Lavendula Angustifolia), Clove (Eugenia Caryophyllus), Tumeric (Curcuma Longans)
amal
I used to use ache away for years and thought it was good, but I like Amal better, the smell is more pleasing plus I feel it works better. Really glad I tried it.