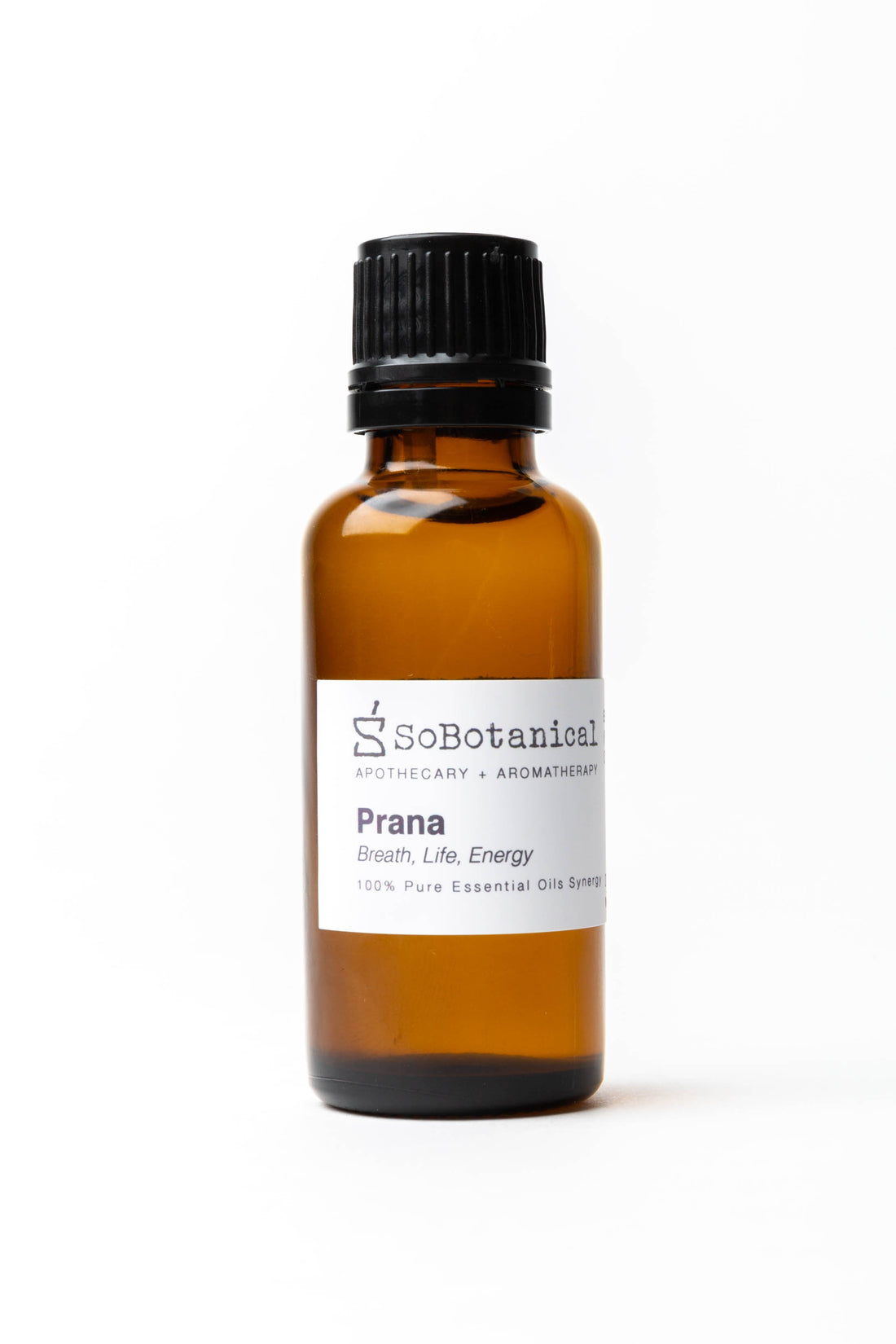 Best For
Breathing, Energizing, Revitalizing
Life energy that flows through the body

Prana translates as "universal energy," so go with the flow and tap into this minty, refreshing, and invigorating synergy. Diffuse or spray to unleash your passion and clarify your vision.
 Breathe, Life, Energy
Instructions
Essential oil can be inhaled & applied topically in a diluted solution.

Do not take Essential Oils internally unless under strict supervision from a qualified Aromatherapist. Avoid contact with eyes, inner ears & sensitive areas
Aroma
Cool mint with peppery notes of basil and lemony, earthy basil.
Ingredients
Rosemary (Rosmarinus officinalis), Peppermint (Mentha peperita), Basil (Ocimum basilicum)