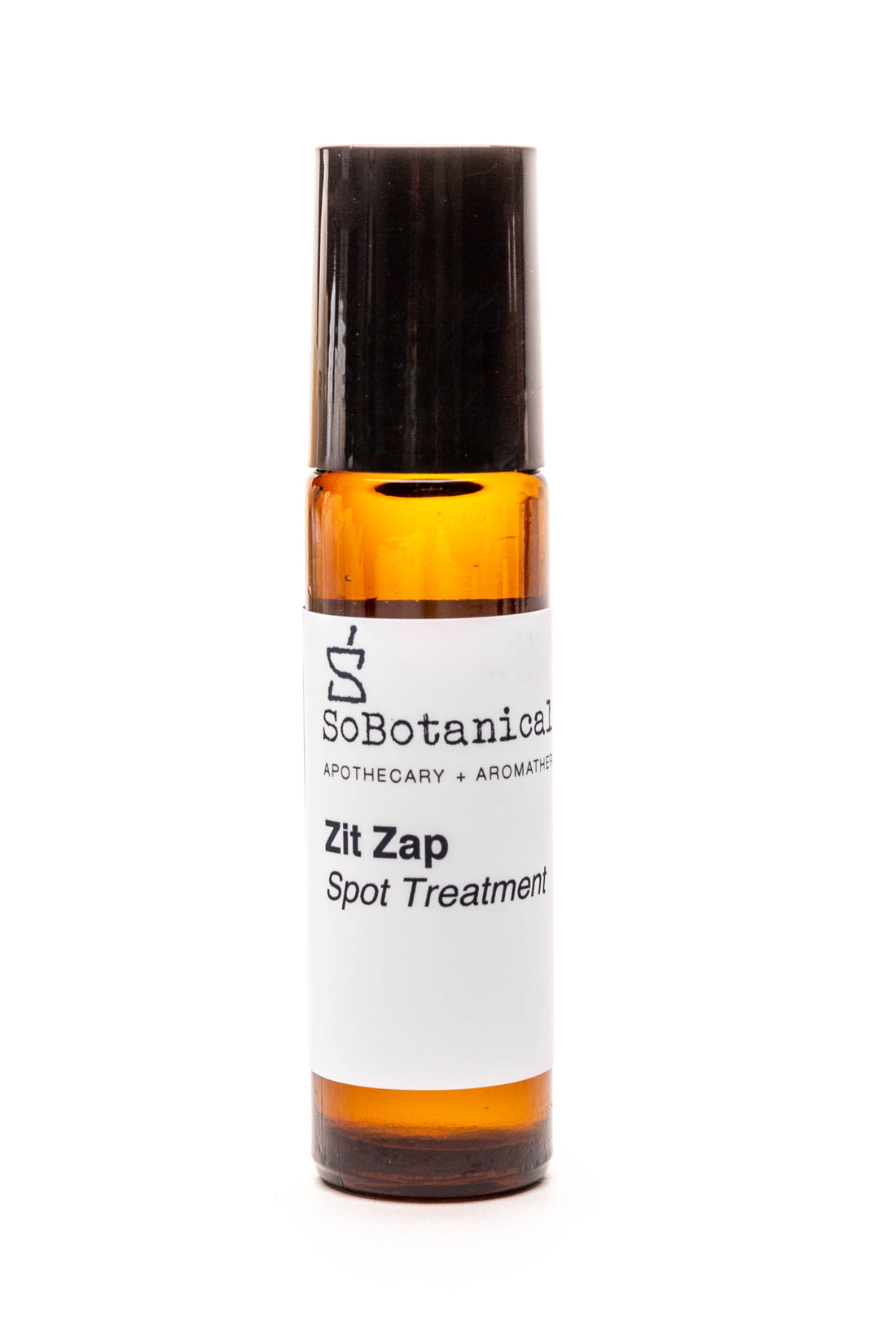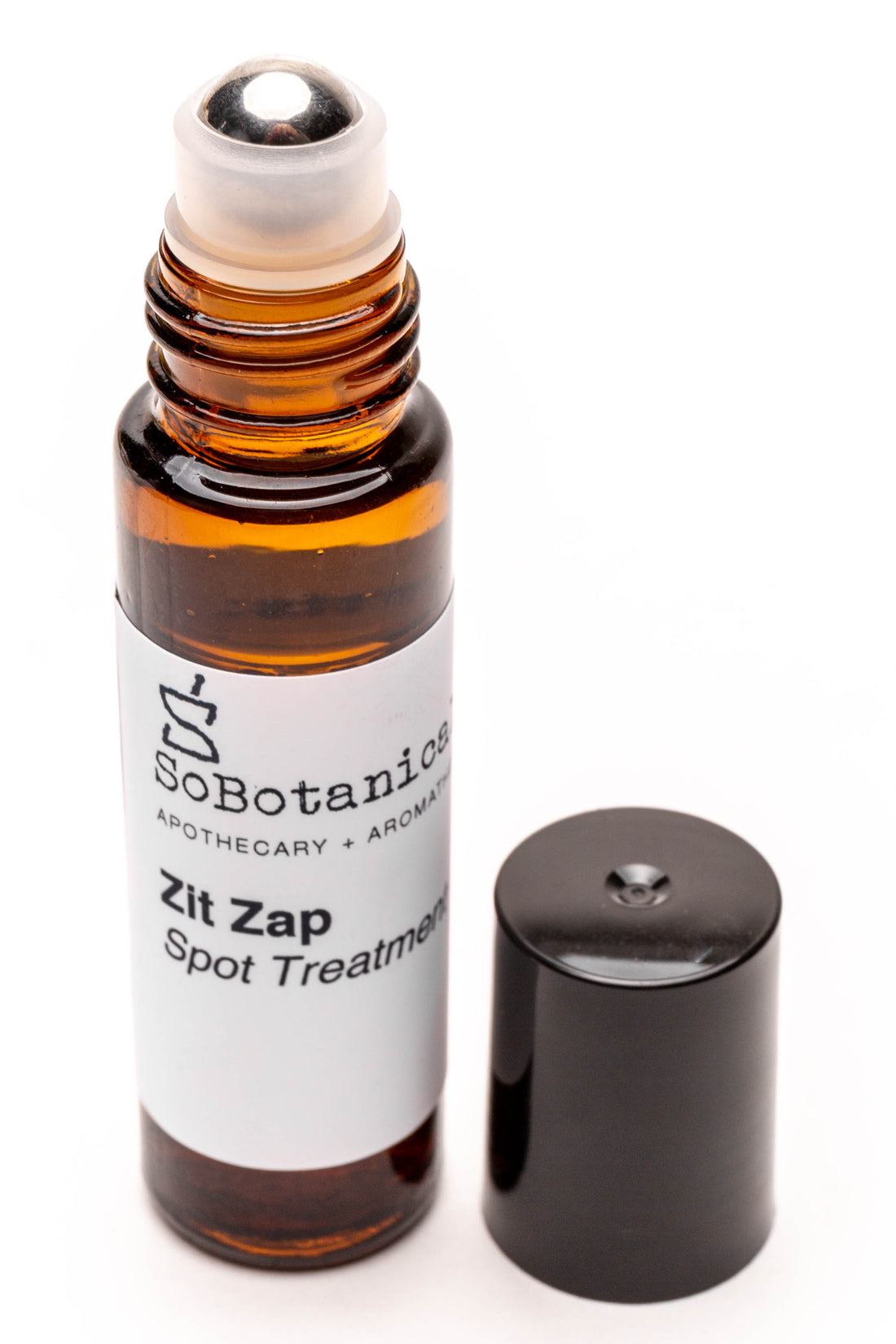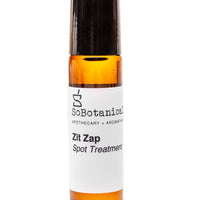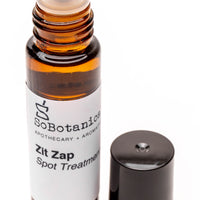 Best For
Pimples, Soothing Skin, Cellular Regeneration
A great solution for pesky pimples. Anti inflammatory ingredients such as roman chamomile, aloe, helichrysum, and lavender gently repair and slough off unwanted skin eruptions.
 *We recently upgraded our packaging to protect our products from UV light, expand the lifetime of our products, and easier-to-use dispensing.
Love it Because
Effective spot treatment
Helps shrink and disinfect
Thyme to address scarring
Quick-drying formula
Instructions
Shake well to mix & only roll directly onto blemish onset of symptoms. Not to be used on entire face. Disclaimer: Do not ingest
Ingredients
Witch Hazel (alcohol free), Aloe Vera, Anthemis nobilis (Roman Chamomile) Hydrolat, Grain Alcohol, Essential oils of Thyme linalool (Thymus vulgaris), French Lavender (Lavandula angustifolia), Tea Tree (Melaleuca alternifolia), Geranium (Pelargonium odoratissimum), Helichrysum italicum (Helicrysum)
Deborah
Excellent works wonders very quickly - I buy it all the time !!!