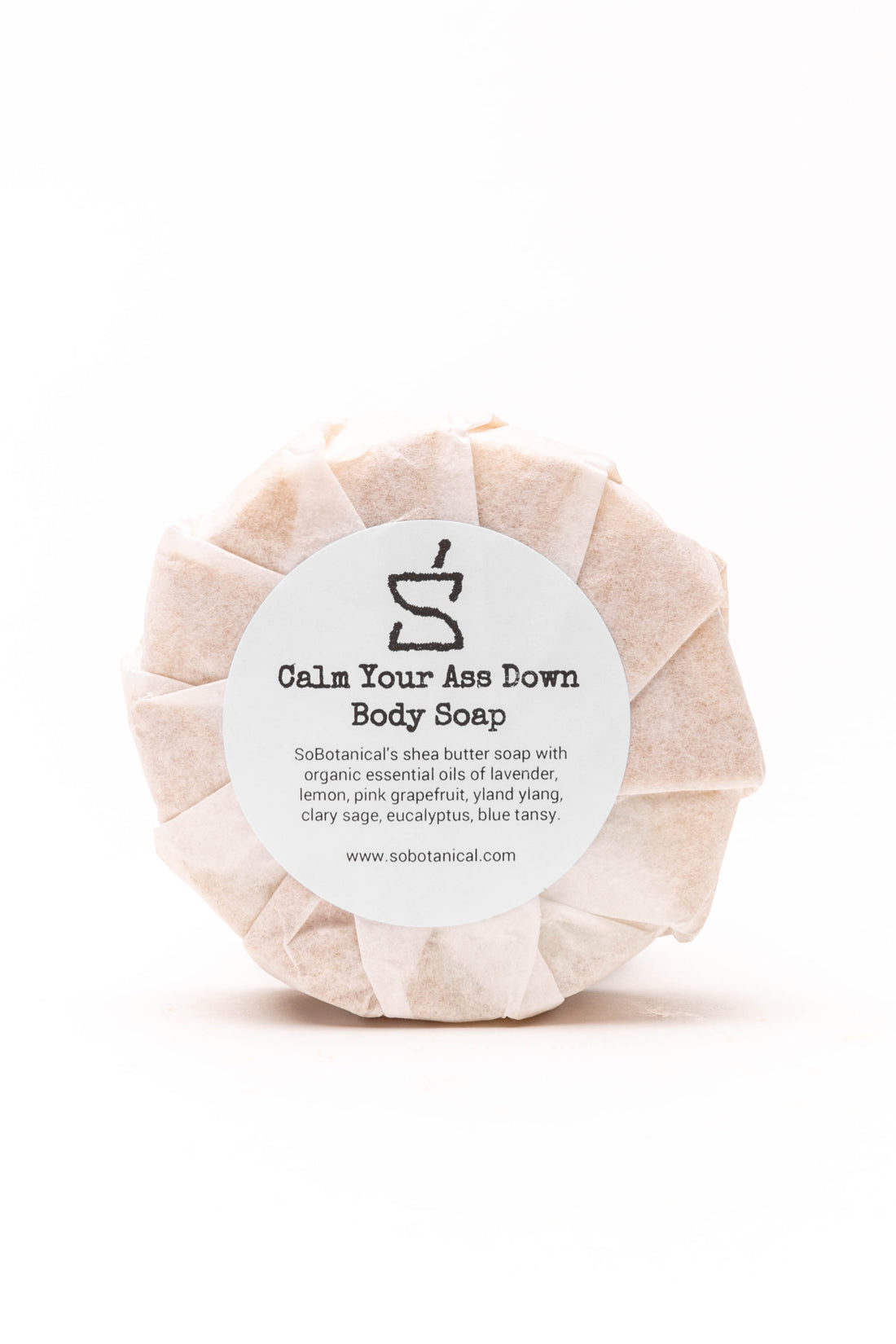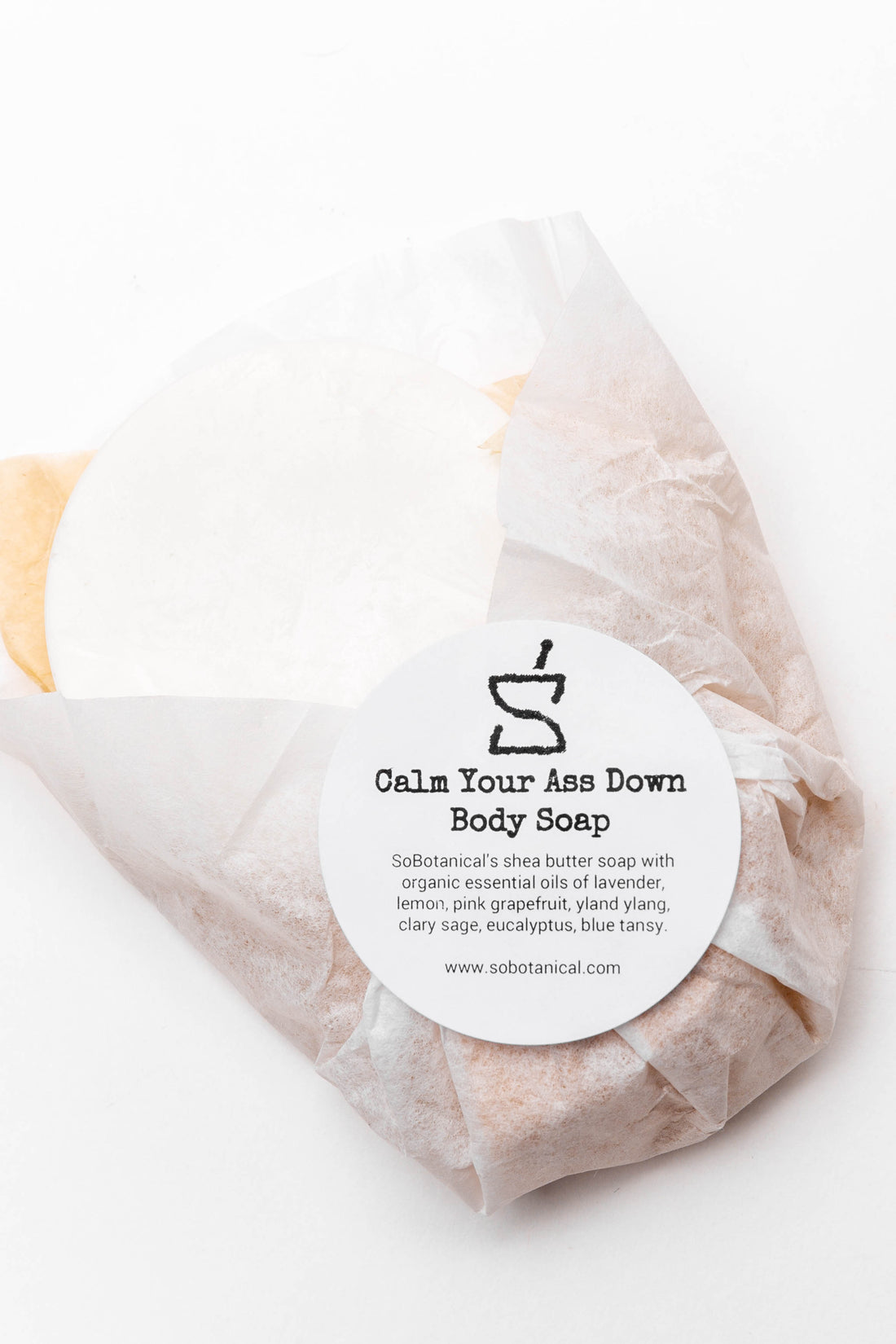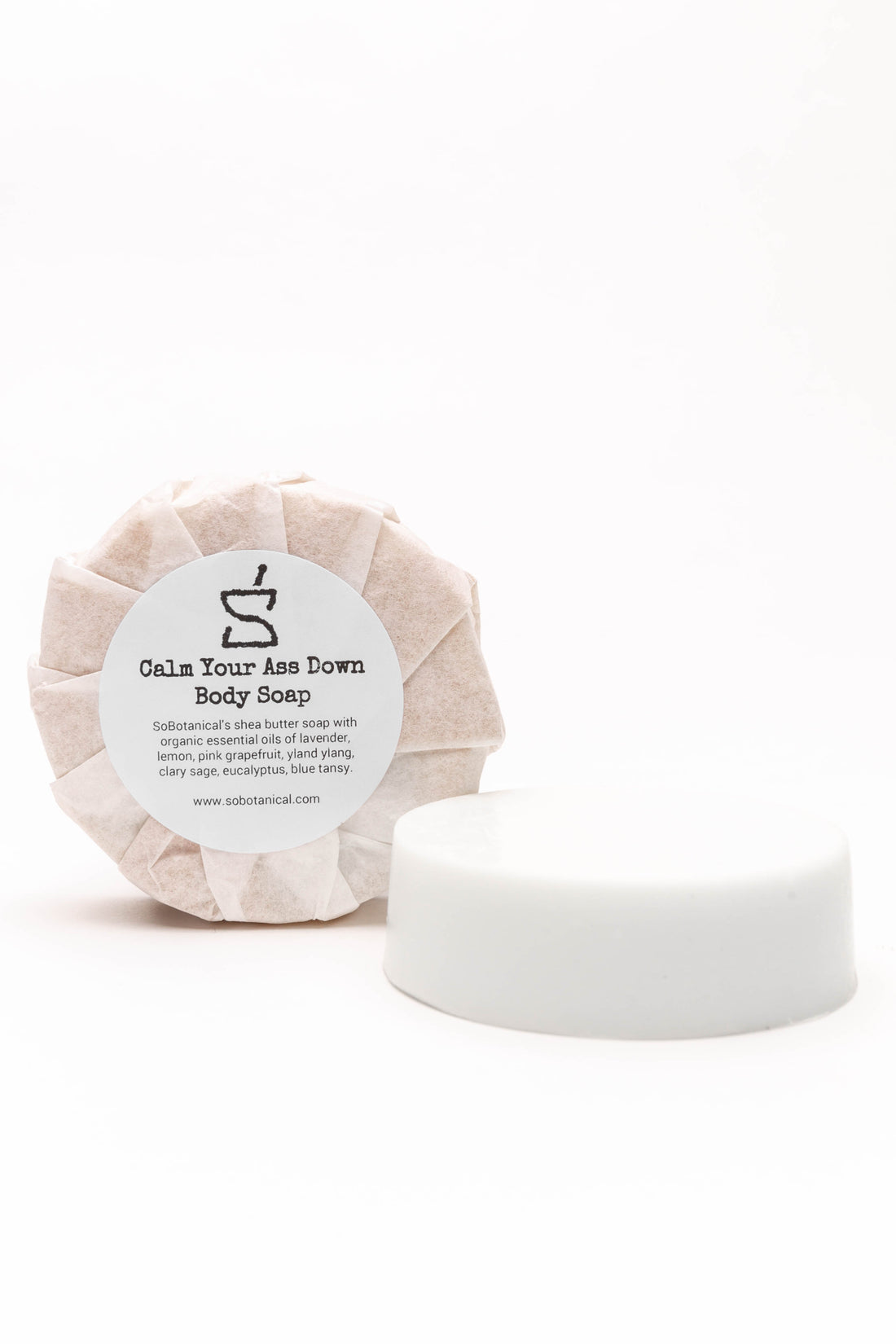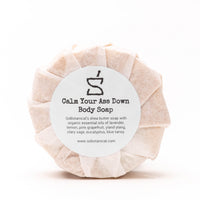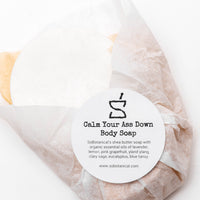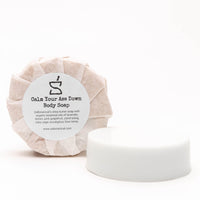 Best For
Dry Skin, Relaxation, Stress, Cleansing
Chill in a hot bath or shower because we have your back and your... This shea butter soap base is loaded with the nutrients your skin needs to soothe and comfort. Grapefruit adds uplifting sparkle and Ylang Ylang fronts relaxation while making you irresistible. No ifs, ands or butts about it. 
Love it Because
Gives anxiety the heave-ho with our proprietary calming blend
Lemon and Eucalyptus clears your head and add a positive perspective
Blue Tansy reduces inflammation
Aroma
A relaxing blend of citrus that hits all the high notes. A little bit woodsy to bring you back down to earth.
Texture
Bar soap, with smooth texture
Ingredients
Glycerin, Butyrospermum parkii (shea nut butter), Essential Oils of Lavender, Lemon, Pink Grapefruit, Ylang Ylang, Clary Sage Eucalyptus, and Blue Tansy