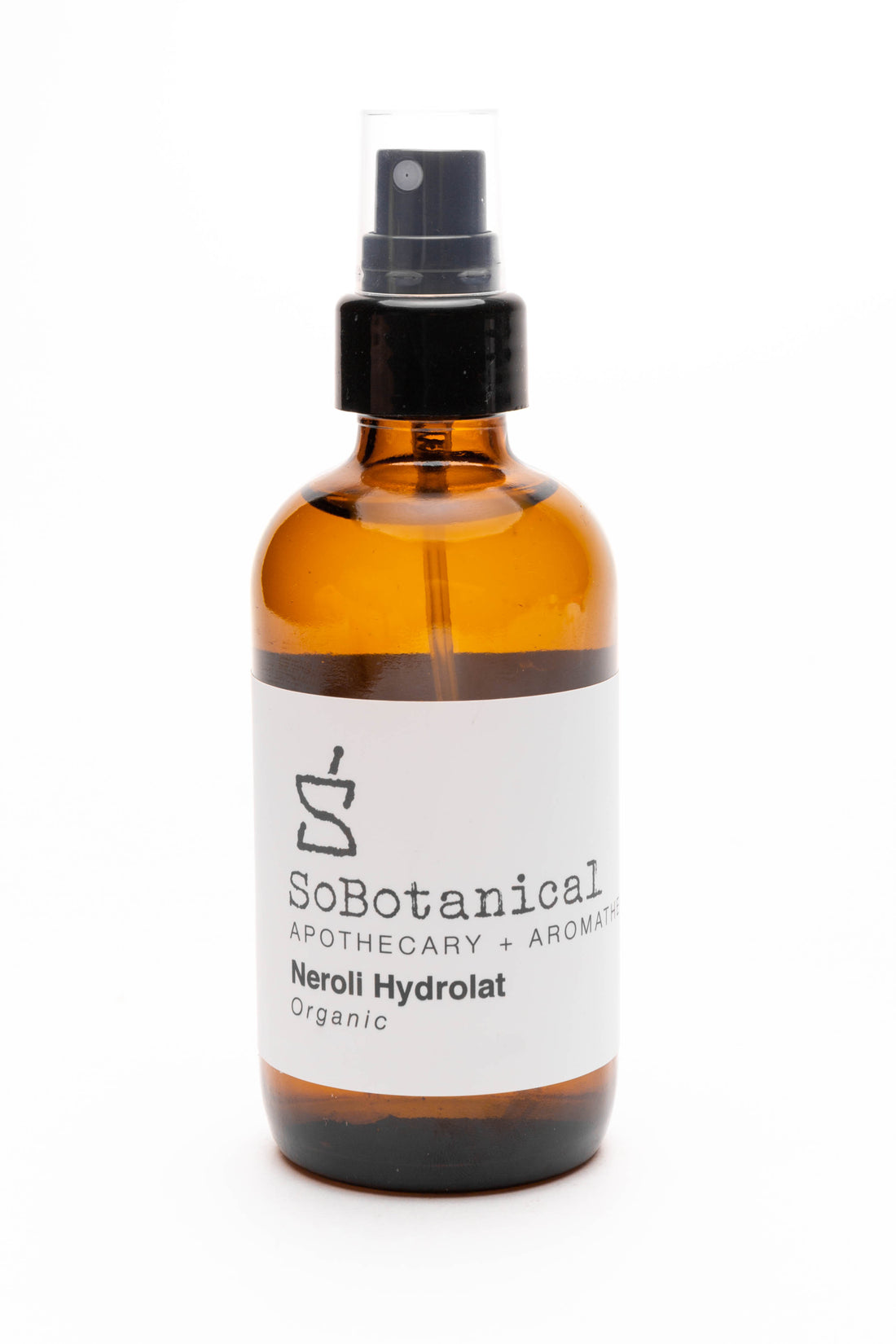 Ever wonder what heaven smells like? Spritz on our Neroli Hydrolat and discover the Garden of Eden. Neroli is the water runoff from the steam distillation of orange blossom. We treasure this hydrolat for its transformative aroma and gentle skin-soothing and antioxidant protection. 
Love it Because
The most gentle and luxurious of the hydrolats.
An emotionally uplifting mist
A wonderful toner for delicate or sensitive skin.
Spray on your pillow to drift off to the sweetest of dreams
Instructions
Spray liberally over the skin for a uplifting and moisturizing effect
Aroma
Delicate scent of an orange blossom bouquet, with up lifting notes of orange and soothing tones of honey.
Ingredients
Neroli (citrus aurantium amara) Hydrolat