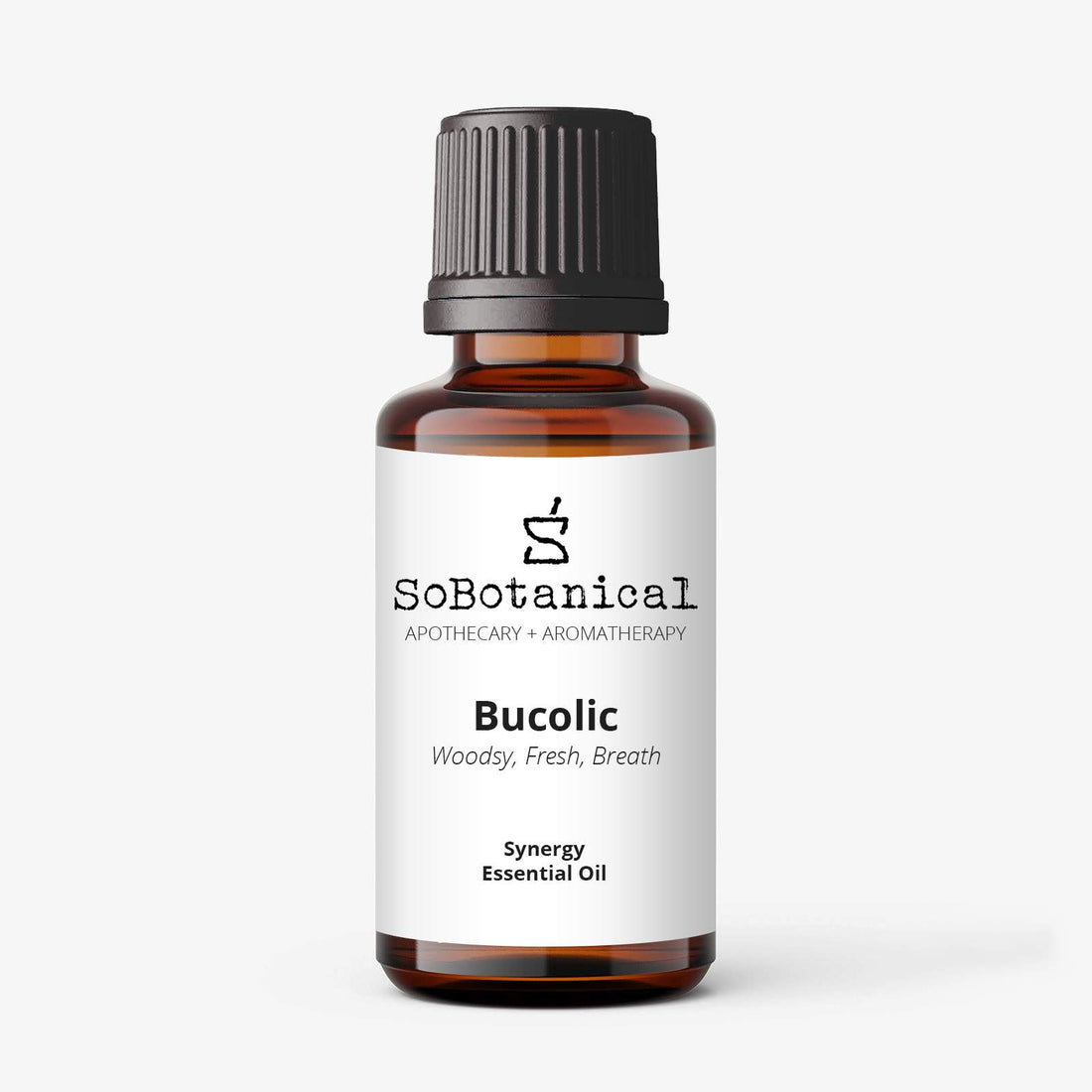 Best For
Refreshing, Strengthening, Grounding
An idyllic rural life in the woods

Woodsy, Fresh, Breath
Take a walk in the woods, even if you live on the beach. Inhale long, deep, refreshing breaths as you imagine shady country lanes. Bucolic renews, restores, and refreshes our minds and hearts.  Diffuse, inhale or spray.
Instructions
Essential oil can be inhaled & applied topically in a diluted solution.

Do not take Essential Oils internally unless under strict supervision from a qualified Aromatherapist. Avoid contact with eyes, inner ears & sensitive areas
Aroma
Fresh pine and wood aroma
Ingredients
Black Spruce (Picea mariana), Juniper (Juniperus communis), Mandravasarotra (Cinnamosma fragrans), Silver Fir (Abies alba)
Favorite Scent
This scent is perfection. I often wear it when hiking or out in nature and it enhances the experience. I take it everywhere. It's a forrest in a bottle.