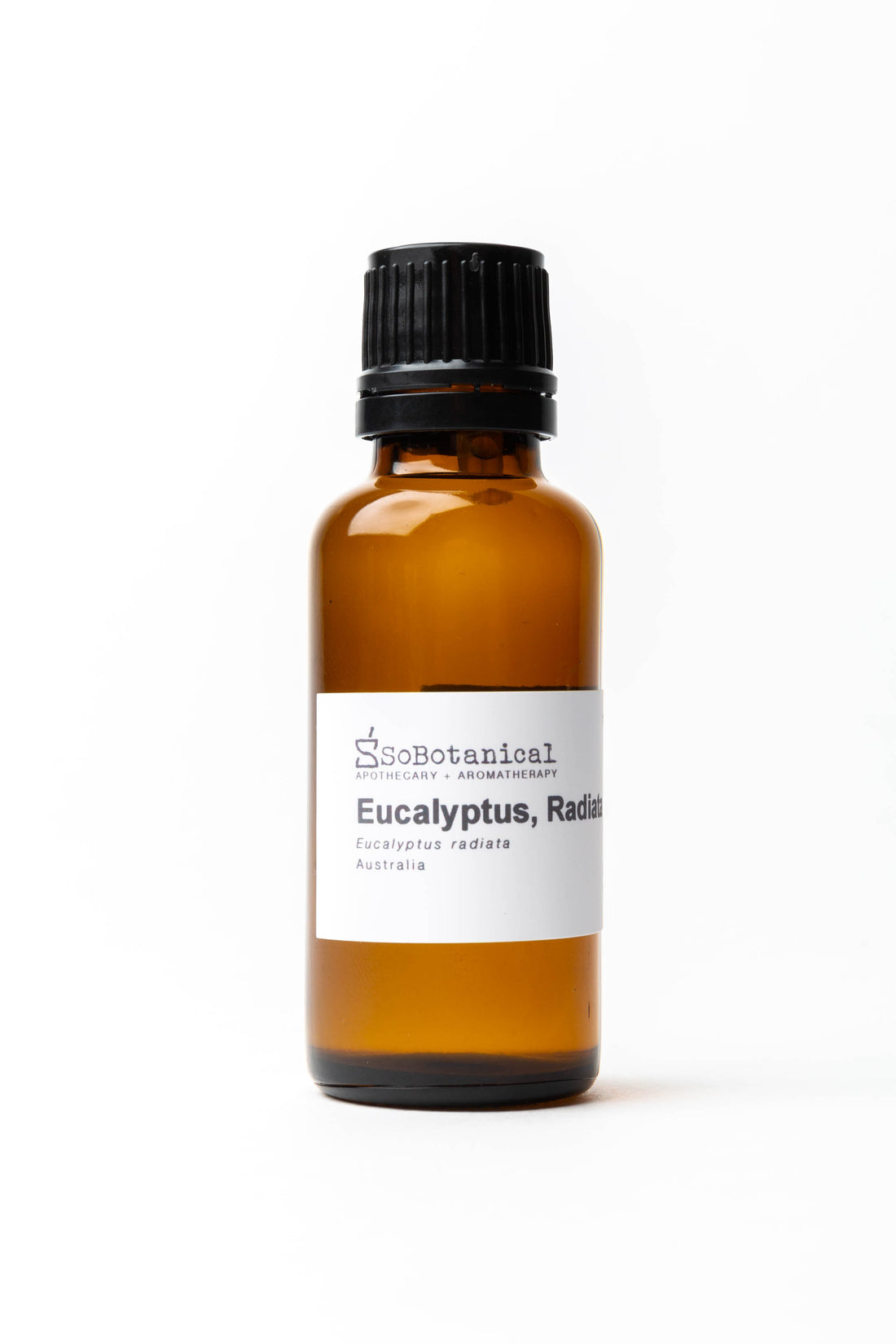 Best For
Immuno-stimulating, Mental Clarity, Congestion, Respiratory Tract
Eucalyptus radiata
yoo
·
kuh
·
lip
·
tuhs re

y·dee·ah

·t

uh
Eucalyptus Radiata addresses aches, pains, fatigue, and congestion.  Lighter than Eucalyptus Globus, it is a spa in a bottle. Pour a few drops into your shower drain and breathe in a feeling of well-being.
Immuno-stimulant, Mental Clarity, Decongestant 
Instructions
Essential oil can be inhaled and applied topically in a diluted solution

Do not take Essential Oils internally unless under strict supervision from a qualified Aromatherapist. Avoid contact with eyes, inner ears, and sensitive areas
Aroma
Lemony, woody, grassy, astringent
Great product, amazing customer service
The SoBotanical team went ABOVE AND BEYOND to make sure my order was received by Christmas. Their products are consistently amazing but I was blown away by their customer service and quick resolution time. Thank you for making gifting so easy this year!