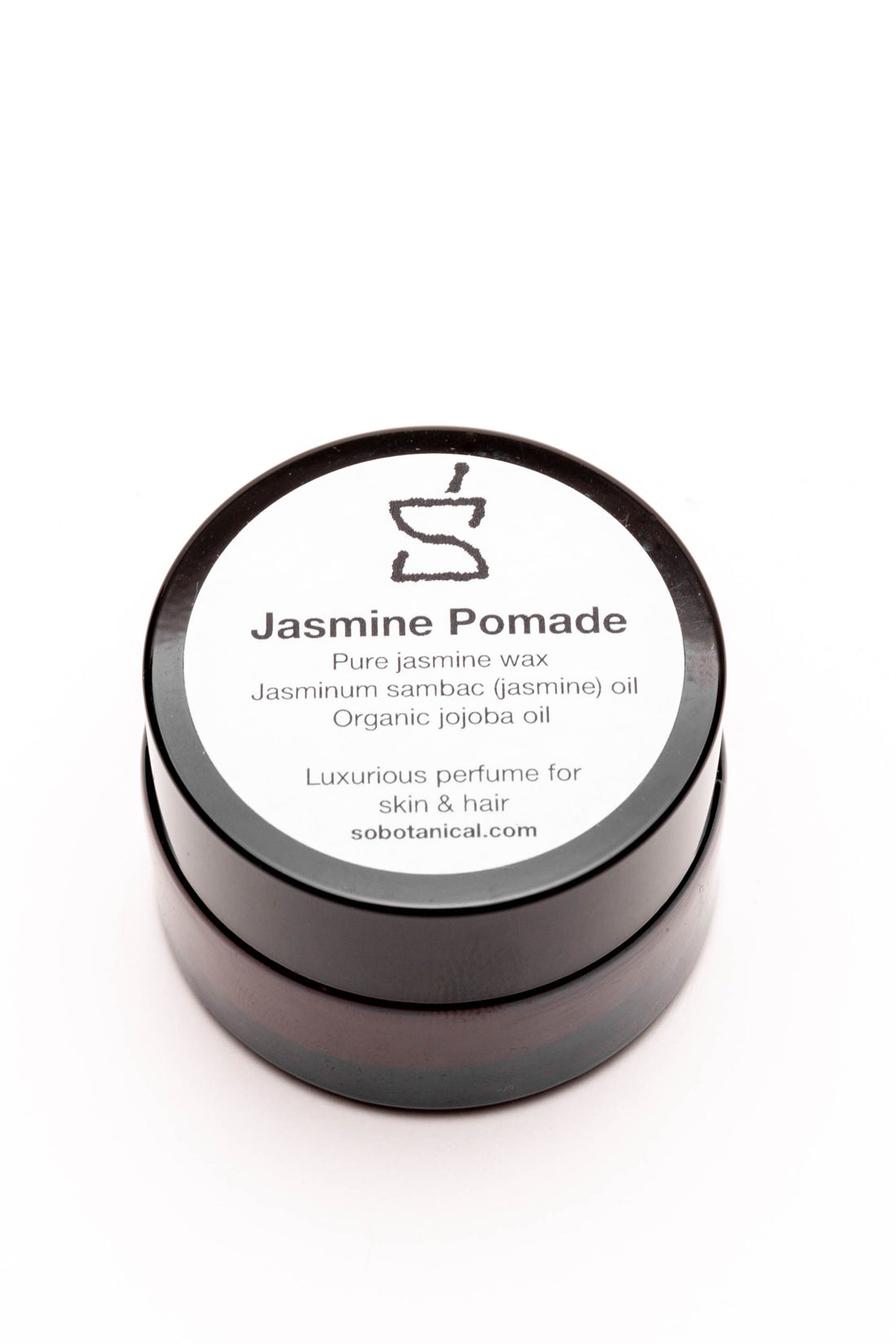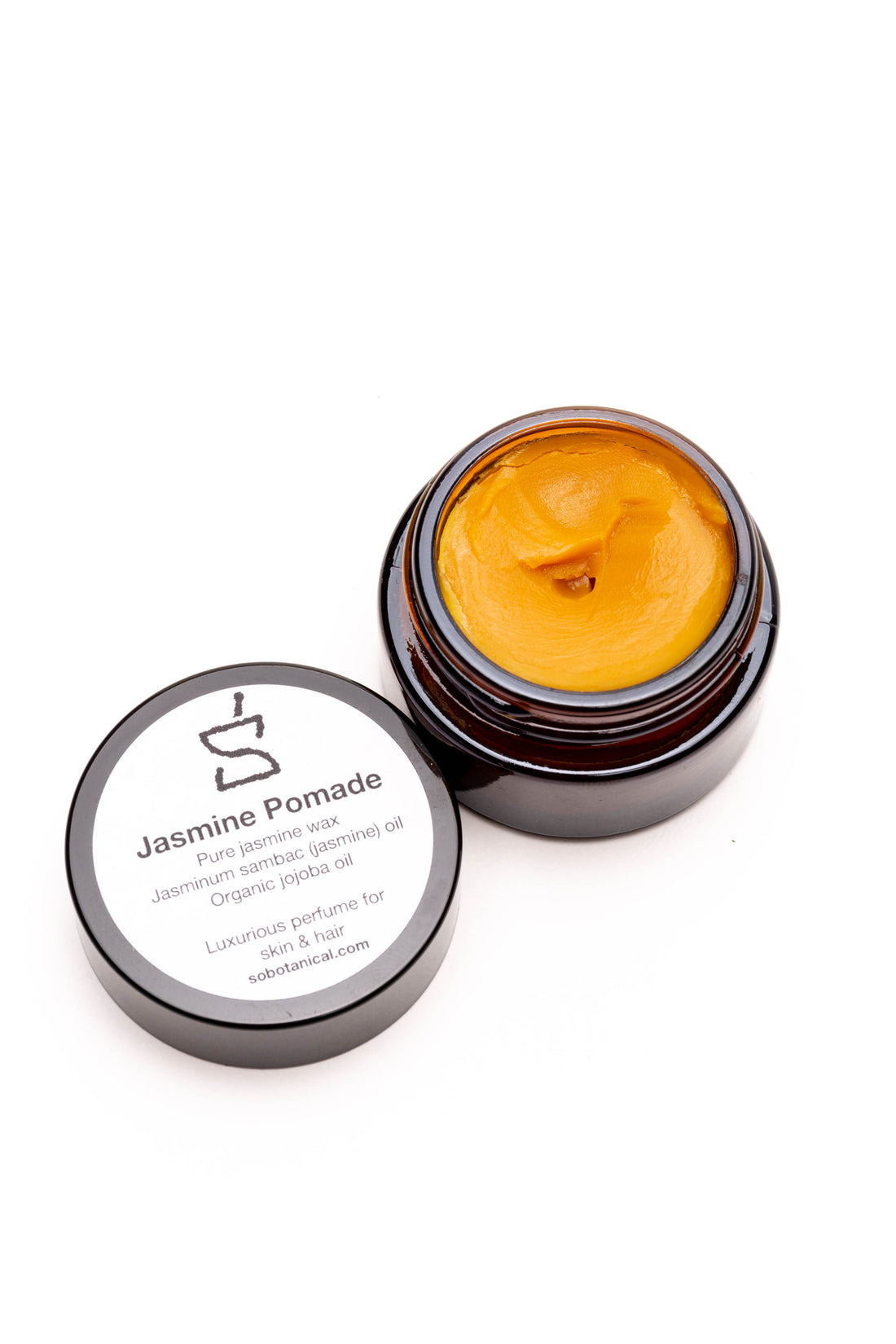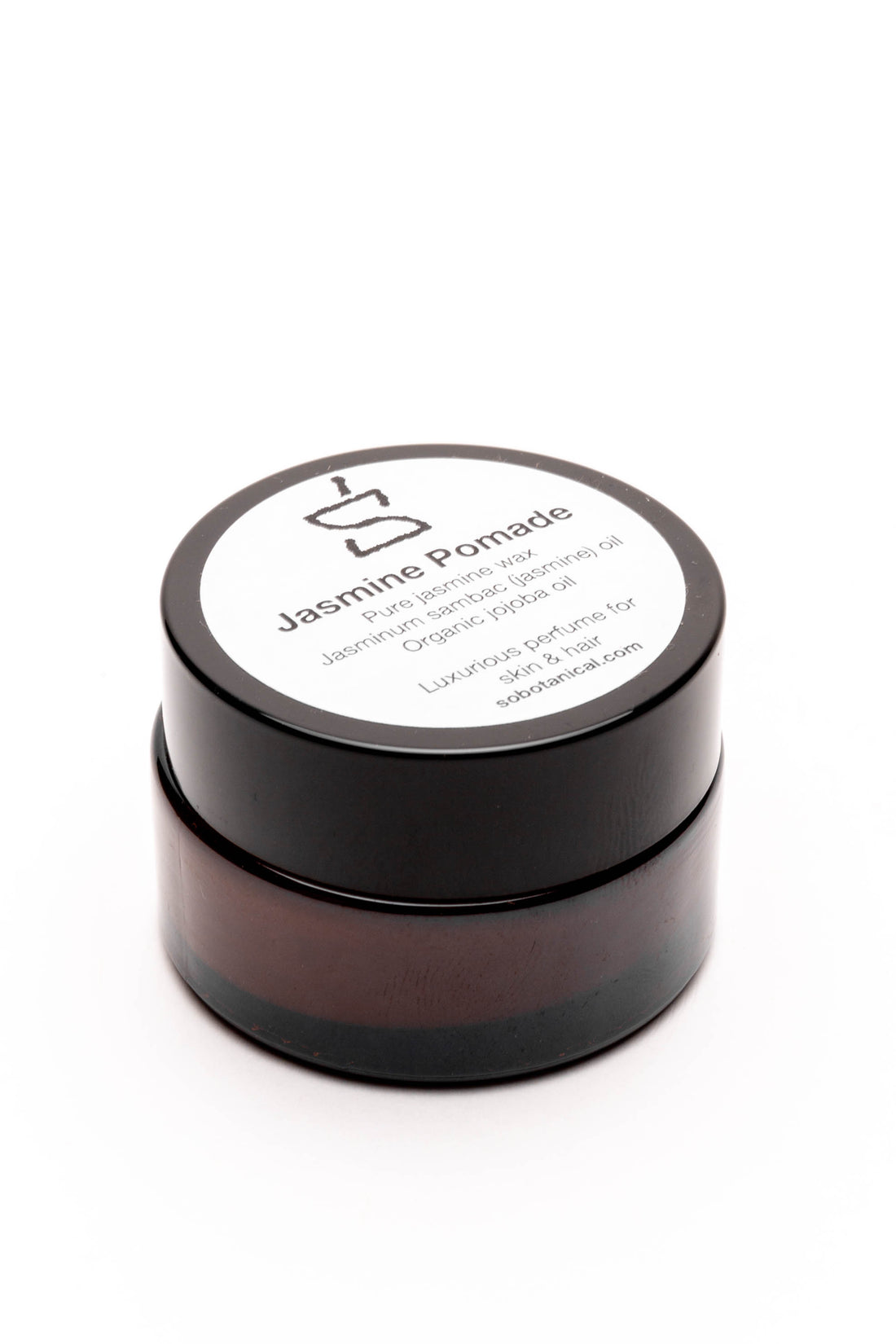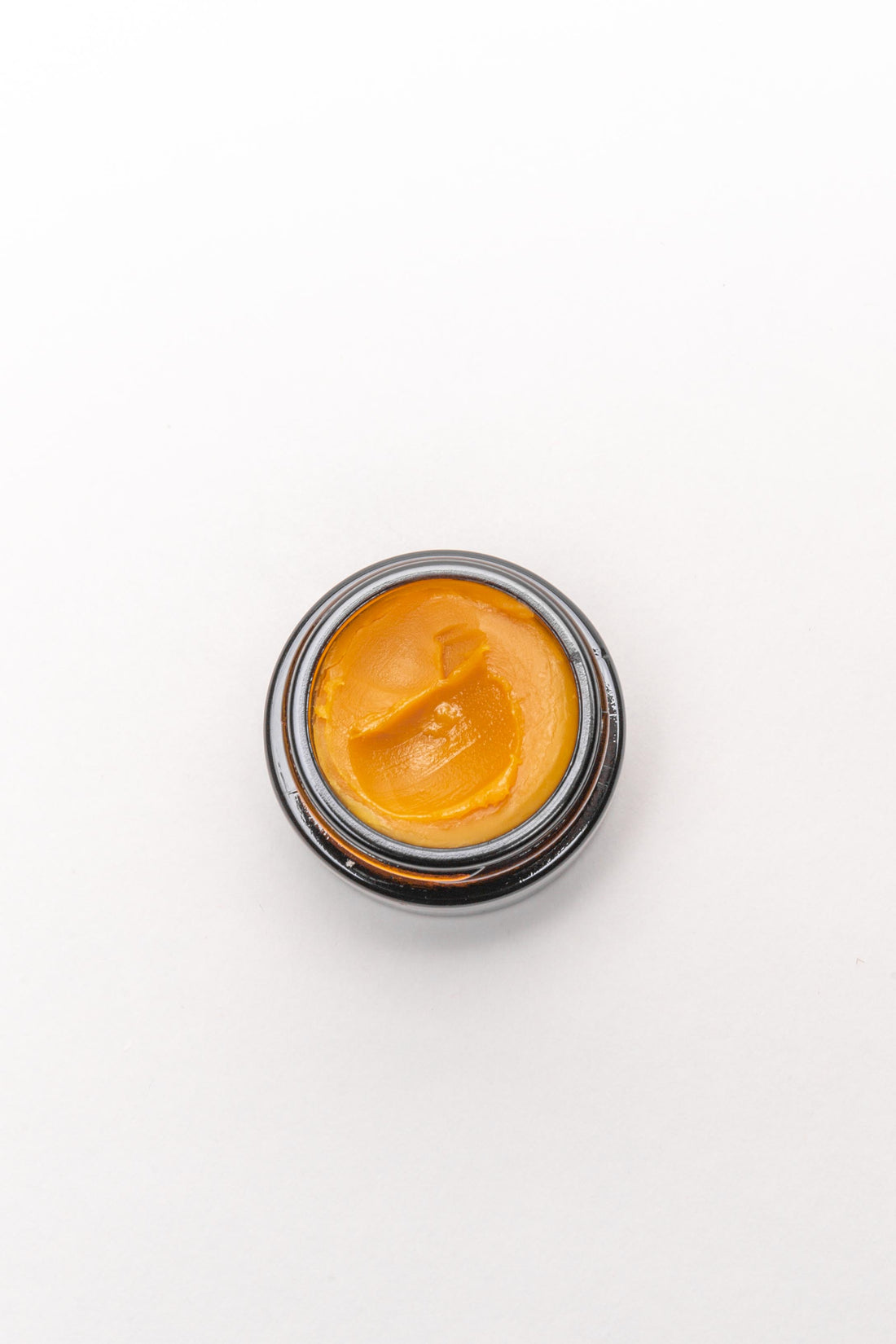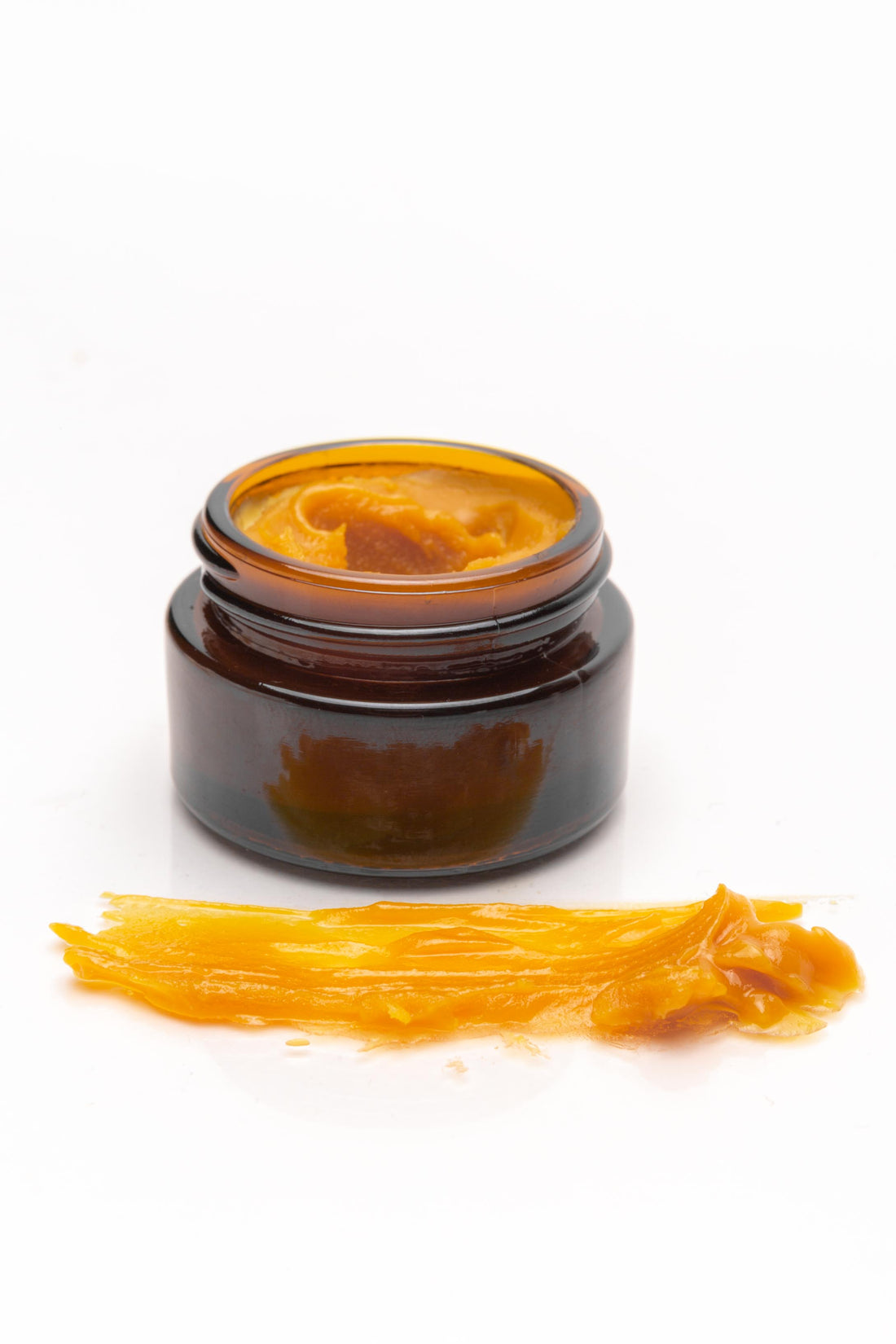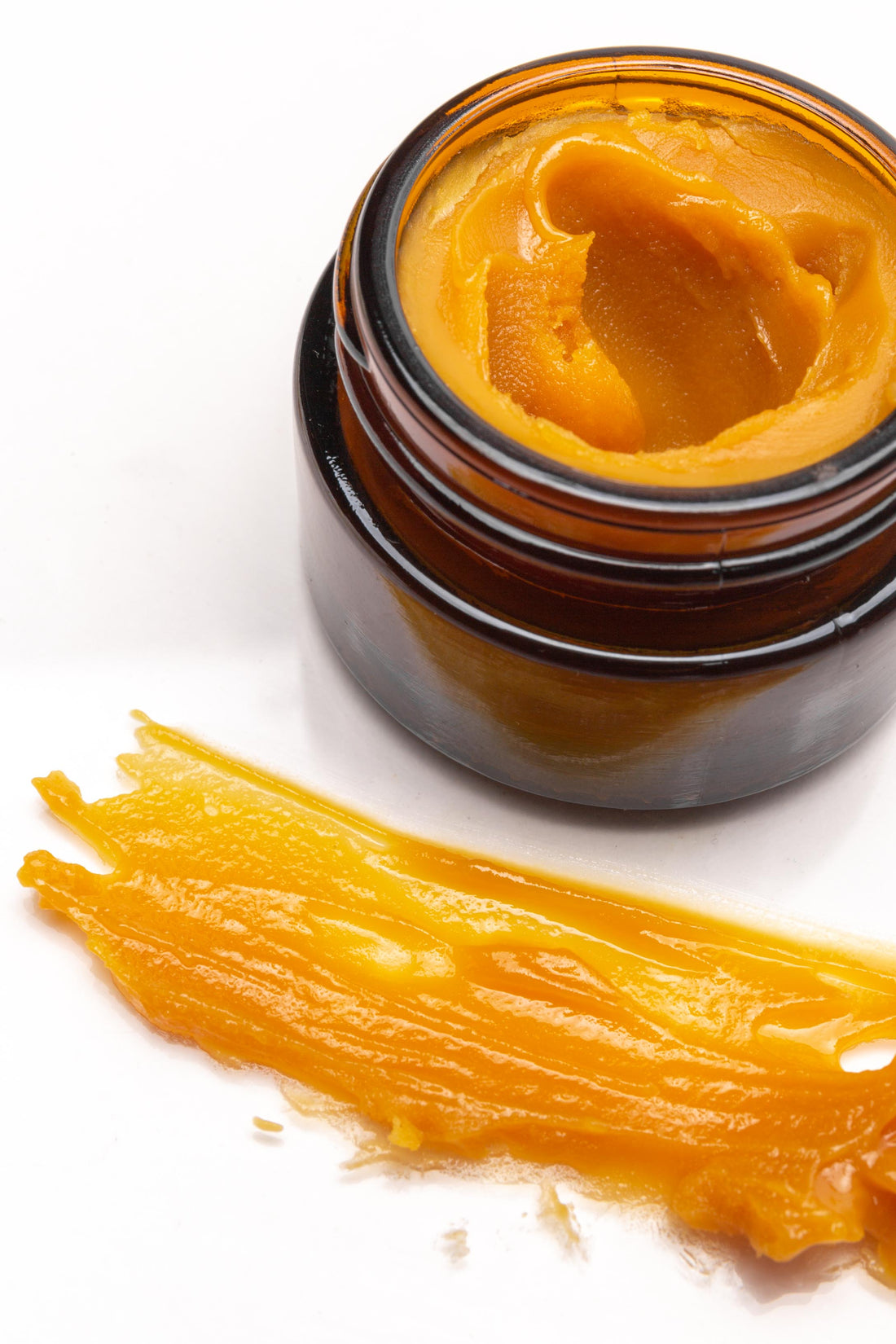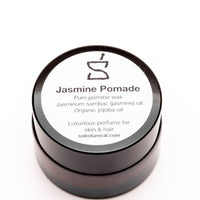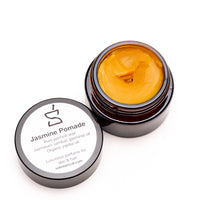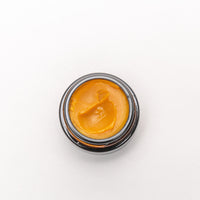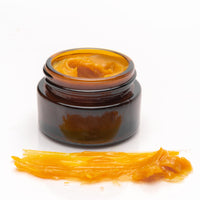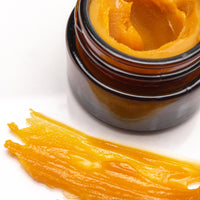 Exsquisite Jasmine Pomade Perfume exudes the sensual notes of earth, musk, and floral. This one of a kind all natural jasmine wax and pure jasmine absolute is sure to delight all senses, wear it well!
Encourages feelings of joyfulness, sensuality, and exotic.
Instructions
Can be used as a solid perfume, as a styling hair pomade or beard wax.
Ingredients
Jojoba Oil, Jasmine Sambac, Jasmine Sambac Wax
Smells divine
This is the perfect potted fragrance that also dubs to tame flyaways. Little goes a long way