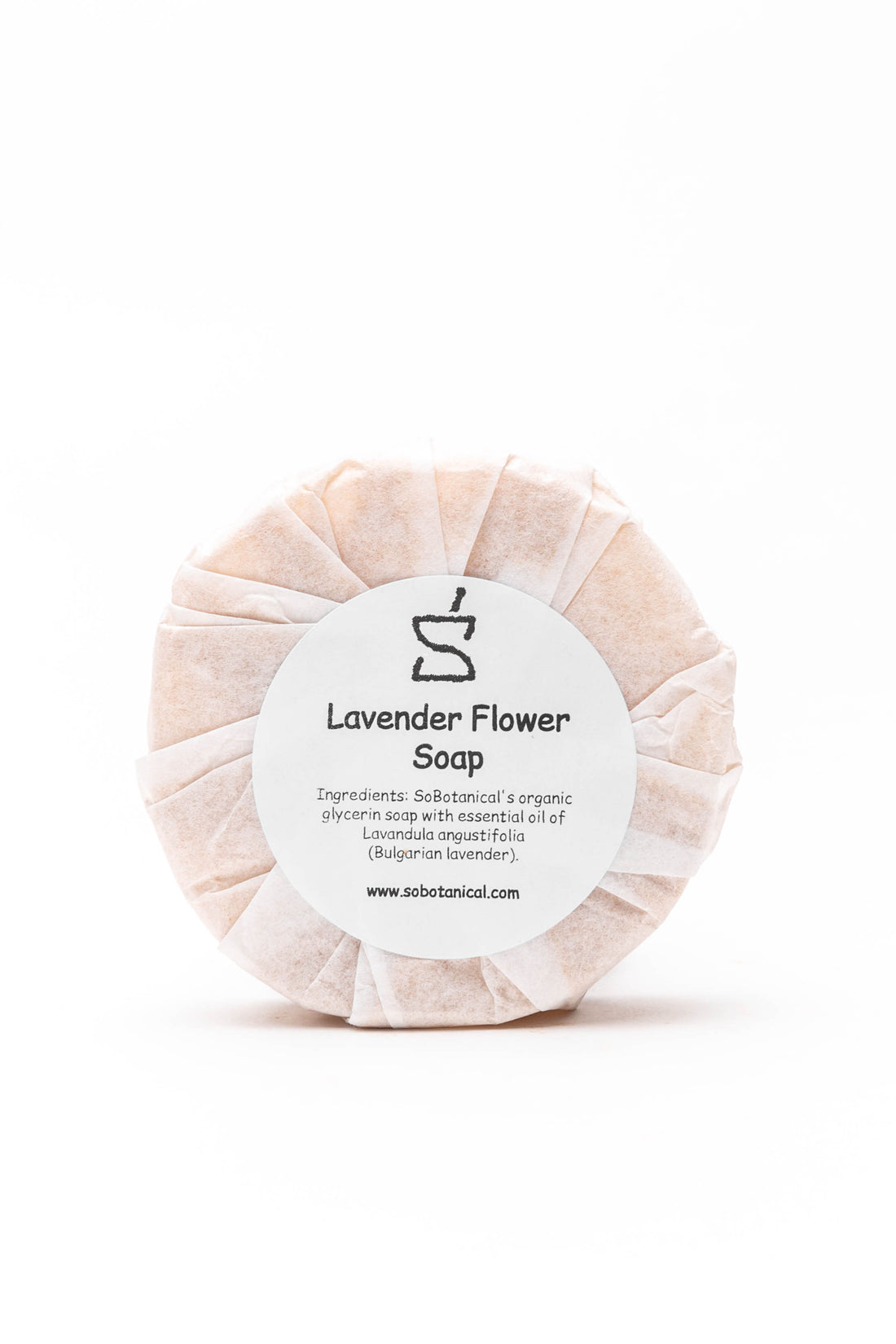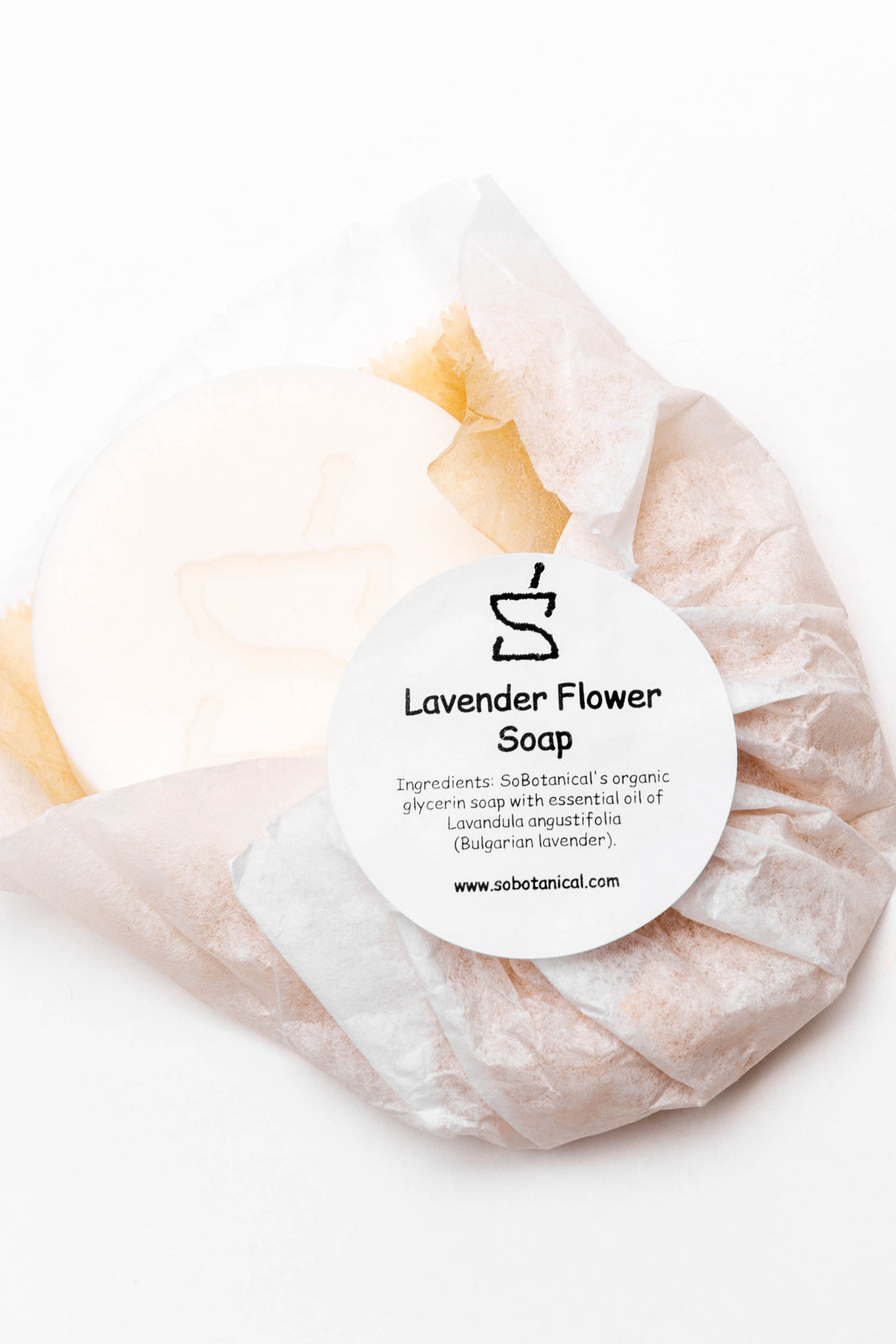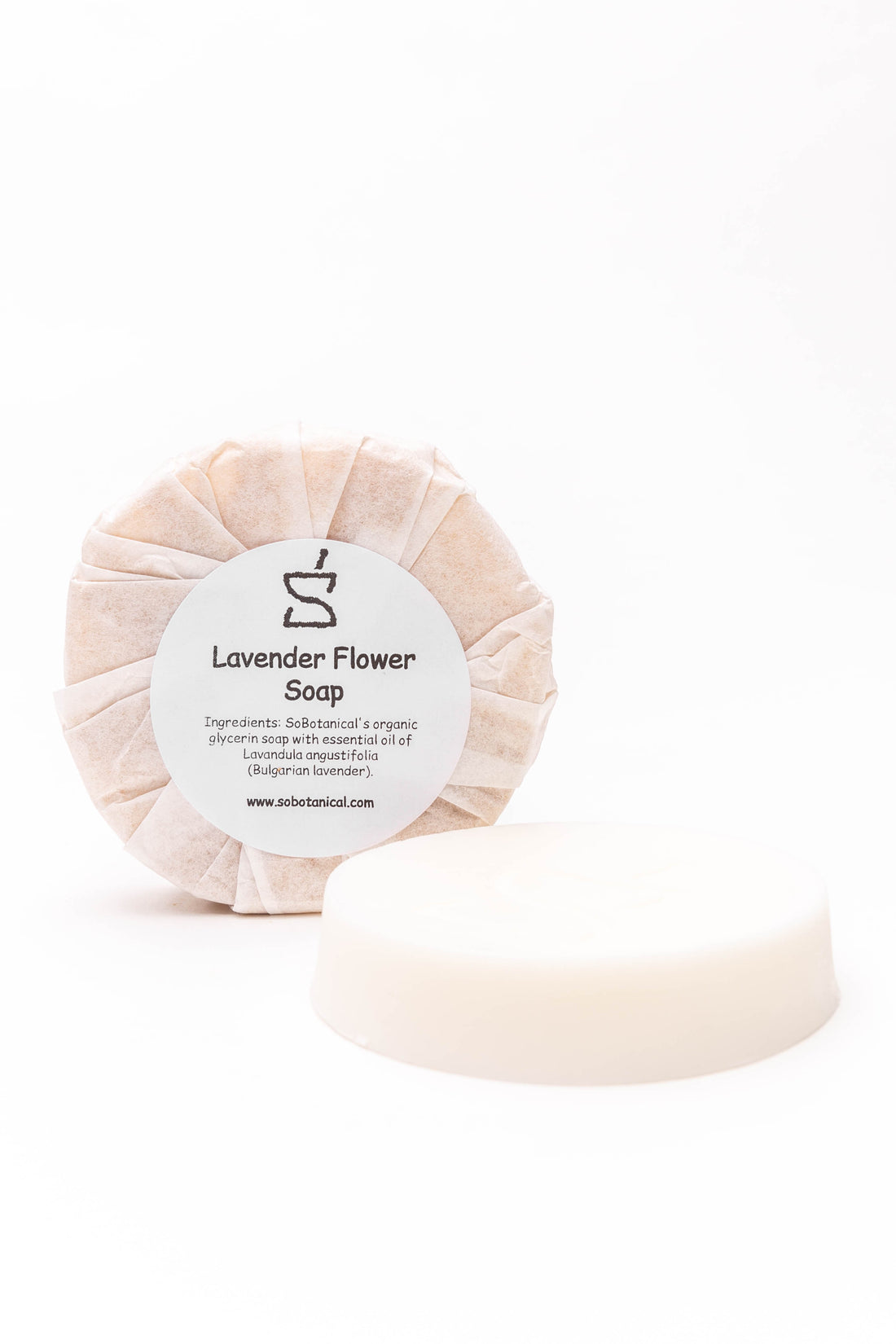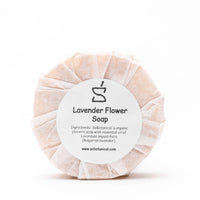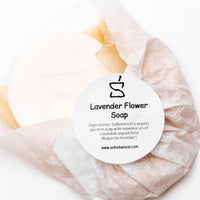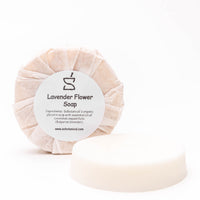 If there ever were a rock star soap this would be it. Bulgarian lavender blossoms tucked into a calming, moisturizing glycerin base, soothe and smooth. , This marvelous, multi-purpose soam calms inflammation, addresses anxiety and is known to reduce stress. Looks as beautiful as it is gentle. 
Love it Because
Don't limit the use of this soap to your face. It May be used all over
The Bulgarian lavender species is among the world's finest lavenders
Massage into skin to reduce joint pain
No greasy residue
Instructions
Lather in wet hands and massage all over face and body for pure bliss! Never leave bar in standing water after use.
Aroma
Classic Bulgarian Lavender. Heavenly herbaceous floral scent.
Texture
Creamy, rich moisturizing lather
Ingredients
Glycerin, Butyrospermum parkii (shea nut butter), Lavandula angustifolia (lavender)