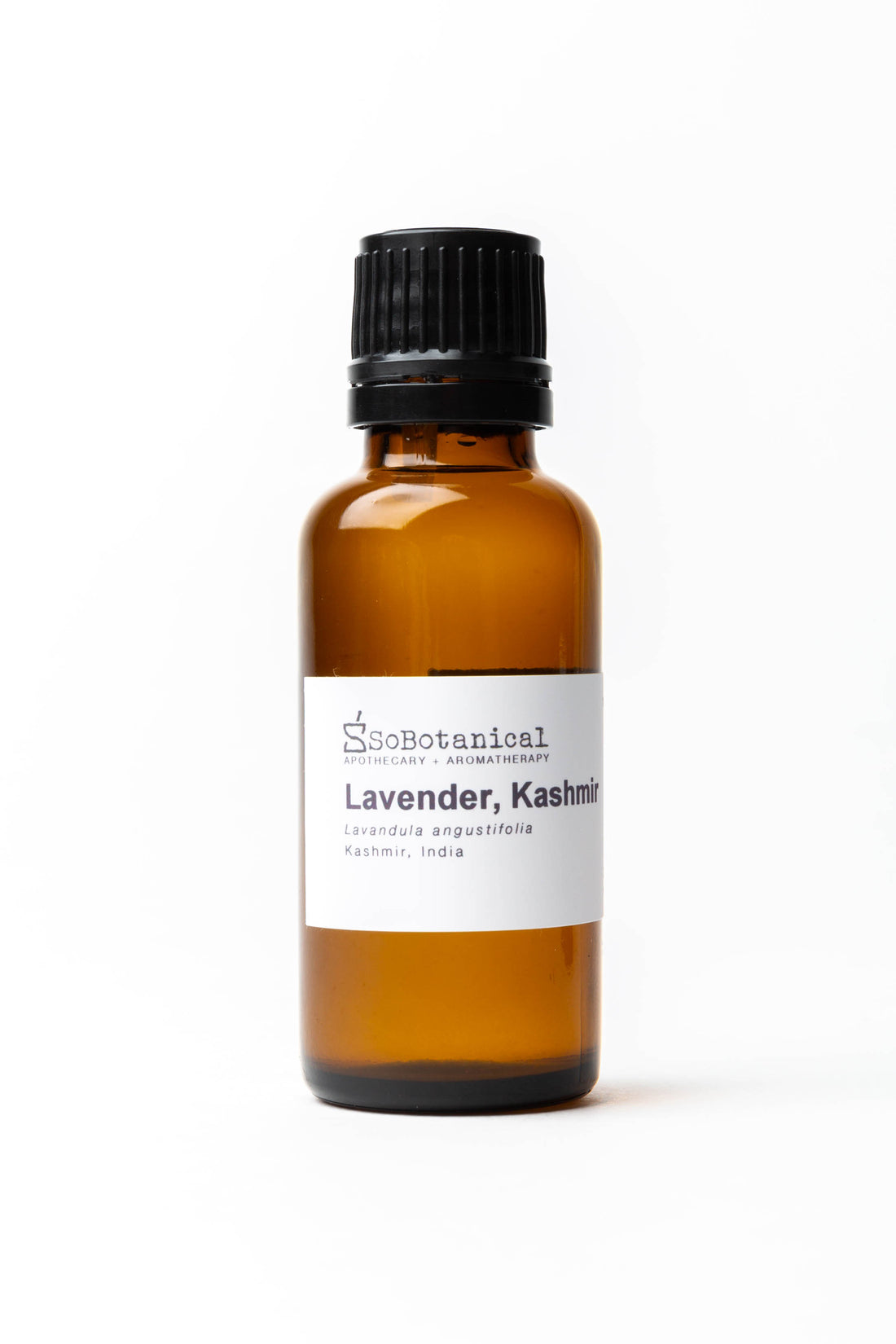 Best For
Inflammation, Antioxidant, Insomnia, Kids, Anxiety, Pain, Antibacterial, Antifungal, Antimicrobial, Skin Healing
.
Lavendula angustifolia
Anti-fungal, Antimicrobial, Anxiolytic
This prestige oil is harvested at the Himalayas' foothills and is sweeter than its lavender cousins. Kashmir Lavender is sedating and calming. Antiseptic and antibacterial. Pampering and indulgent, bath play and spray on face, body, and linen.
Instructions
Essential oil can be inhaled & applied topically in a diluted solution

Do not take Essential Oils internally unless under strict supervision from a qualified Aromatherapist. Avoid contact with eyes, inner ears & sensitive areas
Aroma
Sweet and fresh, like line drying linen in a field of lavender.