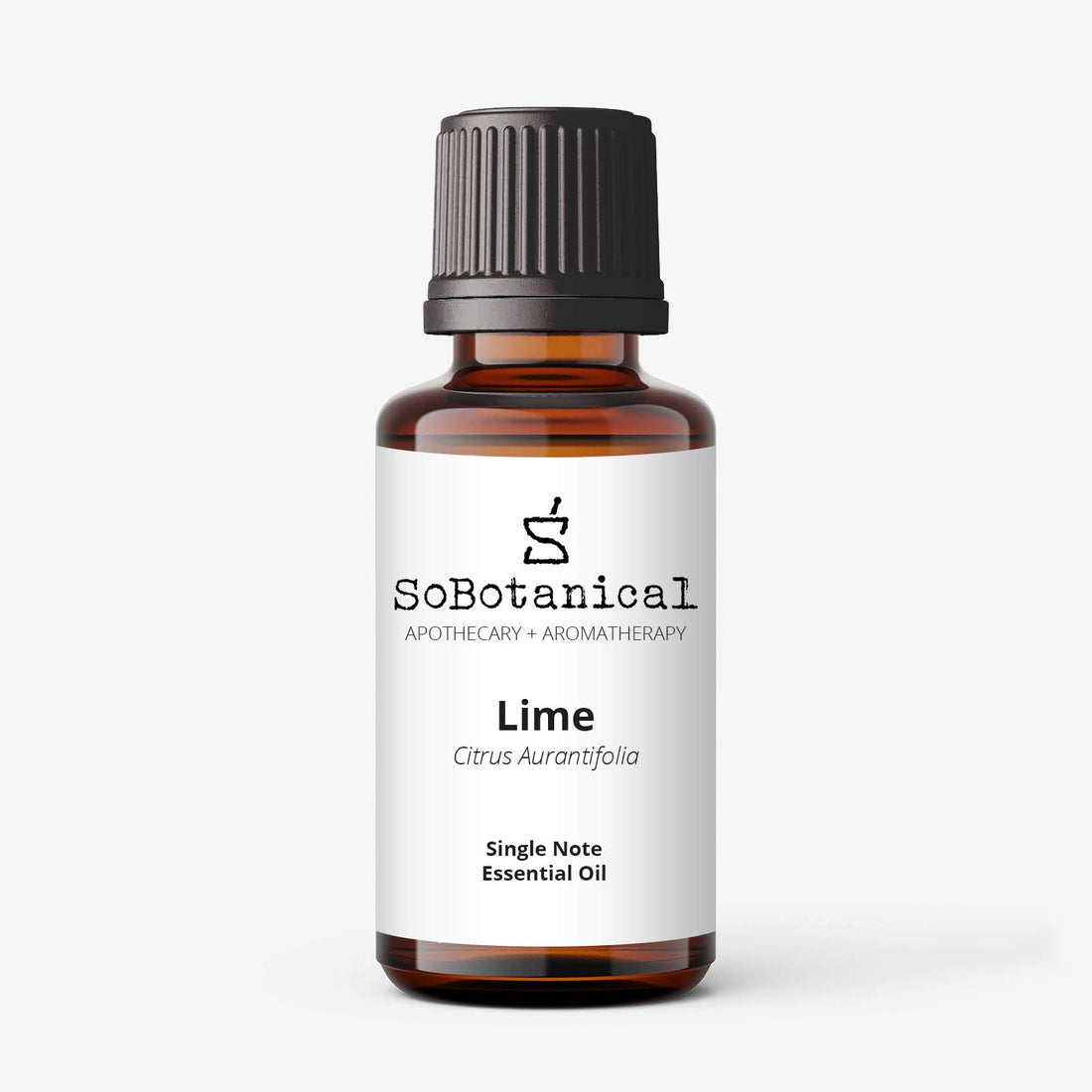 Best For
Antispasmodic, Antimicrobial, Depression, Anxiety
Lime
Citrus aurantifolia
lime
We are obsessed with the bright, uplifting smell of lime. Blend it with Eucalyptus to pleasantly breath easy, or drop into hand sanitizer. Highly antimicrobial cleanses and protects the skin.
Antispasmodic, Antimicrobial, Sedative 
Instructions
Essential oil can be inhaled & applied topically in a diluted solution

Do not take Essential Oils internally unless under strict supervision from a qualified Aromatherapist. Avoid contact with eyes, inner ears & sensitive areas
Aroma
Light and refreshing, clean and bright with deep citrus overtones.