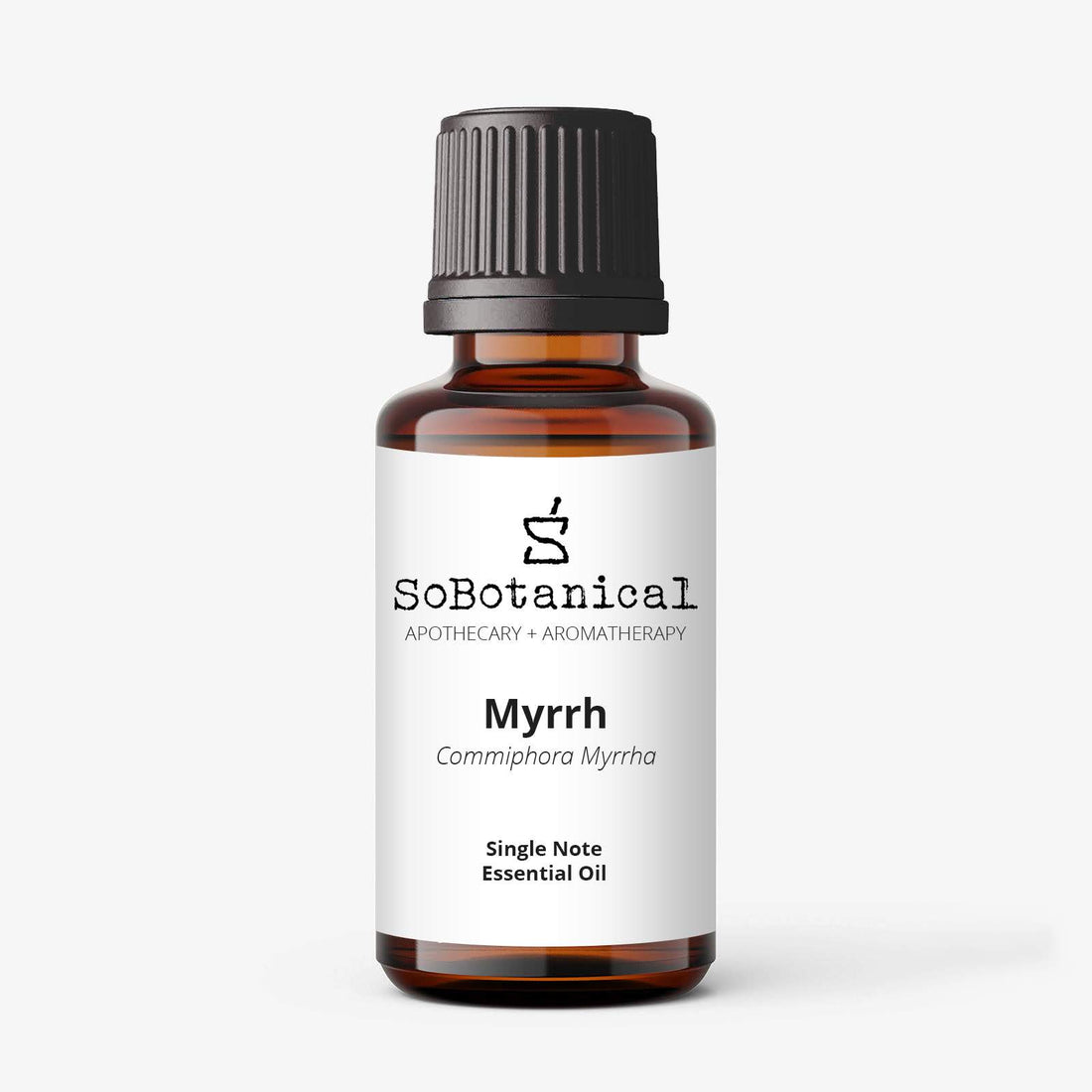 Best For
Pain, Inflammation, Wound Healing
Myrrh
Commiphora myrrha
mer
Discover inner peace with myrrh. Myrrh is appreciated for purifying the skin, tackling acne, and illuminating the complexion. Other benefits include temporarily blocking pain and calming redness.
Analgesic, Anti-inflammatory, Wound-Healing
Instructions
Essential oil can be inhaled & applied topically in a diluted solution

Do not take Essential Oils internally unless under strict supervision from a qualified Aromatherapist. Avoid contact with eyes, inner ears & sensitive areas
Aroma
Pungent, woody, astringent, and sweet.