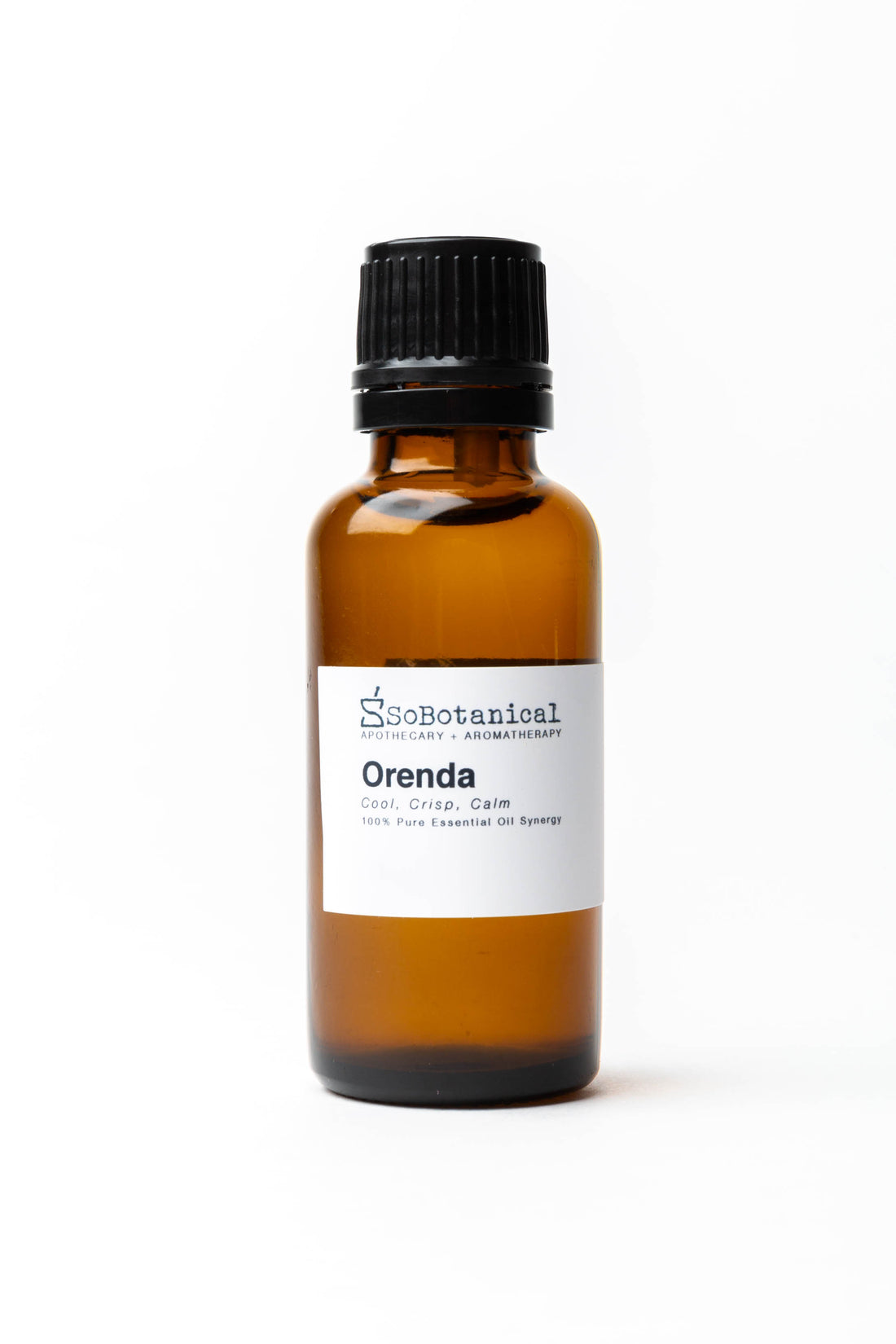 Best For
Cooling, Renewing, Calming
Spiritual energy, Extraordinary invisible power

We conjured a bewitching blend of wood oils and spearmint to refresh and elevate the spirit and the mind. Orenda unleashes your inner strength and talents.  Reminiscent of a walk in the woods even when it is 90 degrees, 
Cool, Crisp, Calm 
Instructions
Essential oil can be inhaled & applied topically in a diluted solution. Do not take Essential Oils internally unless under strict supervision from a qualified Aromatherapist. Avoid contact with eyes, inner ears & sensitive areas.
Aroma
Fresh, woodsy, and uplifting
Ingredients
Essential Oils of: Spruce, Hemlock (Tsuga canadensis), Fir, Balsam (Abies balsamia), Juniper Berry (Juniperus communis), Cypress (Cupressus sempervirens), Spearmint (Mentha spicata), Blue Tansy (Tanacetum annum).