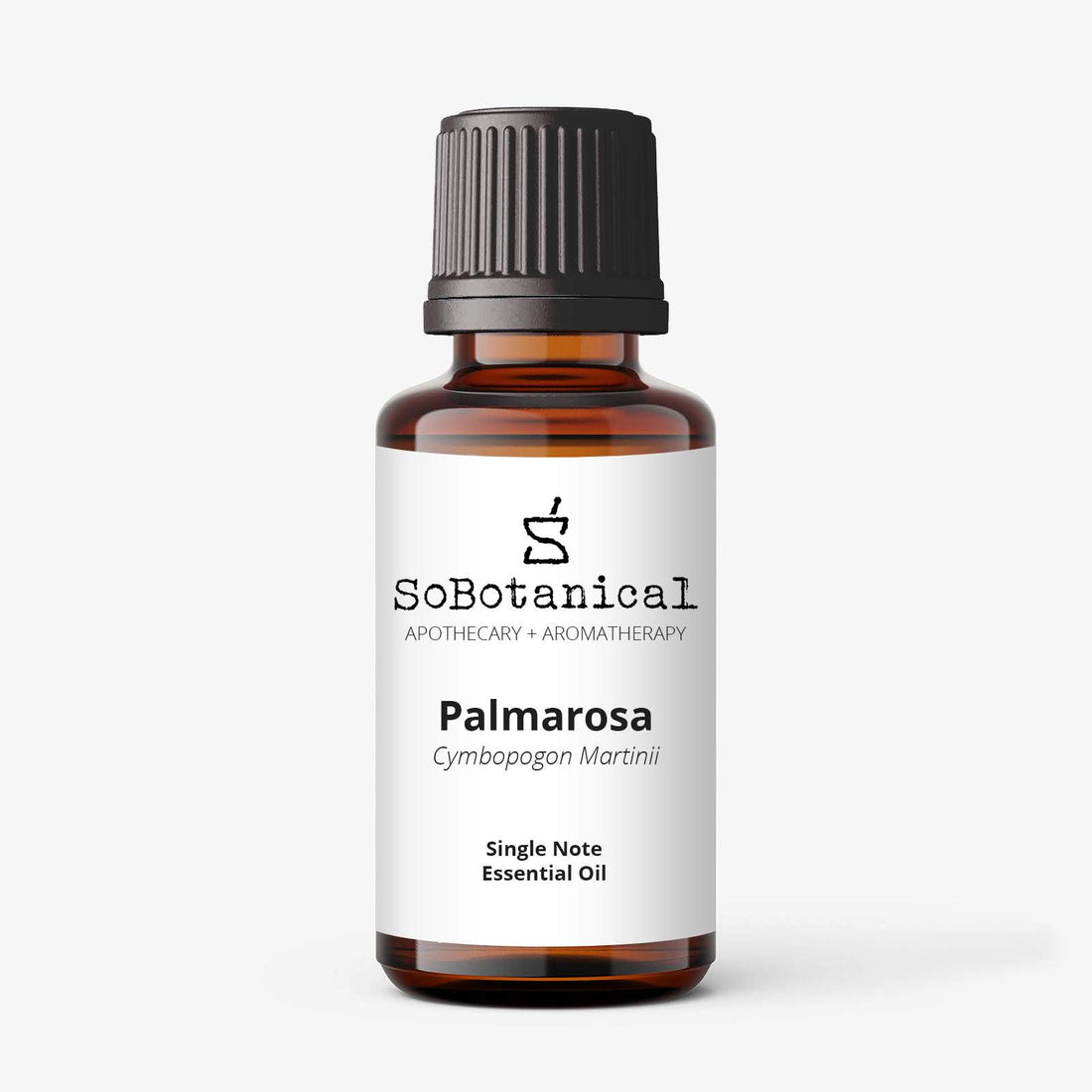 Best For
Antifungal, Inflammation, Gentle Pain Relief
Palmarosa
Cymbopogon martinii
pal·ma·ro·sa
Pamper yourself with Palmarosa, a gentle oil, rejuvenating and moisturizing on the skin.  It is valued for its supportive and soothing properties and is effective for trauma, hormonal imbalances, and mental clarity—an excellant alternative to rose.
Anti-fungal, Anti-inflammatory, Anti-nociceptive 
Instructions
Essential oil can be inhaled & applied topically in a diluted solution

Do not take Essential Oils internally unless under strict supervision from a qualified Aromatherapist. Avoid contact with eyes, inner ears & sensitive areas
Aroma
Rosey with grassy overtones. Bright, fresh and uplifting with a sweet undertone.