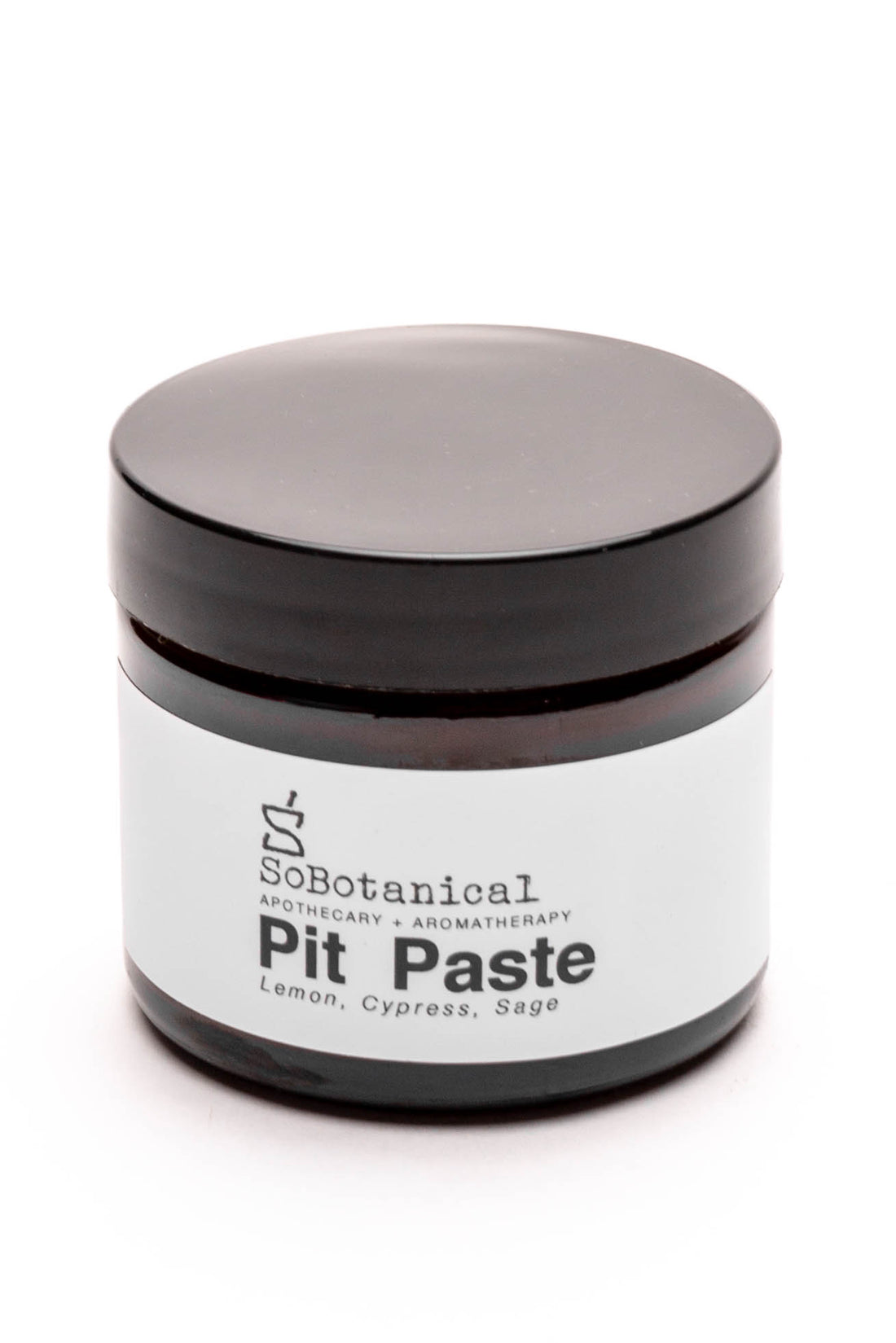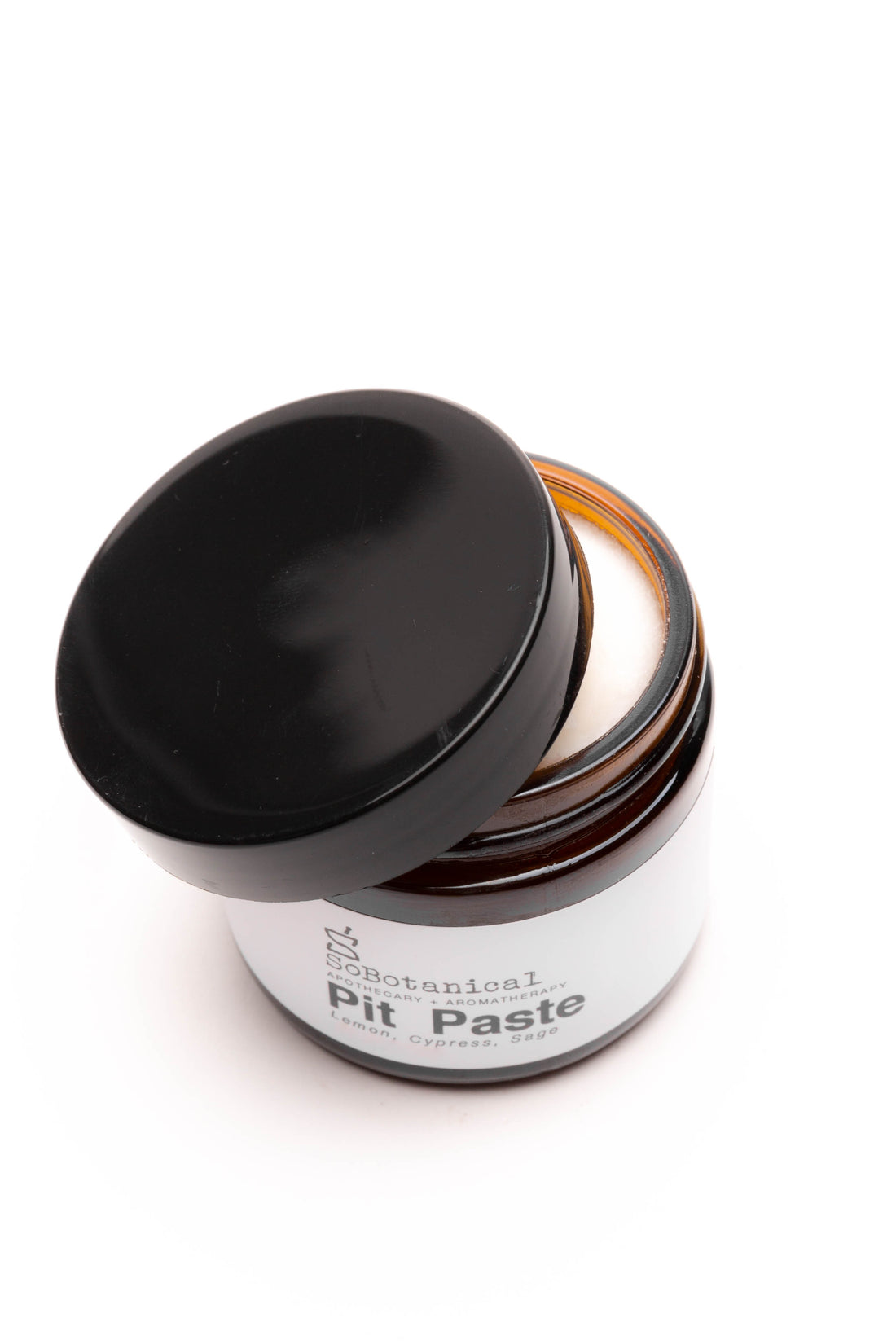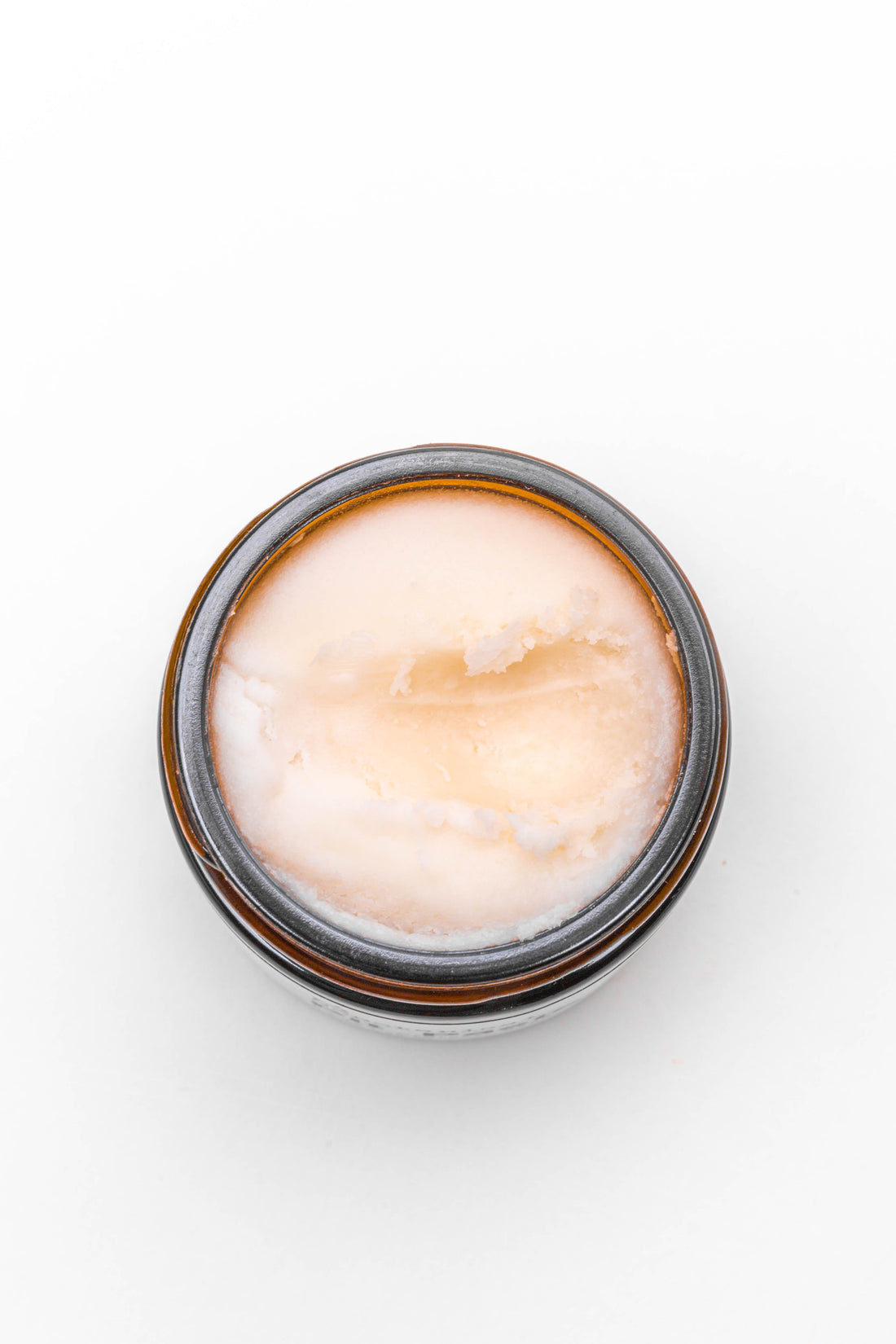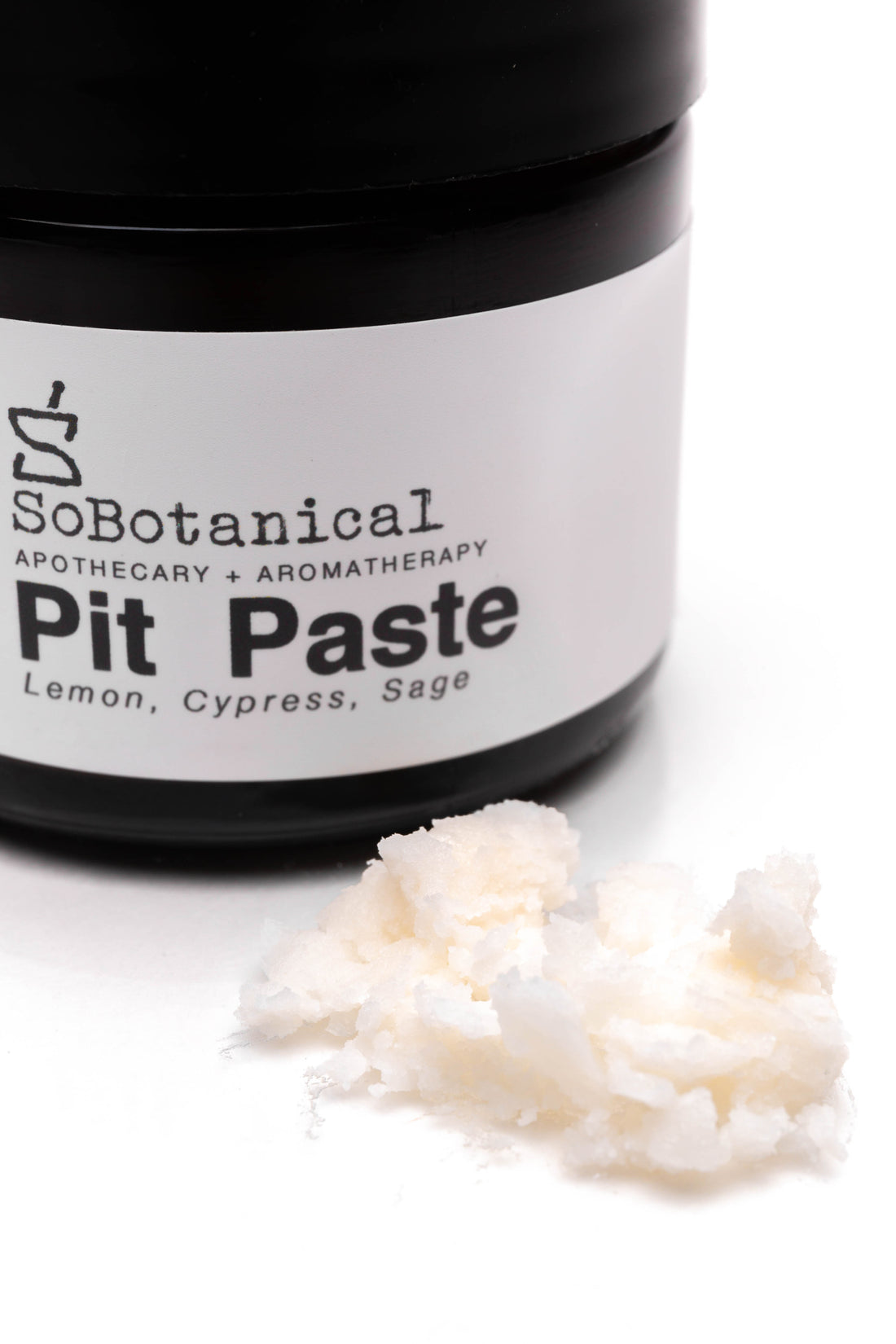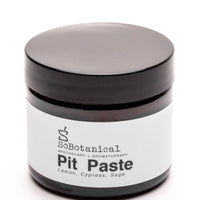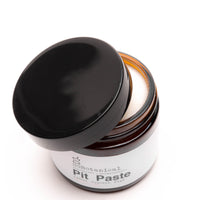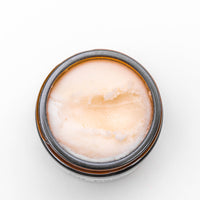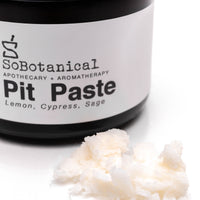 All natural deodorizing pit paste with a powder like finish that softens the skin.
Key Ingredients:
Arrowroot Powder
Organic Shea Butter
Cypress, Sage
Instructions
Apply a pea sized amount to each underarm & gently pat into skin
Ingredients
Organic Shea Butter, Arrowroot Powder, Organic Coconut Oil, Baking Soda, Vitamin E, Essential Oils of Cupressus sempervirens (Cypress), Lavandula angustifolia (Lavender), Citrus limonum (Lemon), Cedrus atlantica (Cedarwood), Cinnamomum camphora (Ho Wood), Salvia officinalis (Sage)
It does work! Pit paste is a plus!
I use natural products when possible as a breast cancer survivor, particularly deodorant etc. This works great! I'm sold,
Strange but awesome
It takes a bit of an adjustment to use a paste (instead of a solid) as a deodorant. However, it's easy to apply and works and smells great. So, what are you waiting for? Give it a try!
Put Oadte
Works so well - love it!!!!