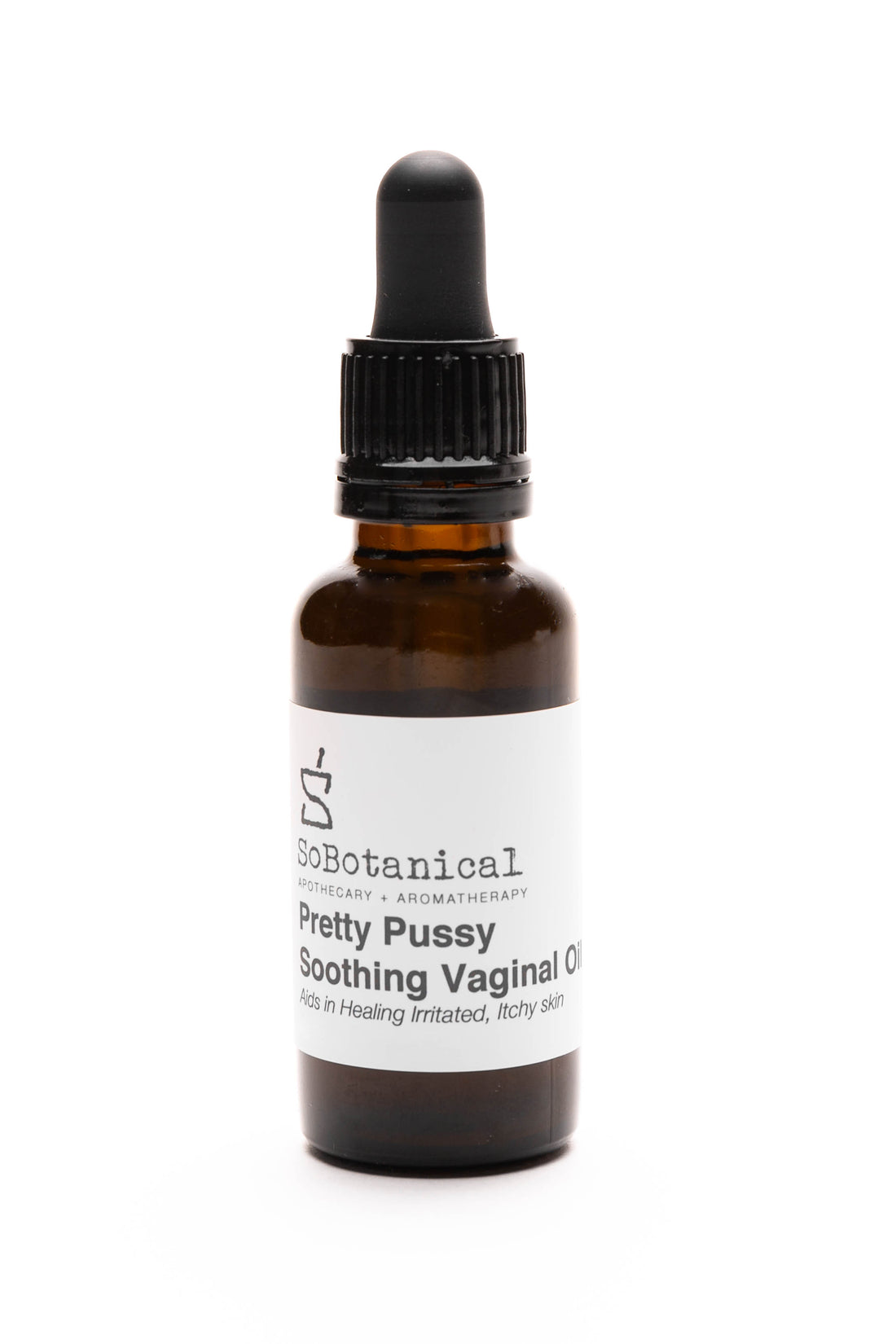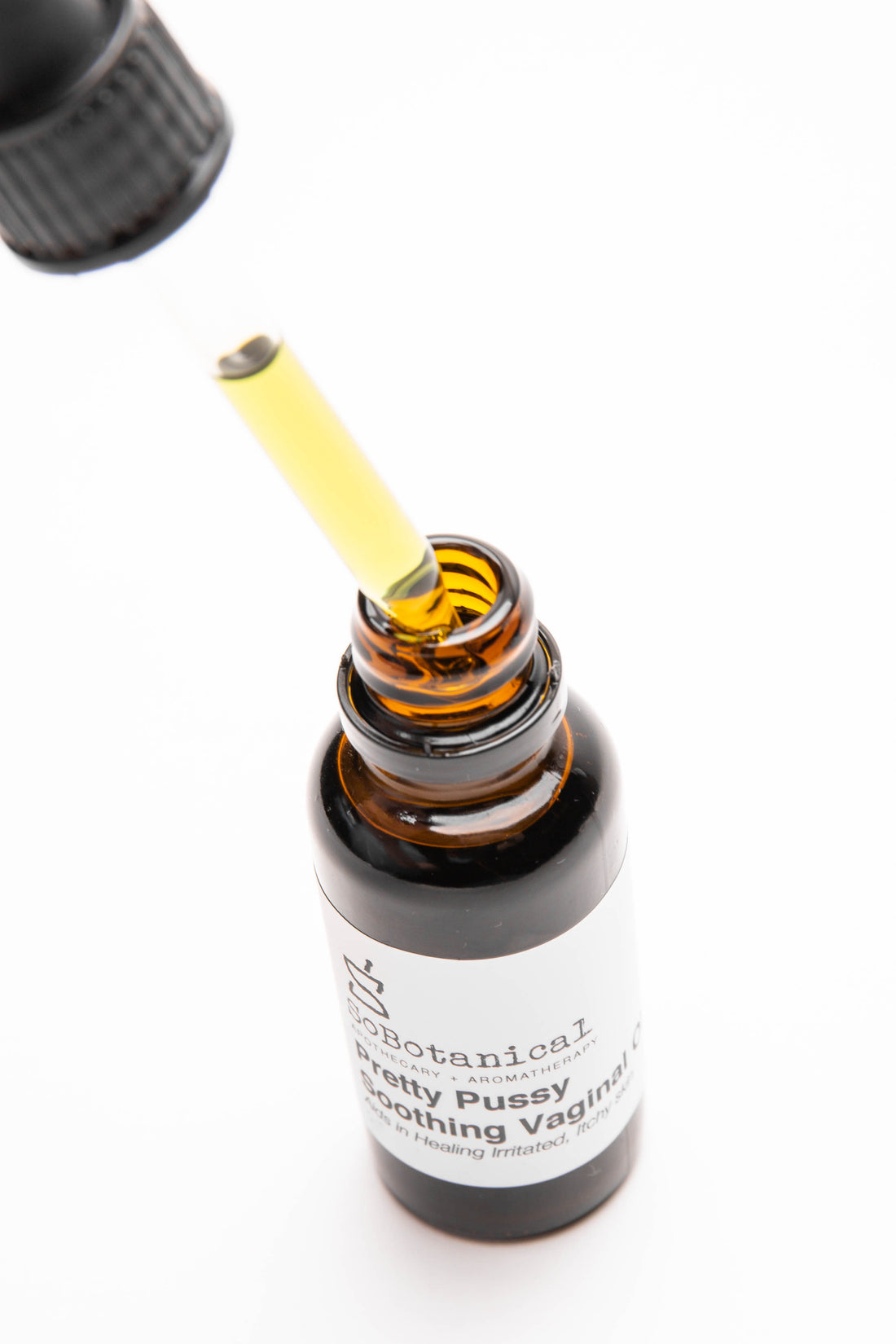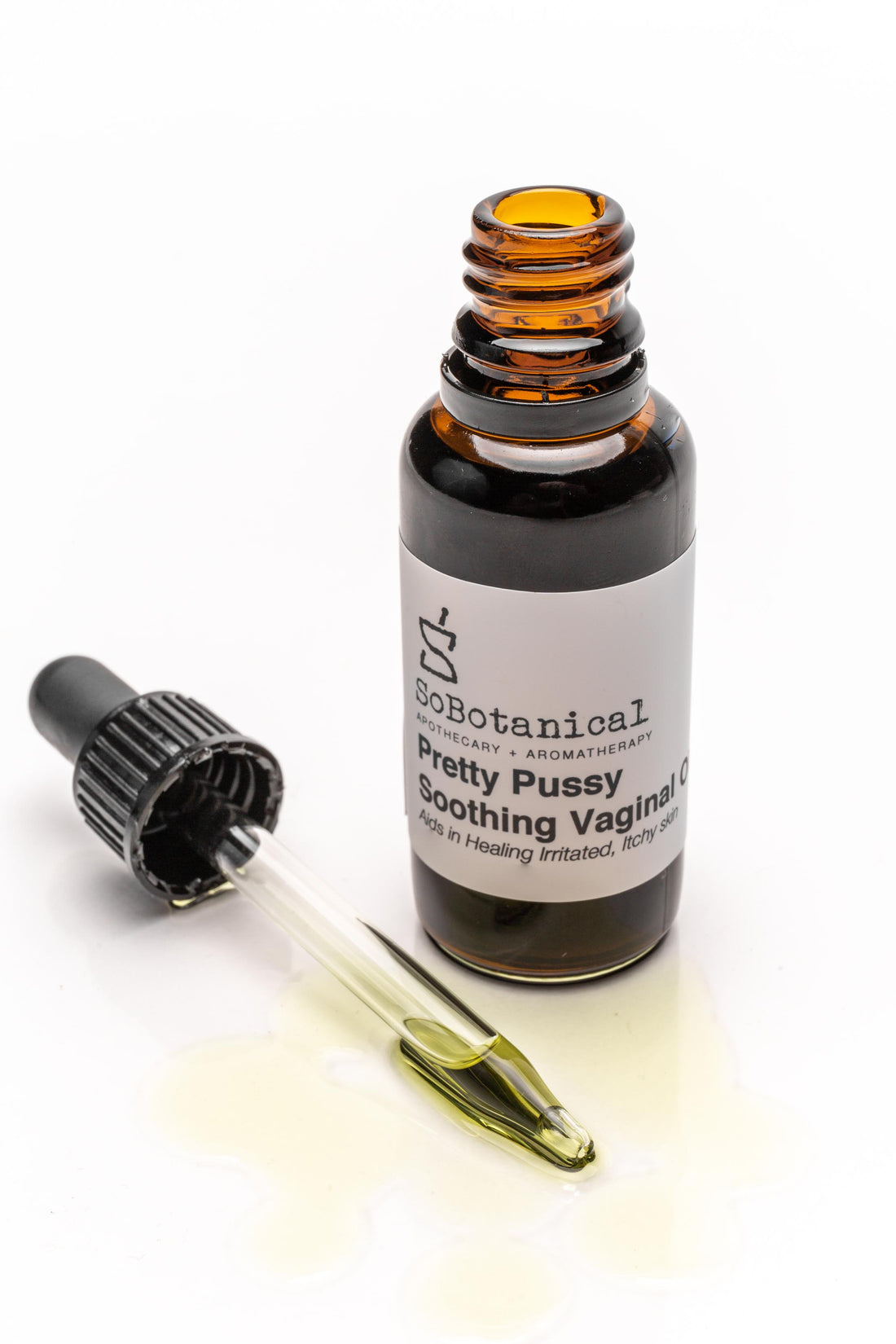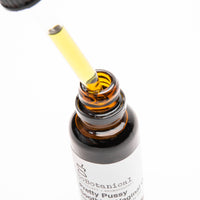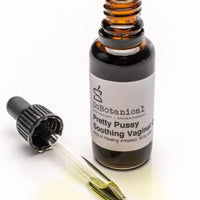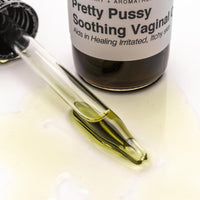 Best For
Soothing, Yeast Infections, Repairing, Balancing
A must have for every woman's health and apothecary cabinet. This oil works well in balancing pH levels while soothing and repairing itchy, raw skin. In a matter of seconds you will feel a soothing and repairing sensation.
This product is not a lubricant. It is a first aid product best for addressing symptoms of irritation or infection.
Disclaimer: Overuse may result in additional irritation or reaction. If persistent irritation occurs, contact your health provider. 
Instructions
Apply to affected area with a clean finger as needed. Not for Daily use. For External Use Only.
Ingredients
Calophyllum (Tamanu) Oil, Cranberry Oil, Evening Primrose Oil, Rosehip seed oil, Jojoba Oil, , Vitamin E Oil, Essential Oils of Lavandula angustifolia (Lavender), Melaluca alternifolia (Tea Tree),Thymus vulgaris (Thyme linalool), Cupressus sempervirens (Cypress ),Commiphora myrrha (Myrrh), Santalum spicata (Sandalwood), Vetiveria zizanoides (Vetiver Java)
I am so happy, PPO Really Works
Your product really does work. Minutes after applying it my skin calmed down. It's amazing.
Between PPO and my urogyne office good things are happening.
Purr-fect product. Thank you.
The gift that makes everyone smile
I love sharing the pretty pussy products with family and friends. The oil belongs in every teen and woman's bathroom closet. I always tell my girls that if anything ever feels off, to reach for the oil. It is a trusted staple product.
I LOVE this product!
Every person with a vagina needs this!! For years I have been asking friends, doctors, the internet - all to no avail - why does my OUTER vagina (like the labia) itch... Not a yeast infection, but still itchy. No one had an answer. Then I saw this on the shelf at the Fed Hill store and took a chance. IT IS LIFE CHANGING!! And it smells REALLY nice.
Can't get enough
I love this product so much, whenever I get slight discomfort I apply this oil and within minutes feel relief. A little goes a long way!