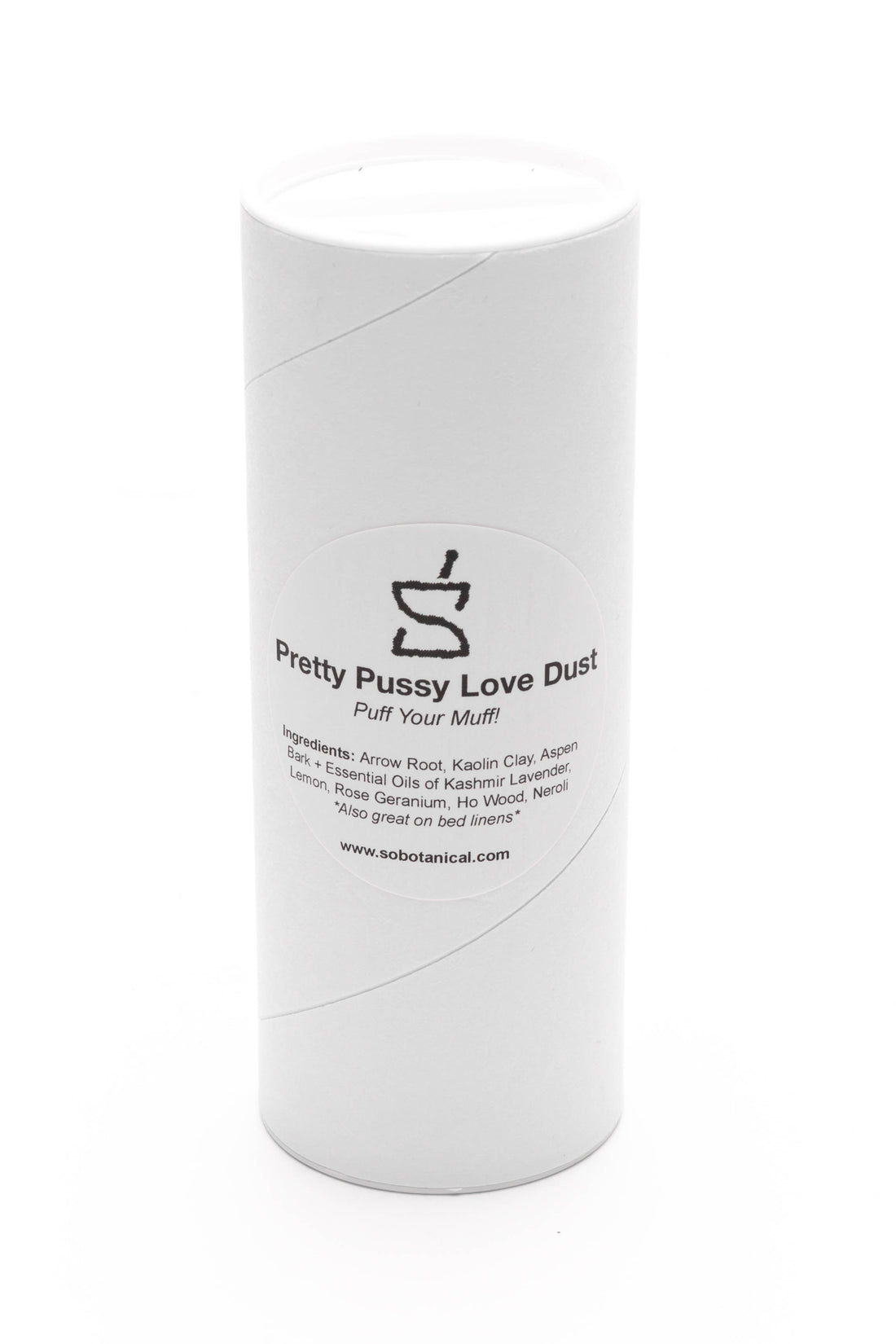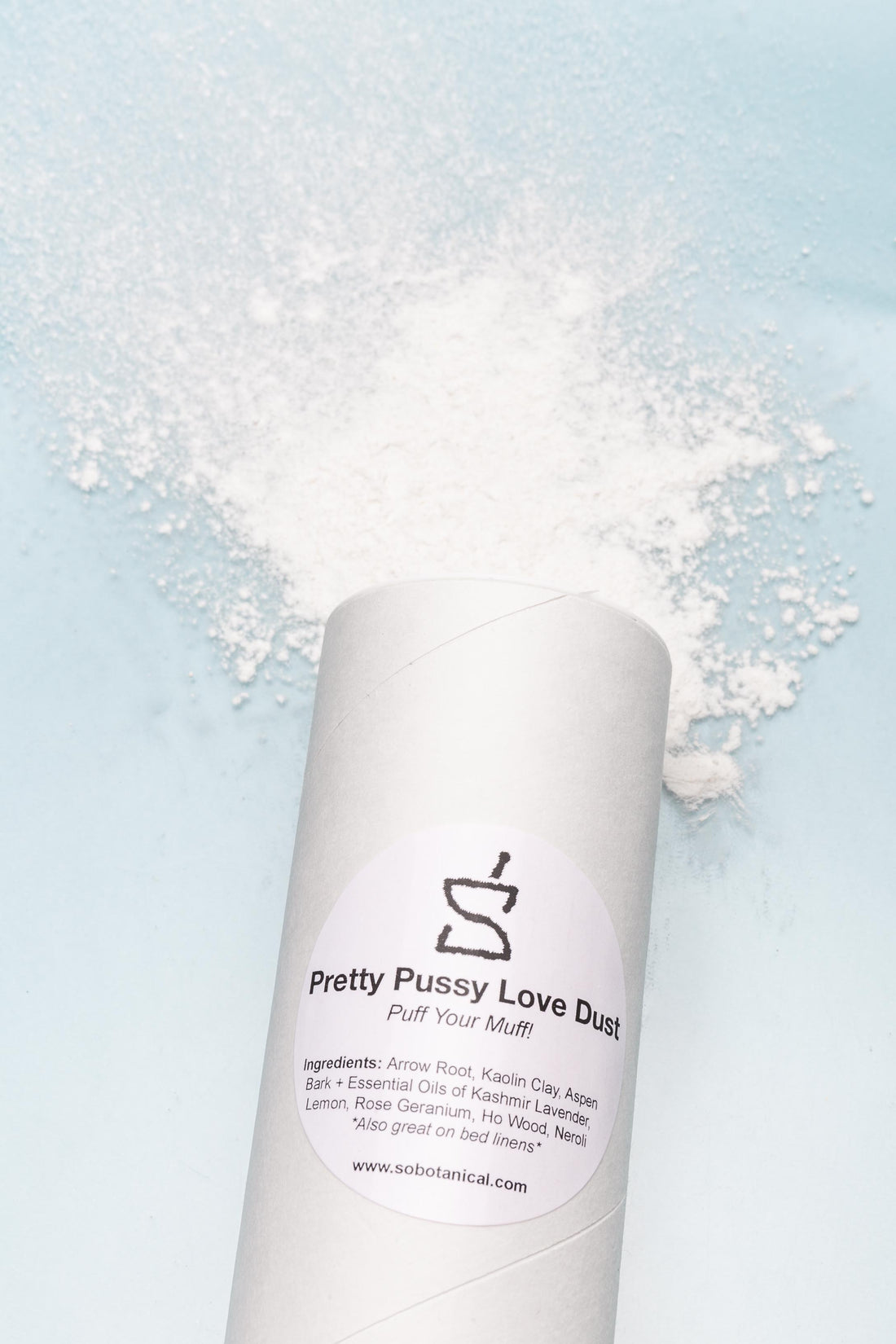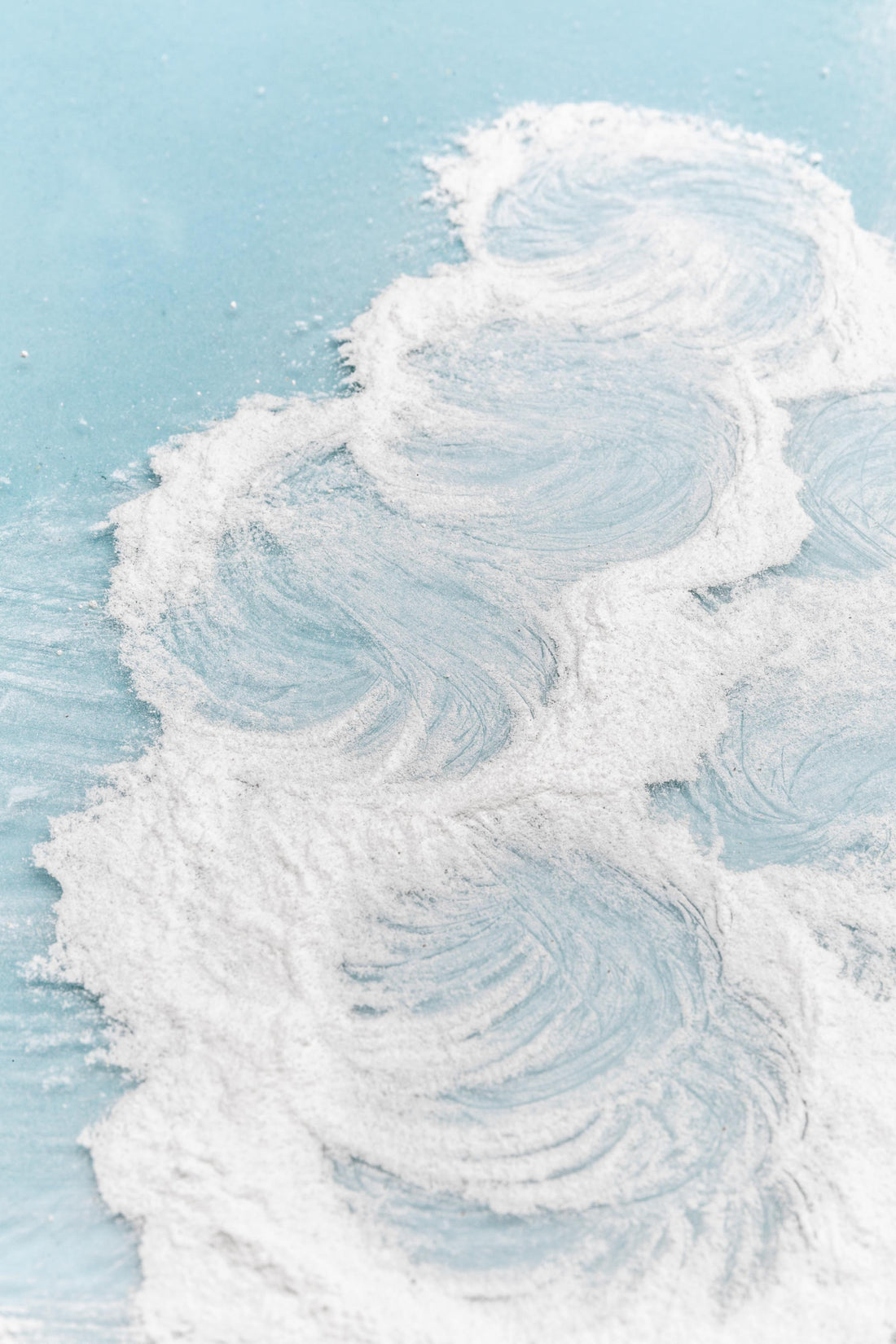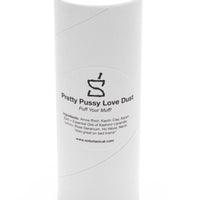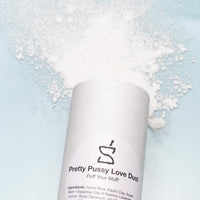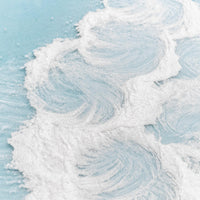 Best For
Cooling, Deodorizing, Soothing
This silky smooth non talc dusting powder soothes and cools your skin. With hints of luscious neroli and rose geranium this powder works great to deodorize and leave you feeling fresh! 
Love it Because
Powder-free
Gentle on the skin
Reduces redness
Feels fresh and clean
Instructions
For use under arms, dusted under your sheets or just as an all over body powder. Our formula is safe for use all over & talc free!
Ingredients
Maranta arundinacea (arrowroot), Bentonite (kaolin clay), Populus tremuloides (aspen bark), Cassava root powder. Essential Oils of: Lavendula angustafolia (kashmir lavender), Citrus Limonum (lemon), Pelargonium graveolens (rose geranium), Cinnamomum camphora (ho wood), Citrus x aurantium (neroli)
Love It!
This powder is so natural, so soft, and so sexy! Never thought I would find a powder sexy, but this is! And, my man definitely agrees! We love the name, too!!
SO NICE FOR MY SENSITIVE SKIN
I absolutely love this product its a great all around natural refresher for either your intimate parts or even just a spritz in your bedspread (i used it for both) and noticed an increased libido for my self (i am single currently) . I cant wait to try this for a nice date!
Pretty P*$$¥ Love Dust
I use it as a deodorant and it smells so nice and pretty. Carry it with me almost all the time, touchups are very few, but it is a SWEET conversation when spotted by a nosy person, all up in my bag 😁😂🤣