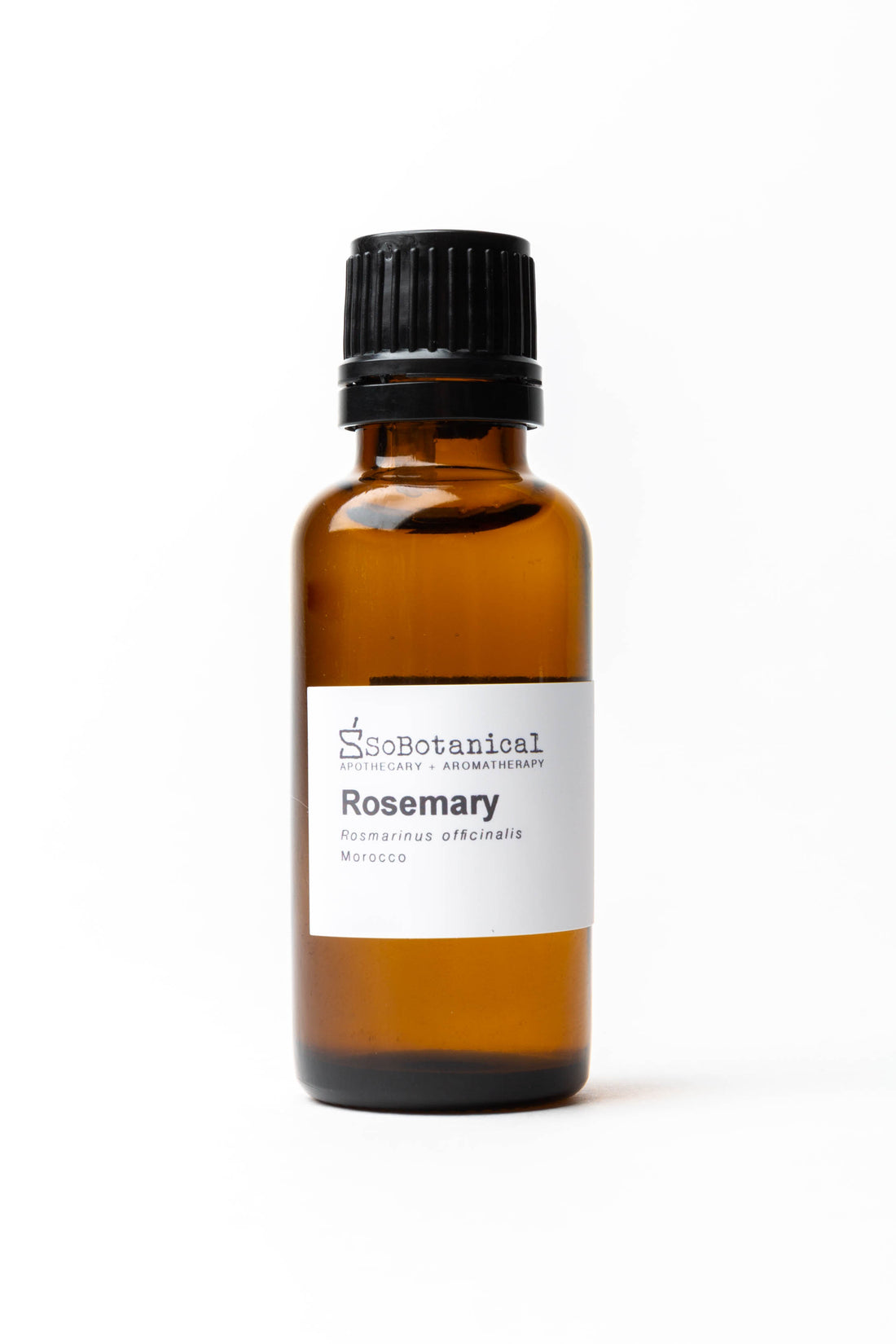 Best For
Antimicrobial, Nervous System and Respiratory Stimulantion, Restoration
Rosemary
Rosmarinus officinalis
rose·mar·y
Cold relief. Respiratory relief. Hair and skin rejuvenation. Rosemary's talents are infinite. It assists with focus, memory and even repels bugs.  Addresses pain and anxiety and helps with oral health. This girl is a keeper.
Antimicrobial, central nervous system, and Respiratory Stimulant, Restorative 
Instructions
Essential oil can be inhaled & applied topically in a diluted solution

Do not take Essential Oils internally unless under strict supervision from a qualified Aromatherapist. Avoid contact with eyes, inner ears & sensitive areas
Aroma
Pungent and invigorating woodsy, green aroma with a minty base.