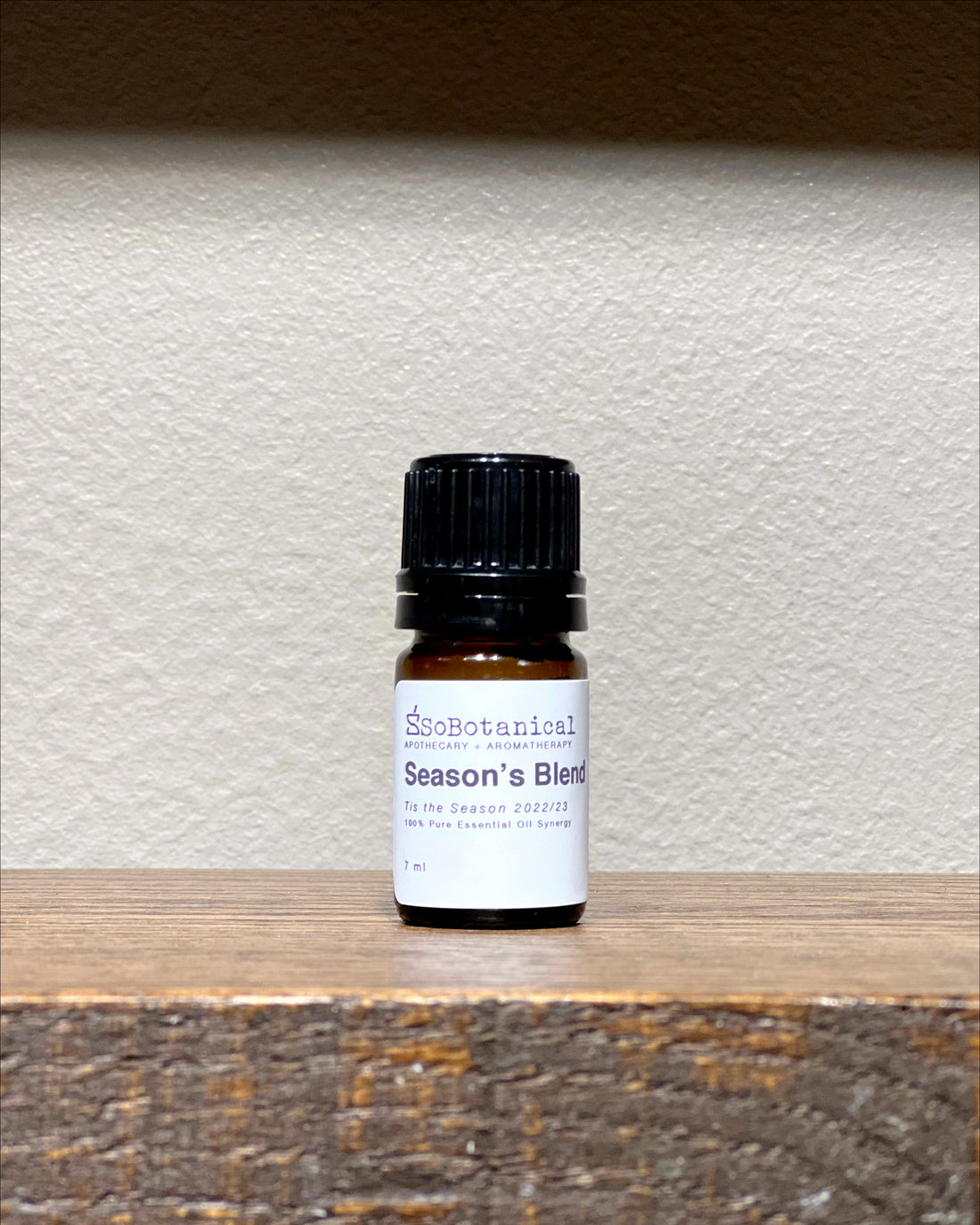 Best For
Celebration, Seasonal, Comfort
'Tis the Season 2023/24
Be merry and bright with this year's blend! This Season's Blend is spicy & fun, reminiscent of fresh apple pie. Sweet Orange, Vanilla, Allspice, Nut,eg, Cinnamon, Ginger, Benzoin, Lemon, Apple Melange & some secrets.
Instructions
Essential oils can be diffused, used in direct inhalation, or applied topically. Do not take any oils internally and do not apply undiluted essential oils, absolutes, CO2s or other concentrated essences directly onto the skin without proper dilution in a carrier oil. Avoid contact with eyes, inner ears, and sensitive areas.
Aroma
Fir needle freshness with a hint of warm spice and comforting vanilla
Ingredients
Fir, Blood Orange, Cajeput, Cinnamon, Vanilla, Pine Abs, Chai Spice Melange, Frankincense CO2, Cardamon, Honey Abs, Benzoin, Spruce, Peppermint, Pear Melange, Mango Melange, Various Secret Energetics.