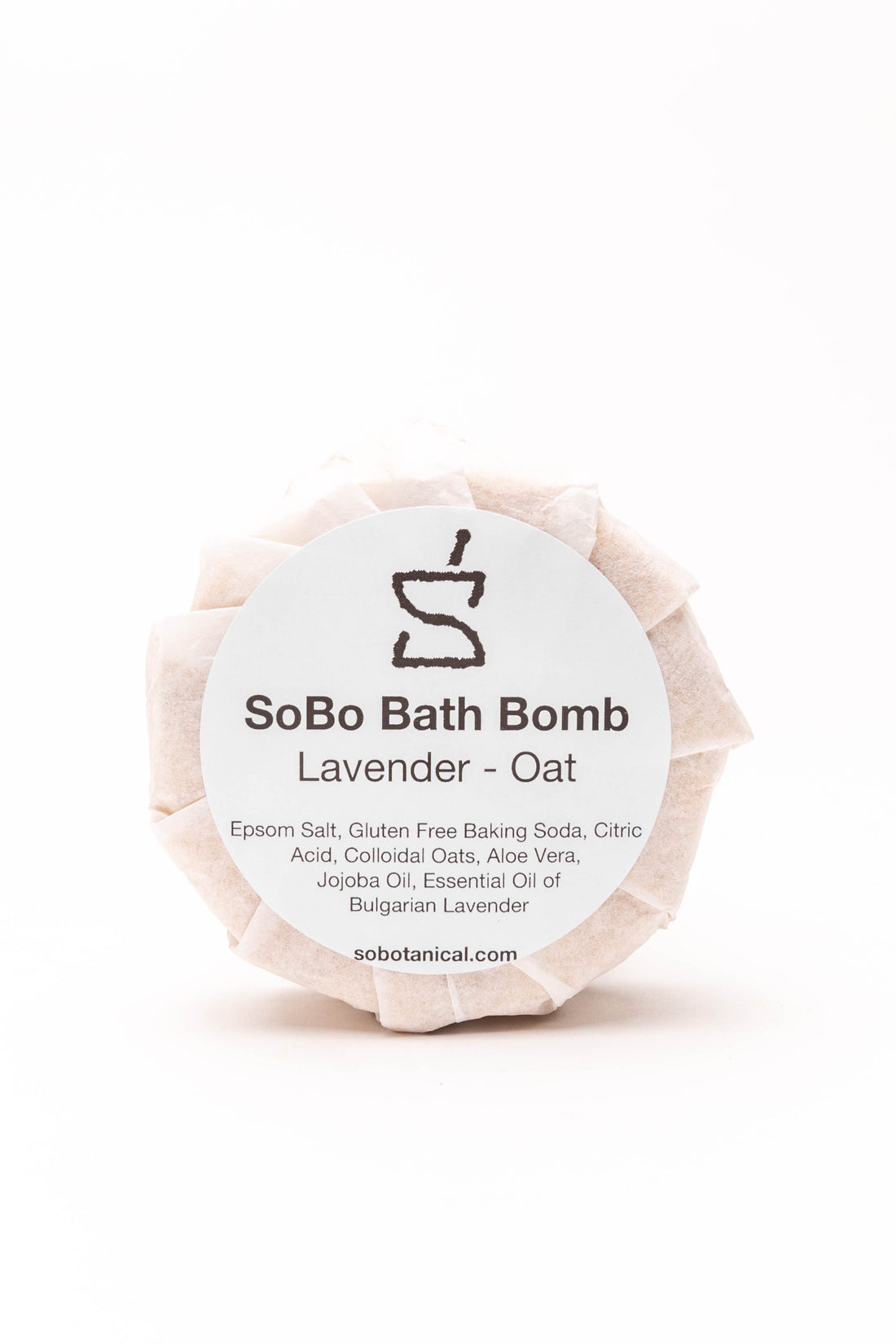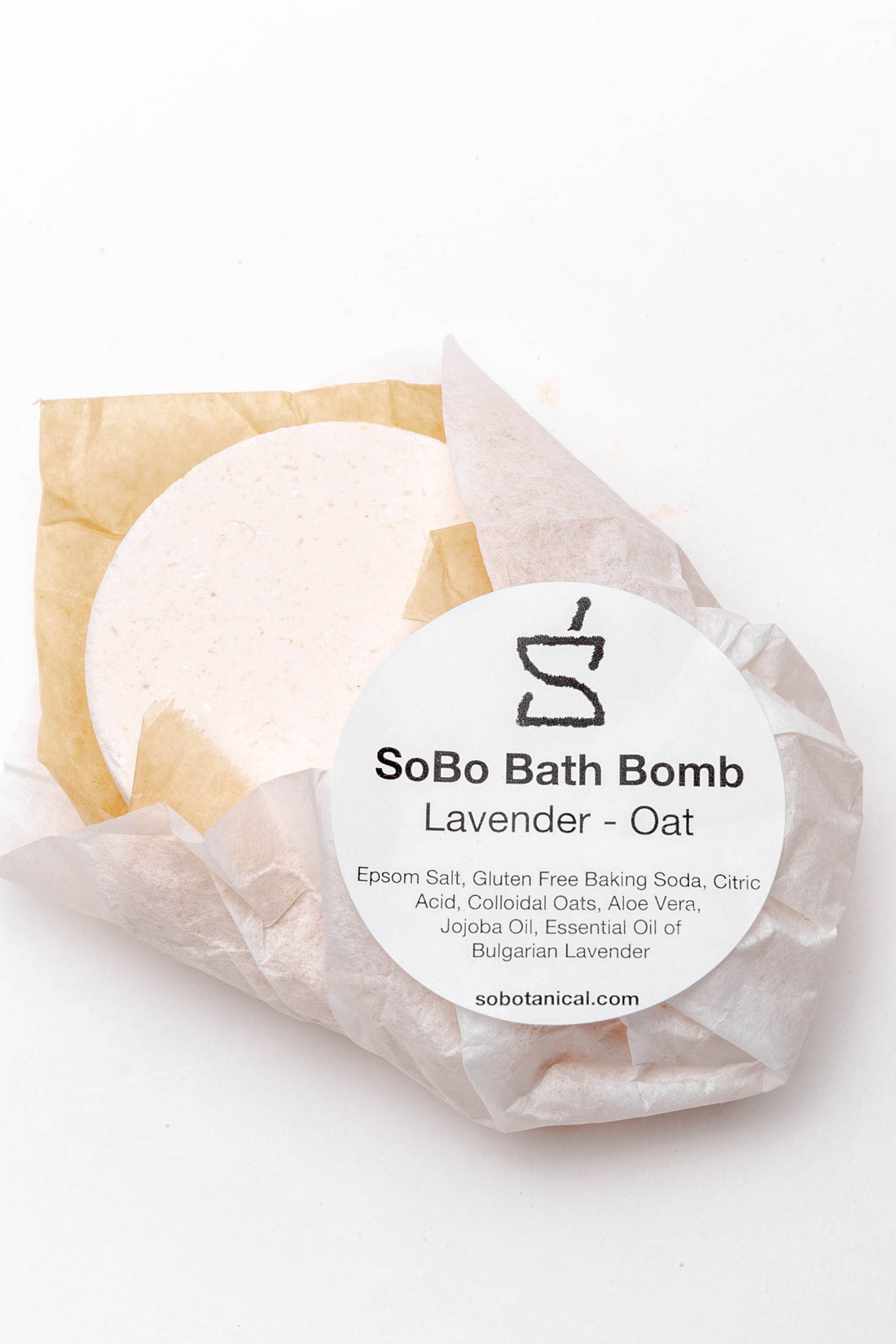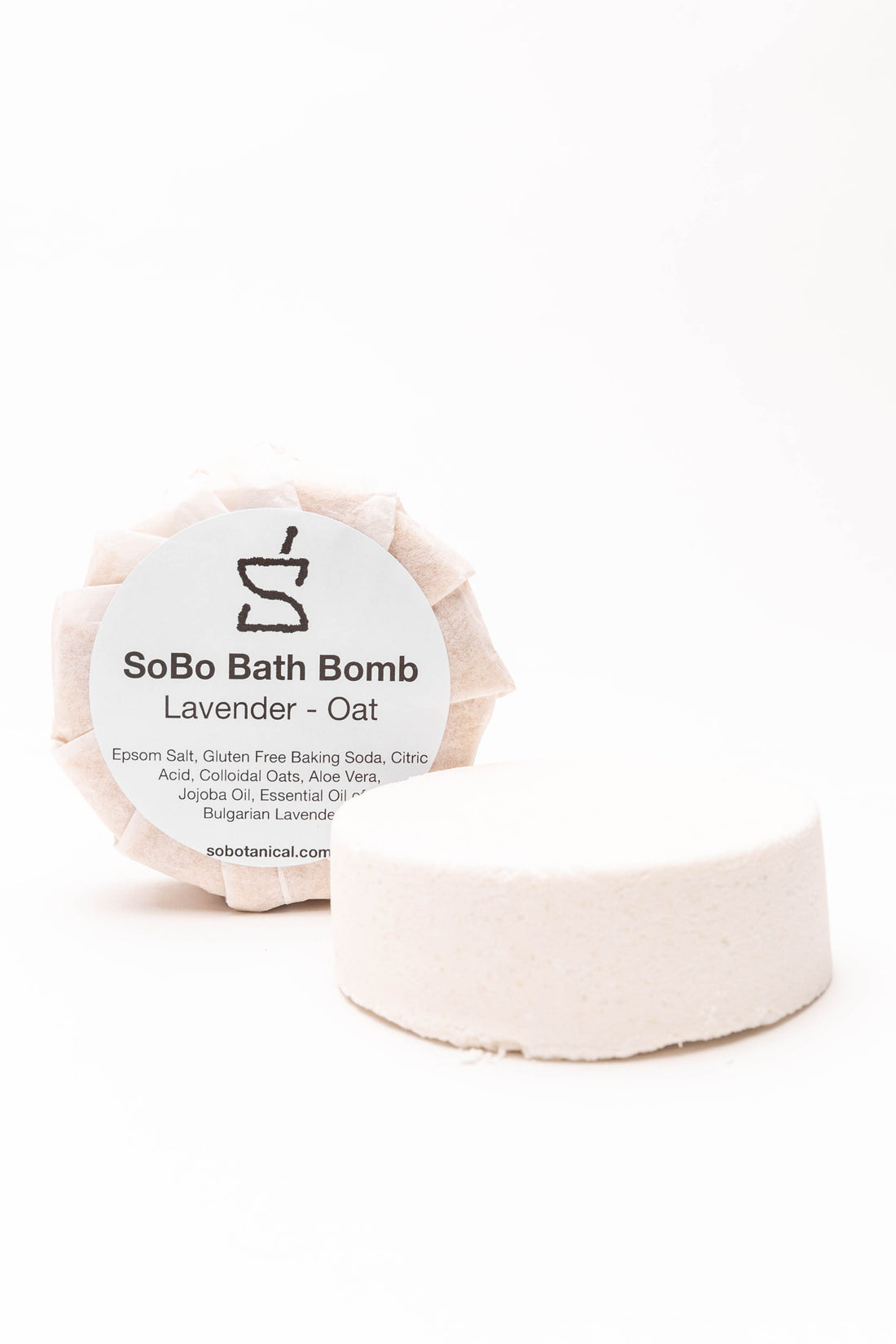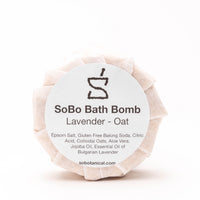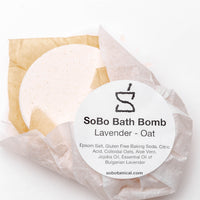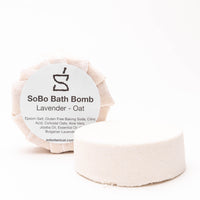 SoBo Bath Bomb - Lavender Oat
Best For
All skin types. Addresses itchy, "tight" skin
Why settle for a bath when you can turn your tub into a spa?  Toss one of our SoBo Lavender Oat Bombs right into the tub and watch it sizzle. Lovely oats slough off dead skin cells. Lavender is gentle on the skin and encourages compromised skin resolution. Ahh, so relaxing.
Love it Because
Delightful aroma
Soothes and restores
Moisturizing and hydrating
Easily rinsed off
Instructions
Throw into bath & watch disperse. Relax & soak
Aroma
Fresh herbaceous aroma of a lavender
Ingredients
Sodium Bicarbonate (Baking Soda), Citric Acid, Magnesium sulfate (Epsom) salt, Aloe barbadensis (aloe vera) leaf juice*, Simmondsia chinensis organic (Jojoba) oil), Essential oils of Lavendula angustafolia (lavender), Collodial oatmeal, Lavender Hydrolat
Amazing product! Makes for a very relaxing bath!