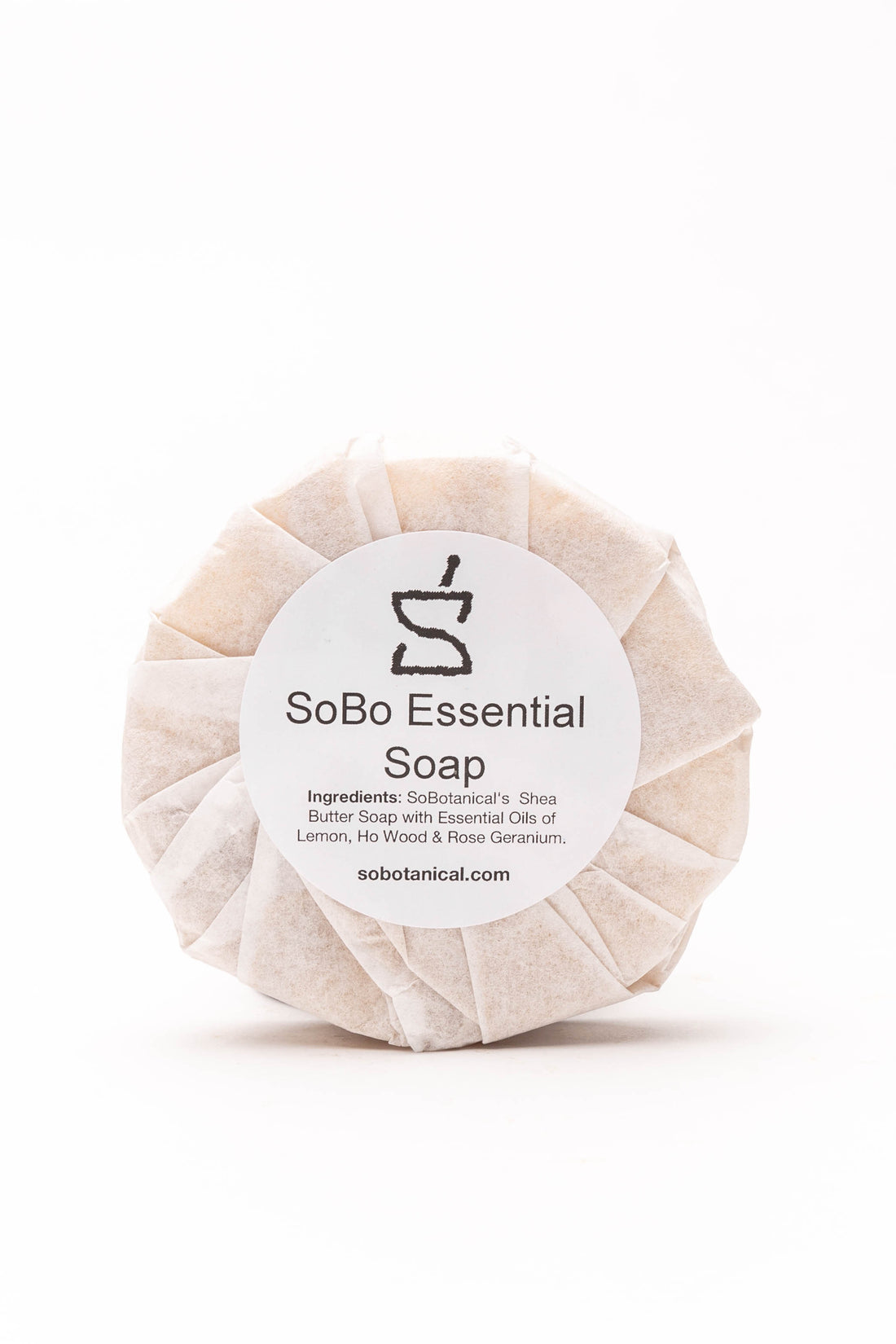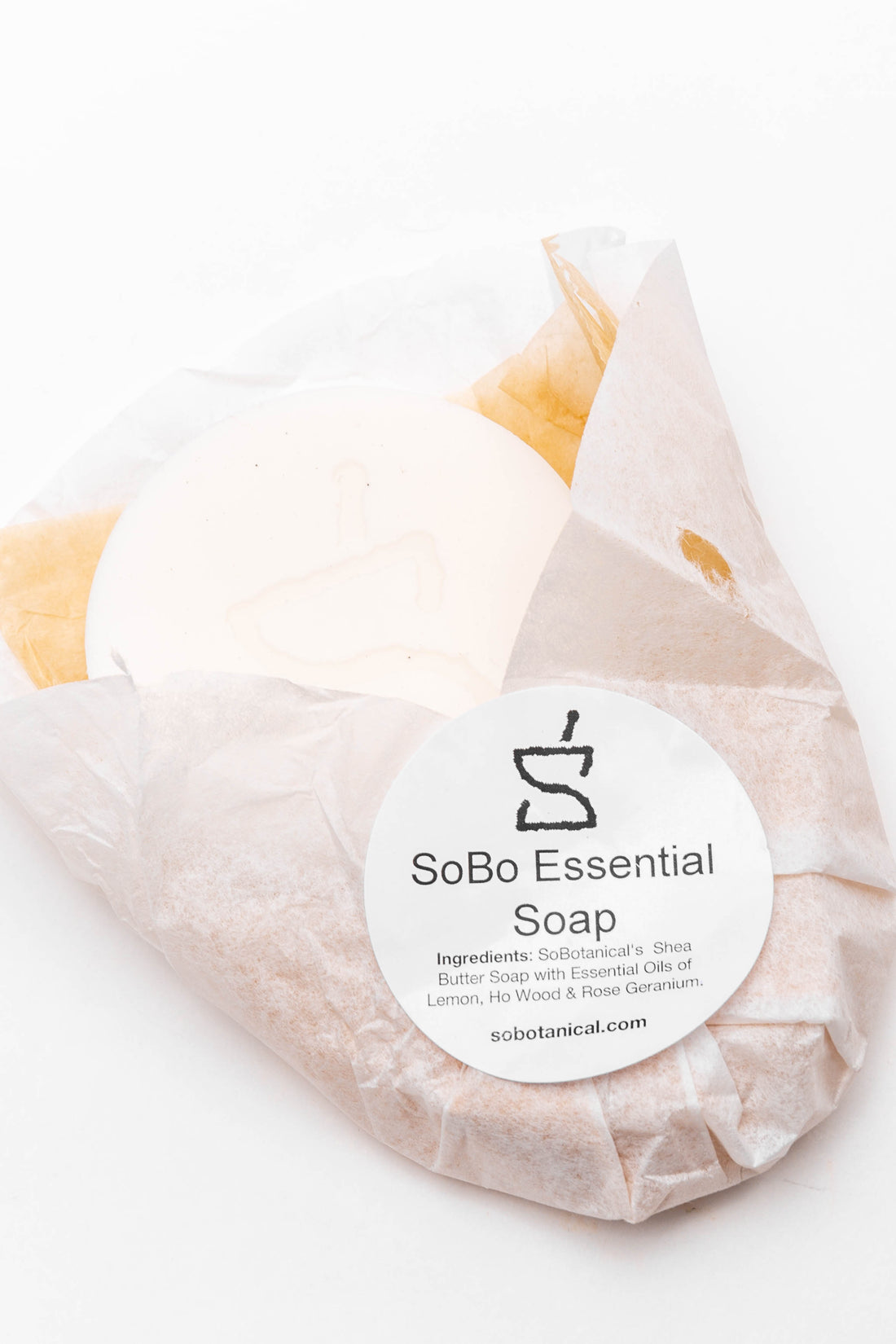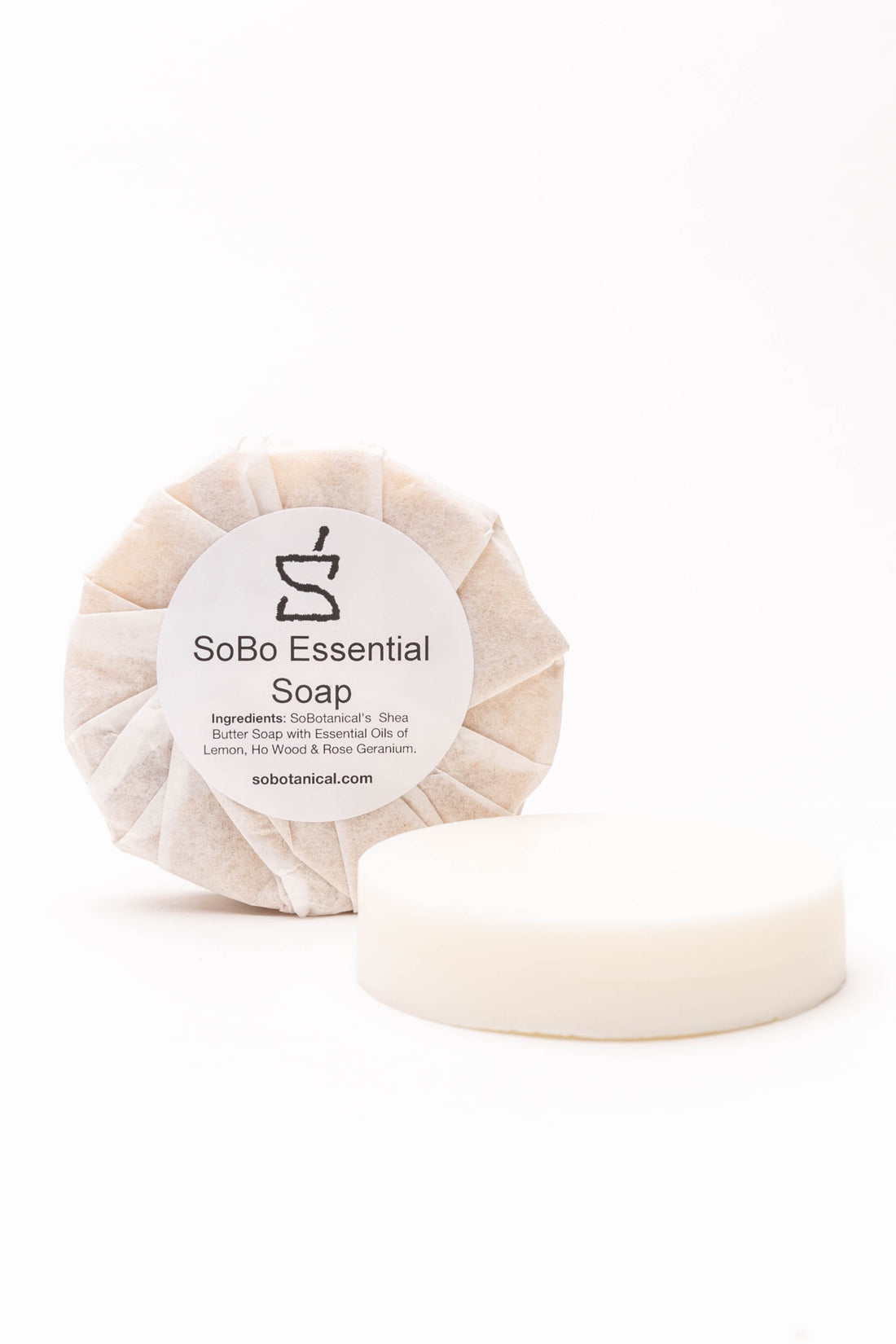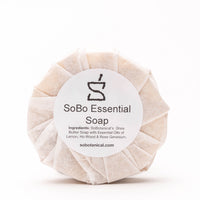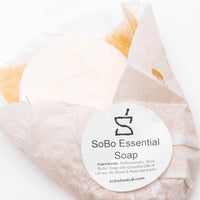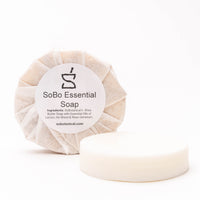 SoBo's cult-favorite features a creamy base of comforting shea butter brightened up with skin-loving geranium, lemon  - our Sobo Synergy.  So suds up your body and let this baby go to work, moisturizing and smoothing as it goes along. This long-lasting bar delivers essential oil benefits that are enjoyed every day.
Love it Because
Formulated for every day use
Refines and brightens skin
Cleanses and hydrates
Lemon detoxifies and invigorates
Instructions
Lather all over body or simply use as a fabulous hand soap. Never leave bar in standing water after use.
Aroma
Tangy lemon with notes of sweet geranium and aromatic wood
Texture
Luscious, rich moisturizing lather
Ingredients
Glycerin, Butyrospermum parkii (shea nut butter), Citrus limonum (Lemon), Pelargonium roseum x asperum (Rose Geranium), Cinnamomum camphora (Ho Wood)