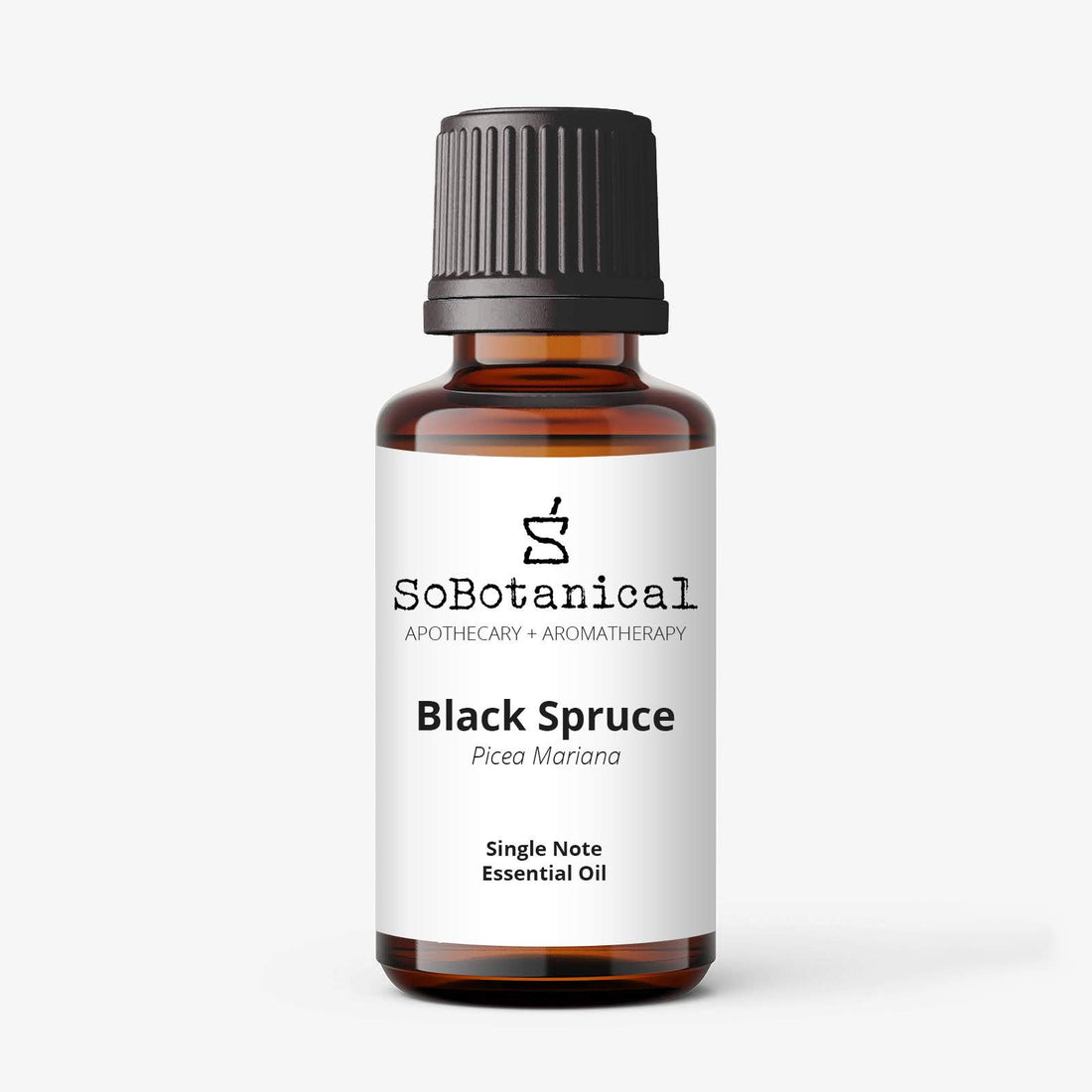 Best For
Pain Relief, Inflammation, Adrenal Support
Black Spruce
Picea mariana
Breathe easier with this invigorating aroma that addresses congestion and puts germs firmly back in their place. Can't get enough of it? Dab on a drop or two and wear as a perfume.

Analgesic, Anti-inflammatory, Adrenal-Supportive
Instructions
Essential oil can be inhaled & applied topically in a diluted solution

Do not take Essential Oils internally unless under strict supervision from a qualified Aromatherapist. Avoid contact with eyes, inner ears & sensitive areas
Aroma
Fresh, foresty, like a brisk early morning walk through the woods.