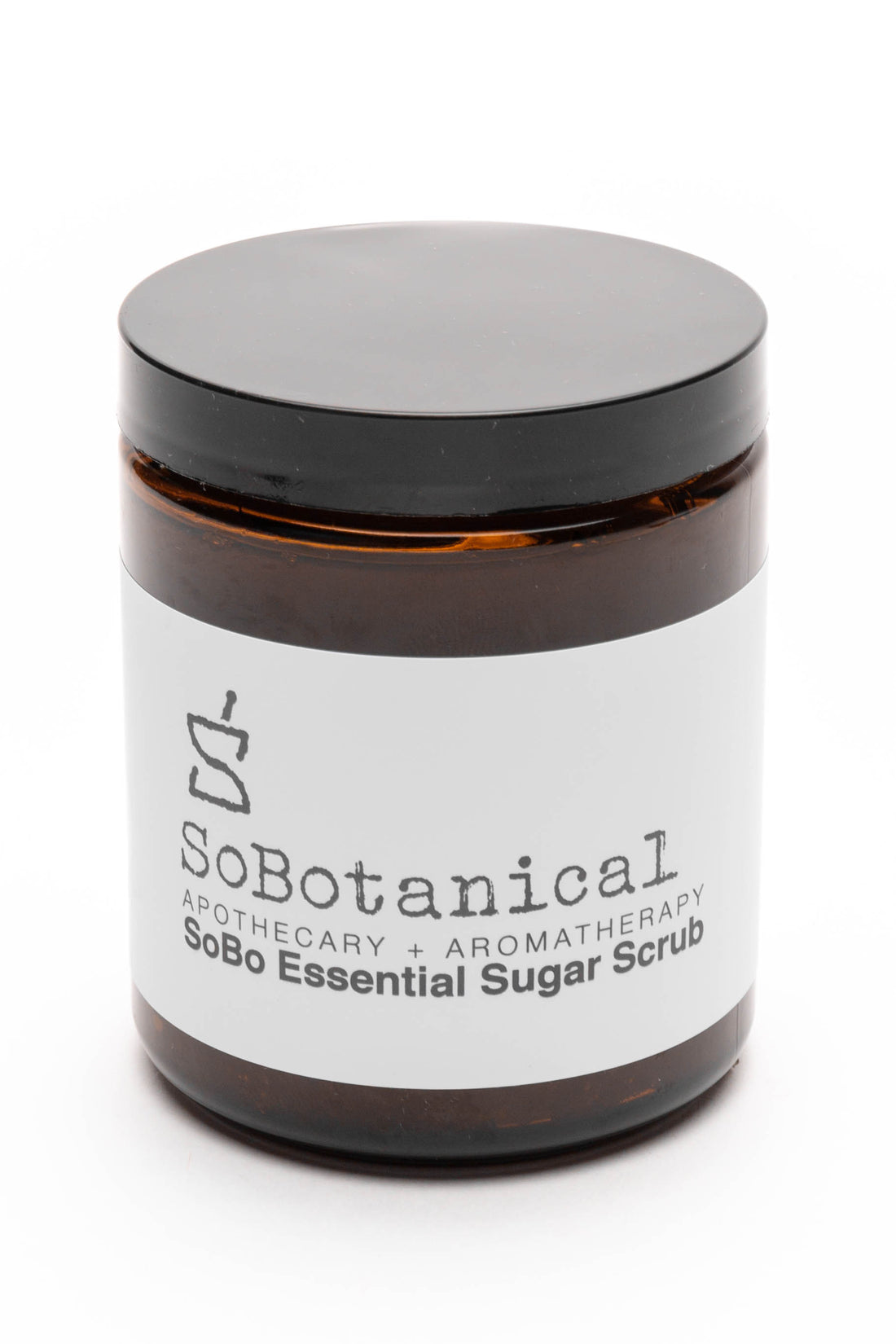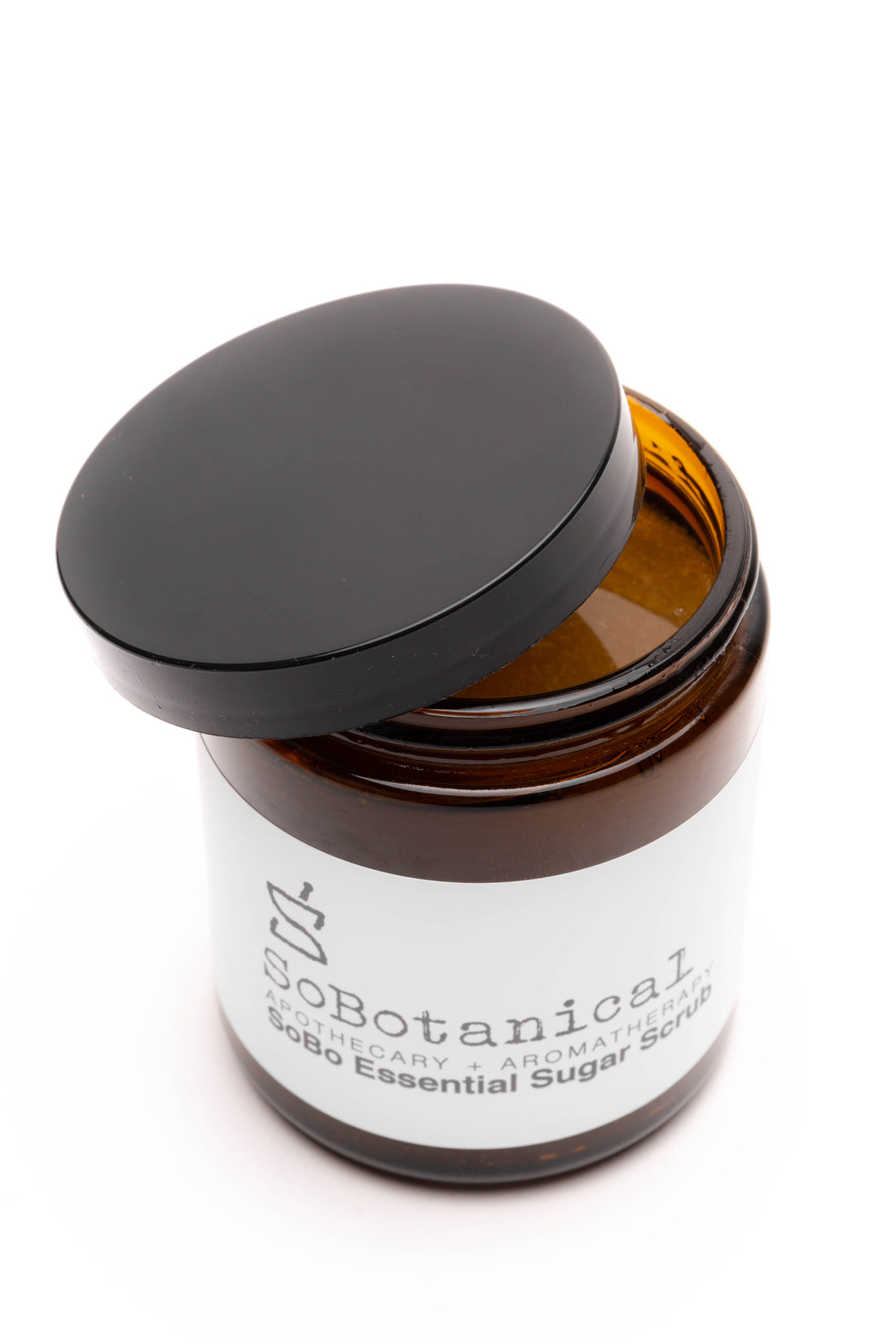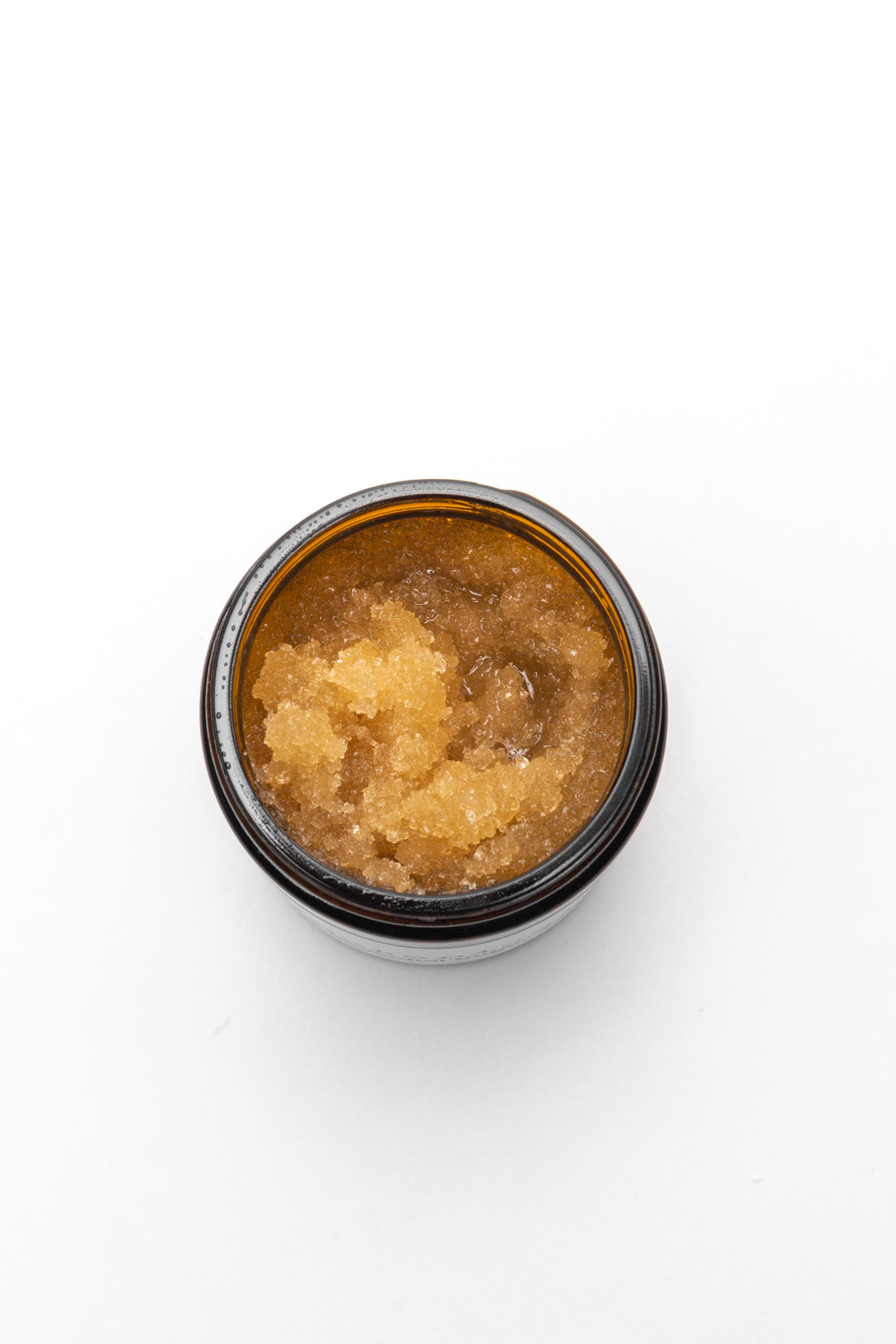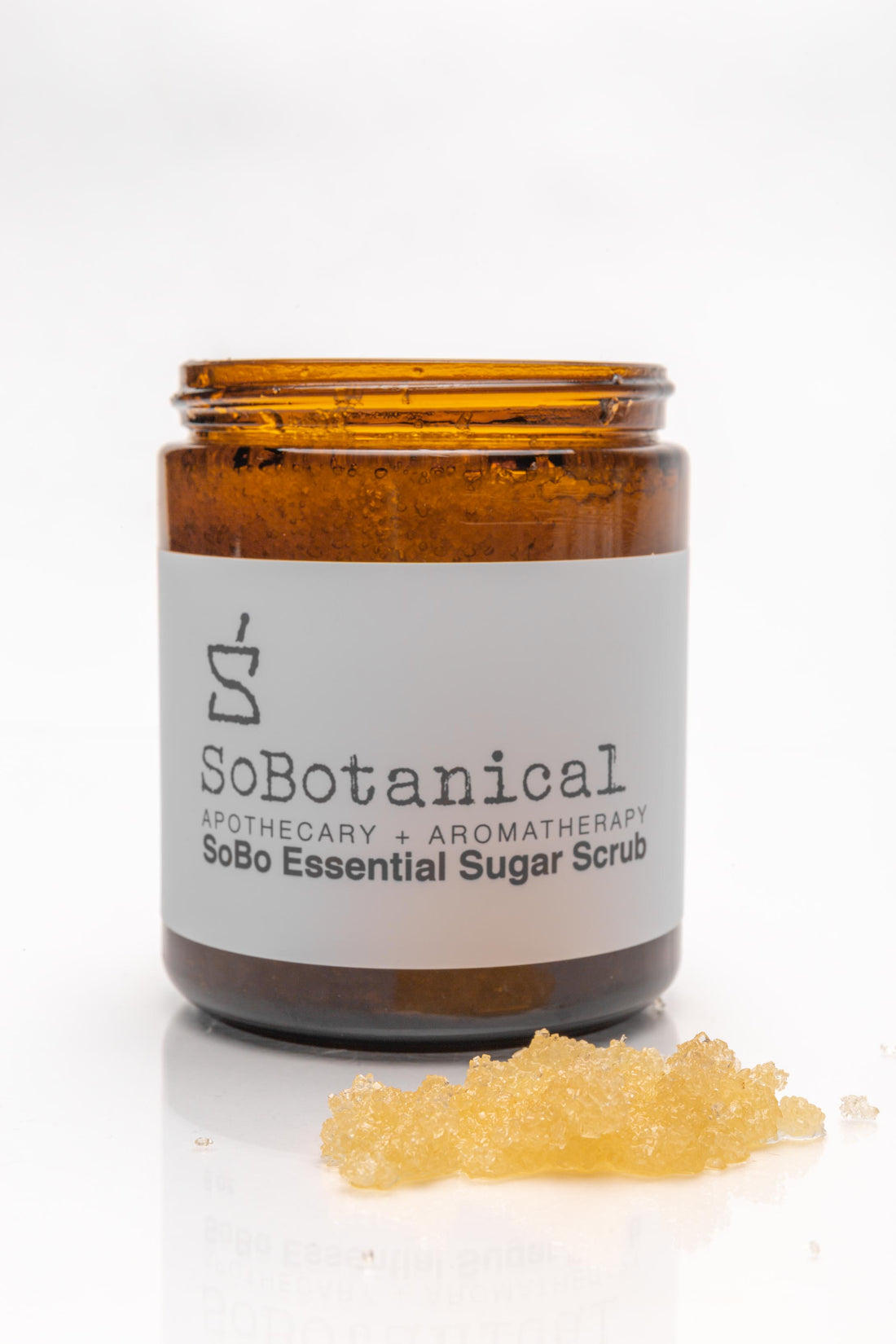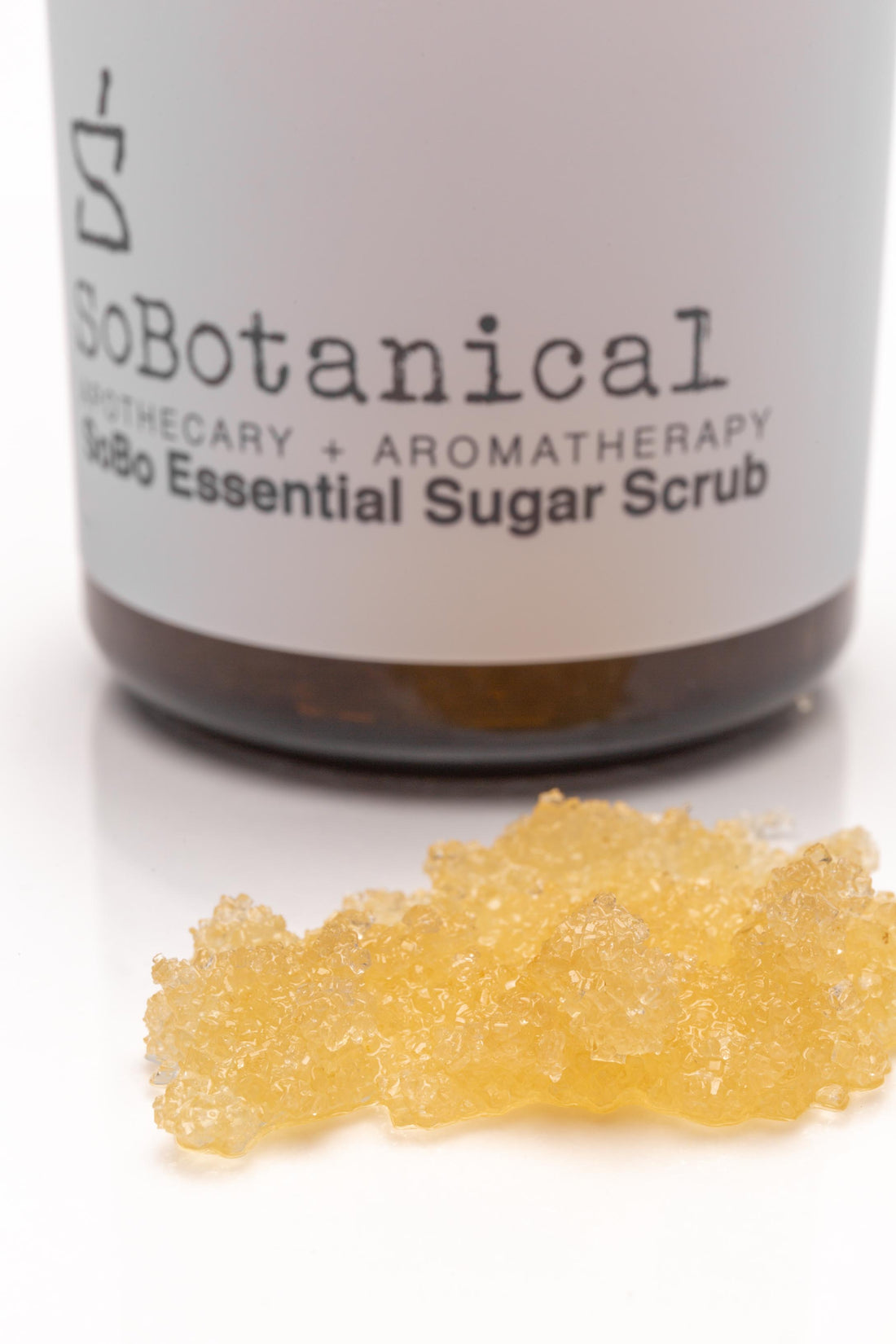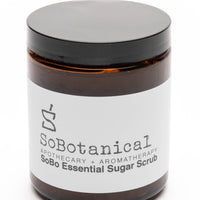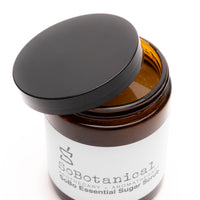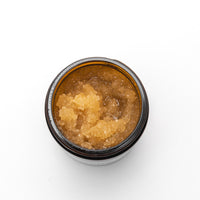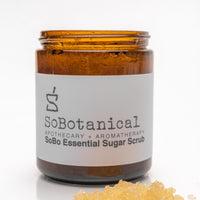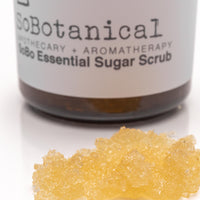 Sugar Scrub (SoBo Essential)
How sweet is this? Fairtrade raw sugar spiked with SoBo's Essential Synergy Blend of Ho Wood, Lemon, and Geranium, scrubs and moisturizes your body to its softest, sexiest self ever.  Sesame oil tones and conditions and lemon and geranium invigorate so you are ready for whatever the world plans for you. 
Love it Because
Formulated for all over exfoliation
Leaves skin soft and silky
Coconut oil moisturizes
Easily rinses up
Instructions
Massage onto the hands or body. Let sit for 1-2 minutes before rinsing. Our scrub can also be used as an exfoliant & moisturizer before shaving: massage the scrub onto the intended area, let sit for 2-3 minutes, rinse & shave as usual.
Aroma
Sweet vanilla cookies, delicious enough to eat.... but don't!
Ingredients
Fair Trade Organic Raw Sugar, Organic Coconut Oil, Organic Jojoba Oil, Organic Sesame Seed Oil, Essential Oils of Cinnamomum camphora (Ho Wood), Citrus limonum (Lemon), Pelargonium roseeum x asperum (Rose Geranium), Vanilla planifolia (Vanilla)