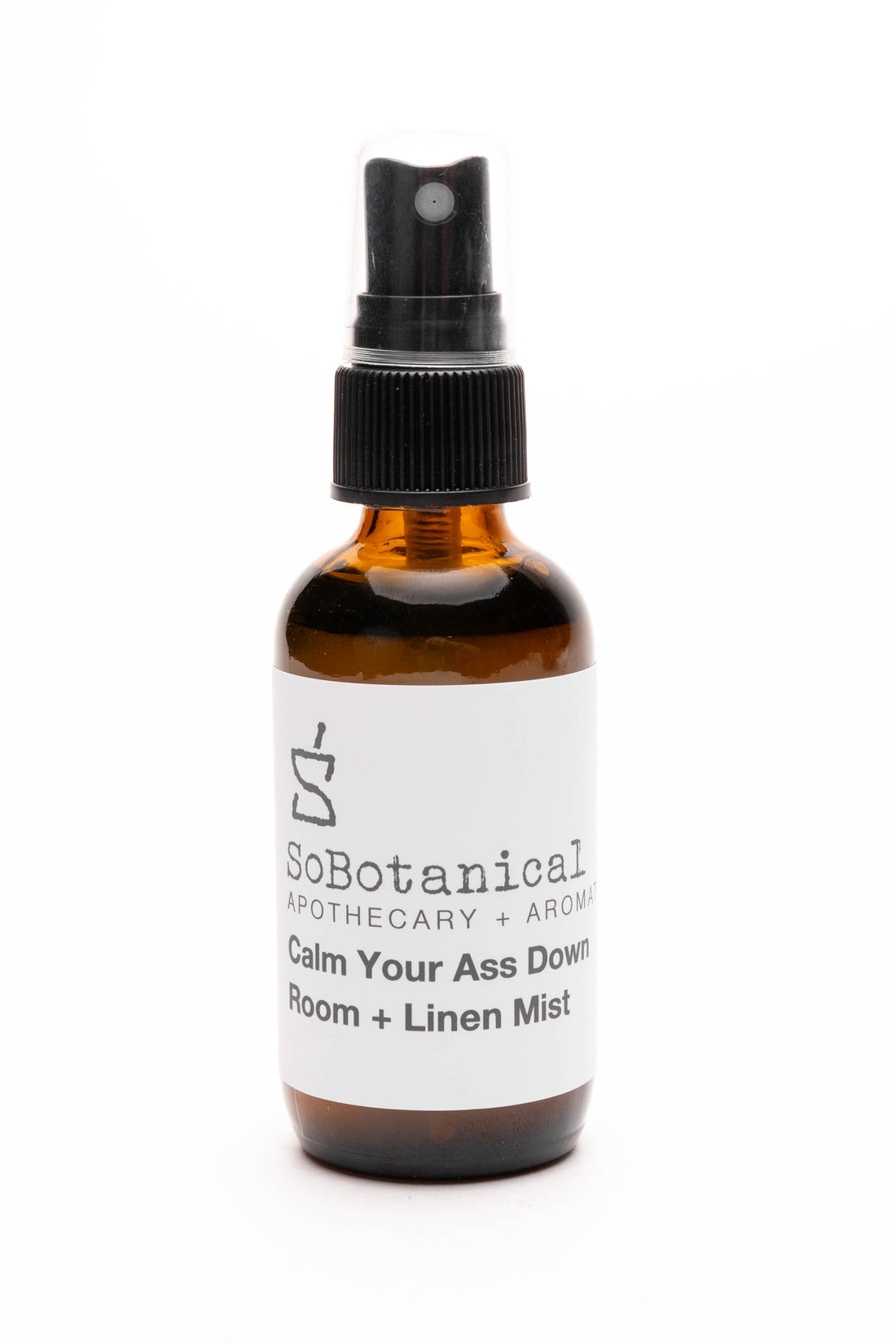 Room + Linen (Calm Your A** Down)
This amazing room and linen spray will help bring a chill vibe to any room! With hints of lavender, rose geranium, and ylang ylang this mist is sure to calm and relax. Get it for yourself or someone you know could use it! 

Instructions
Spray indirectly onto linens, towels, furniture, dryer balls or potpourri. Disclaimer: Never spray directly onto fibers. Do not ingest.
Ingredients
Aloe Vera, Grain Alcohol with Essential Oils of Lavender (lavandula angustifolia), Lemon (Citrus limonum), Pink Grapefruit (Citrus paradisi), Rose Geranium (Pelargonium roseum x asperum), Clary Sage (Salvia sclarea), Ylang Ylang (Cananga odorata), Eucalyptus (Eucalyptus radiata), Blue Tansy (Tanacetum annum)
I love it!
OMG! Thank you for this room spray.
I'd love for it to come in a supersized bottle!
It does exactly what it says it does!
During this past year I have had about 10,000 stressful moments. (As have we all!) A few drops of this amazing "Calm Your Ass Down" oil in a diffuser is like taking a long lazy walk on a secluded disserted Caribbean beach to me. Totally restful. I highly recommend it to anyone who is experiencing any sort of stress or anxiety and just needs to relax and recalibrate.