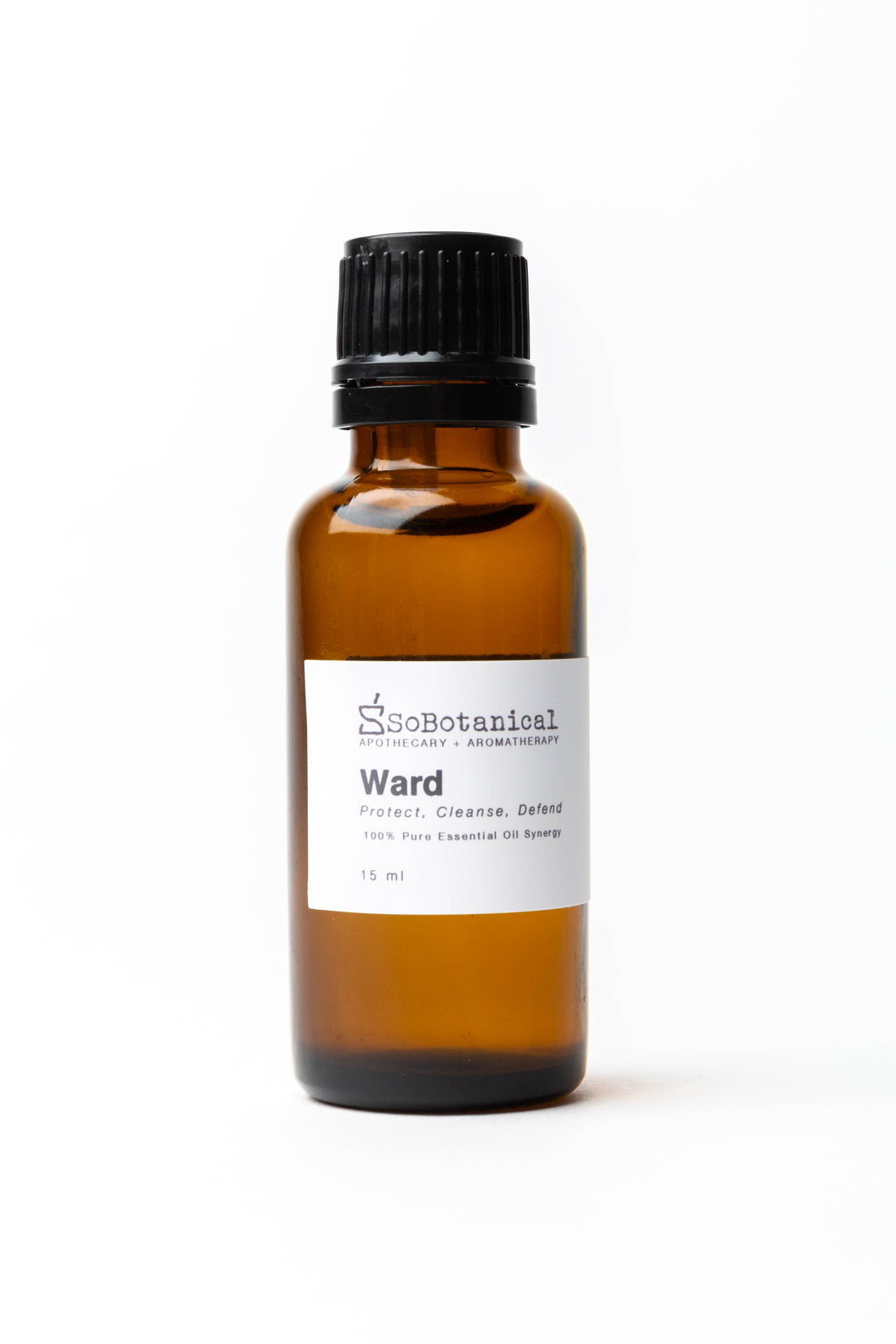 Ward (Classic Thieves Blend)
Best For
Protection, Defense, Cleansing
Guard, Protect

Ward off the germs that lurk around your home, but leave it with a sparkling clean aroma. This blend derives its name from the essential oils and herbs put in masks during the 14th century to ward of the bubonic plague.
Protect, Defend, Cleanse
Instructions
Essential oil can be inhaled & applied topically in a diluted solution.

Do not take Essential Oils internally unless under strict supervision from a qualified Aromatherapist. Avoid contact with eyes, inner ears & sensitive areas
Aroma
Sweet and spicy with clove and cinnamon notes
Ingredients
Lemon (Citrus Limonum), Eucalyptus (Eucalyptus radiata), Clove (Eugenia caryophyllus), Cinnamon (Cinnamomum zeylanicum), Rosemary (Rosmarinus officinalis), Thyme linalool (Thymus vulgaris)
Ward
Amazing scent! Makes the room smell so clean!